We have some super exciting news about a seasonal special offer for you, that gives back to our planet!
Forget about Black Friday… Green Friday is an initiative that sees brands give back to the environment. The purpose of the day is to reflect on what and why you are buying. And, to try and make better purchasing decisions that support good causes.
So, from

Green Friday 25th November

, we'll be planting not 1 tree with every order but...
25 TREES WITH EVERY ORDER OVER £1000!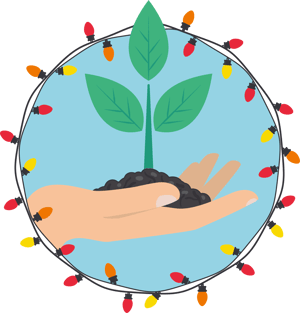 As a B Corp we're dedicated to finding ways to do things better for our people and our planet, so back in August 2021, we launched our #ATreeWithEveryOrder initiative, to date we've planted over a whopping 48,000 trees into our Fluid forest.
Our forest is responsibly planted with Eden Reforestation Projects, who ensure that their reforestation projects have a positive human and environmental impact. They hire and train local people to plant new trees, they plant native species and their seedling survival rate is 80%. Through our partnership, we are helping to reduce carbon pollution, create employment for local families and restore wildlife habitats - all helping us accelerate to a more sustainable future and be a part of our journey to Net Zero by 2030.
So this festive season, celebrate with us and do some good for the planet, too! We won't just plant A Tree With Every Order, we'll plant a whopping 25 trees with every order over £1000.
So, how do you take advantage of this offer?
All you need to do is...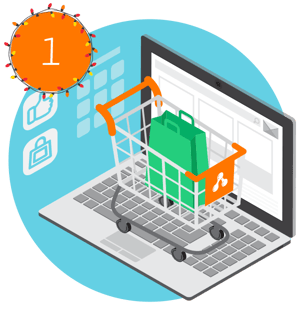 1) Place an order for

over £1000.00 excl. VAT

during the qualifying period.
2) We will plant

25 trees in the Fluid forest for you

. Confirmation will be emailed to you.
T&C's: Orders need to be £1000.00 excl. VAT or over. 1 x 25 trees planted per order. No monetary equivalent available. Valid only on one order. Qualifying order dates Friday 25th November 2022-Friday 23rd December 2022. Excludes Client Merch Store orders. This offer is in addition to the #ATreeWithEveryOrder tree planting.