12 Amazing Ways to Feel Less Lonely & Improve Your Mental Health

Natasha Ithildin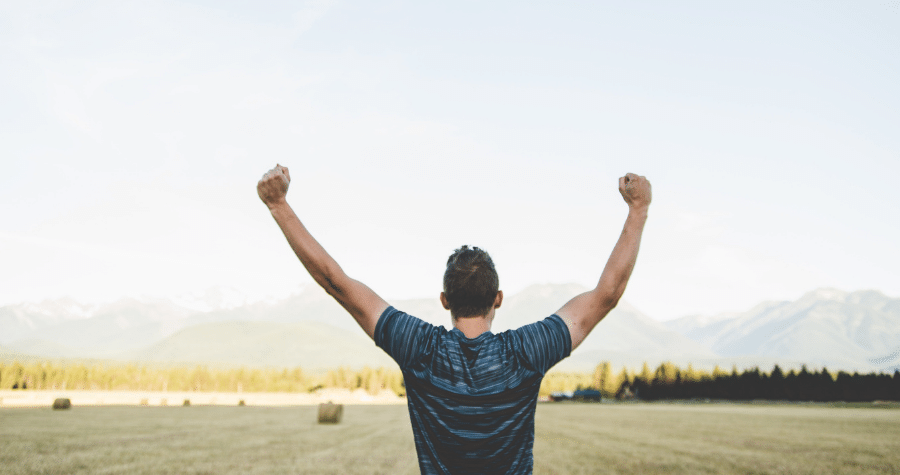 This year, Mental Health Awareness Week explores the experiences of loneliness, how it affects our mental health and what we can do to reduce it.
Here are 12 things we love to do to feel less lonely at home and in the workplace. Let us know if you try any of these, and what you do that helps you feel better, too!
"Our connection to other people and our community is fundamental to protecting our mental health so we must find better ways of tackling the epidemic of loneliness," says Mark Rowland, Chief Executive of the Mental Health Foundation.
Everyone feels lonely sometimes. It's completely normal! Whether you've just moved to a new town, started a new job, or even if you're surrounded by friends and family every day, it's okay to feel lonely. It's thought that at least 40% of us will feel lonely at some point in our lives, making it one of the most common mental health issues facing people today.
However, feelings of loneliness have been on the rise over the last two years, with 24% of UK adults having reported feeling more lonely thanks to Covid. It's actually been called the mental health 'hangover' from the pandemic. That's why this year's Mental Health Awareness Week (9th-15th of May) is all about having positive conversations about loneliness and finding ways to improve our mental health.
Feelings of loneliness aren't just in your personal life, either. Loneliness in the workplace can lead to people being less collaborative, attentive and creative. The quality of their work can decline, and it can also lead to absences due to workplace burnout. That's why it's important to realise when you're feeling lonely, and how to fix it.

Tackling loneliness in the workplace
1) Volunteer
Since Covid, communities have been feeling more disconnected than ever. A study has shown that since March 2020, 64% of teenagers have said that they 'often' or 'sometimes' feel lonely. The Eden Project too, through their Big Lunch initiative, found that communities that are disconnected from each other can cost the UK upwards of £32 billion every year.
By championing volunteering within your workplace, you can encourage your team to build relationships within their community, and hopefully minimise their own feelings of loneliness, too. Nicki White, Merchandise Director at Fluid, recently spent two days volunteering at the award-winning chocolatier and social enterprise Harry Specters. You can read about her experience here.
2) Join a club
Joining a club is a great way to meet new people. Many places have book clubs or walking clubs, but if your workplace doesn't have anything available, why not start your own?
3) Have a morning routine
Having a great morning routine can make all the difference before your workday even begins. Groups such as Win the Morning, Win the Day encourage you to have morning rituals that add meaning to your routine. It's not about accomplishing more in your day, rather it's about having the best positive start possible.
4) Step outside your comfort zone
Stepping outside your comfort zone can be one of the most effective ways of beating loneliness. Put yourself forward for running your next work meeting, or maybe volunteer for that new work task. By putting yourself outside of your usual routine, you're training yourself to not dwell on your emotions, but rather to challenge yourself, and keep busy.
5) Make time for conversations
Often when we feel lonely in the workplace it's because we don't prioritise socialising with colleagues. Asking questions and discussing more than just the weather may just mean you make a new friend. This goes for if you're working from home, too. If your company has an online social platform like Workplace, see if there's anything you can get involved with. Also, Google Chat is a great way to speak more informally to colleagues in different offices.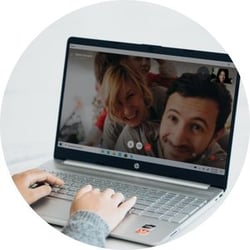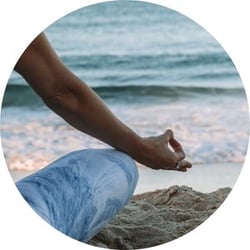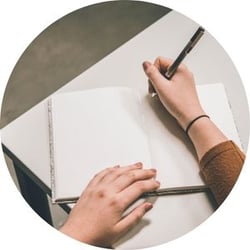 Ways to feel less lonely at home
1) Get out in nature more
Getting outside is great for your mental health. When you can see the sky, hear the birds chirping and feel the sun on your face, studies have shown that feelings of loneliness can fall by 28%. Joining in with group walks, such as local wellbeing walks, can be a great way to get outdoors as well as to meet new people. However, you can go out on your own and still reap the benefits. Enjoying a weekend woodland walk has been estimated to save the UK on average £185m a year in mental health costs.
2) Reconnect with old friends
Loneliness is often caused by feeling like your social needs aren't being met. It's your body's emotional warning signal to let you know that things aren't quite right. Sometimes a quick DM or message to an old friend over social media is all it takes to feel a bit more connected, a bit less lonely.
3) Read
Reading is also a great way to feel less lonely. You can reconnect with the world by reading non-fiction. Reading a book allows you to be someone else for a while, someone different. And with just a flick of a page, you'll see the world through someone else's eyes.
4) Penpal
Sometimes it can be really hard to muster up the courage to socialise in person, and we all know that spending too much time on social media isn't great for us. That's why organisations like PenPal are great for interacting with others, without the social anxiety that may come with it.
5) Change up your routine
Is there something you've always wanted to do, but haven't got round to it yet? It seems like if you're feeling lonely, your normal routine may just not be cutting it. You need to change it up a bit, try something new, find something you love and do that!
6) Get a pet
Getting a pet is a great way to reduce feelings of loneliness. Interacting with animals releases dopamine in our brains, which is the chemical associated with positivity. Also, getting outside thanks to dog walks is great. You will increase your steps and you may even make some new fluffy friends!
However, if you don't want to commit to owning a pet, then there are great companies like Borrow My Doggy that allow you to enjoy a cuddle with a pooch without dealing with the commitment of pet ownership.
7) Reconnect with yourself
Sometimes the best way to deter feelings of loneliness is to reconnect with yourself. Studies have shown that by labelling your feelings, you can reduce their intensity. However, to do that, you have to reconnect with yourself. Journaling in a new notebook is always a great way to get your feelings down on paper and gain some fresh perspective - and who doesn't like a new notebook?
Learn more about loneliness
There are some great initiatives out there helping to combat loneliness. The Campaign to End Loneliness is an amazing resource for understanding how to help others with their loneliness. Or, check out The Understanding Loneliness Toolkit for learning more about dealing with your loneliness. Because that's the thing, loneliness is so personal to everyone, that only by trial and error, and knowing yourself, will you be able to feel less lonely.
Remember, it's okay and normal to feel lonely, and only by talking about it more, will we help to reduce the stigma around it. Thanks to this year's Mental Health Awareness Week, we hope to spark some amazing conversations all about how we can feel less lonely, together.
Be a part of the conversation
Mental health is important all year round, not just for the week. To continue the conversation on loneliness, follow us on Instagram and give us a like on Facebook... after all, life's better connected!