Festivals are back, baby! Are you ready for Merchella 2022?

Kala Shillaber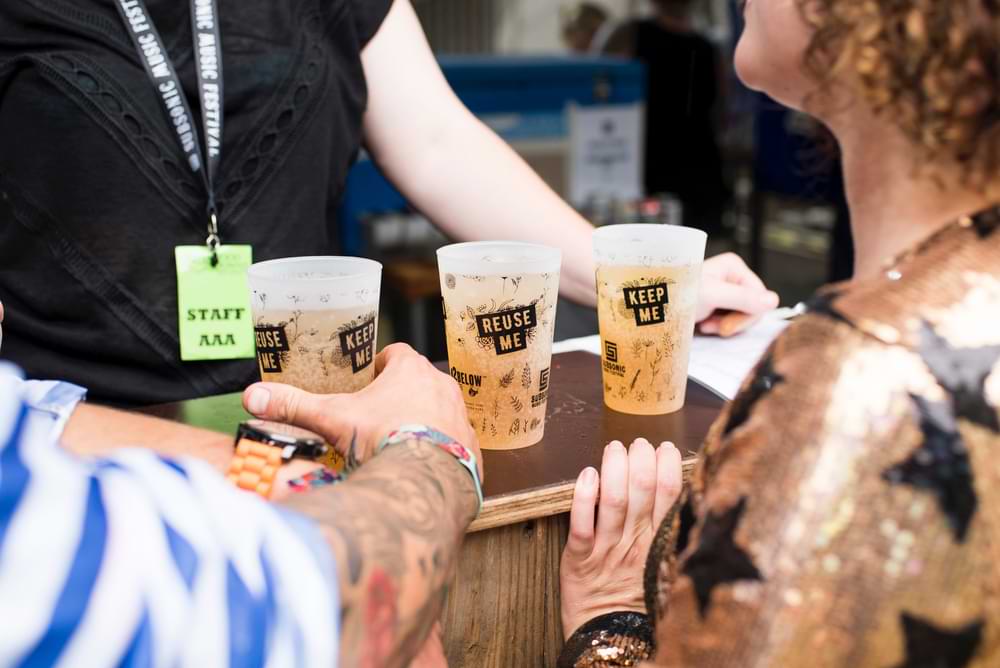 It's not just about taking your tent home, there are tons of better choices you can make when showing off your brand in the field this summer. Check out our handpicked festival essentials that will get your brand front and centre for a legendary summer in the fields…
1) Don't forget your wristbands!

Get your brand on these Seeded Paper Wristbands. Excellent for festivals and special events, a great sustainable alternative to plastic. They are embedded with wildflower seeds, after the event scatter the seeds on the festival field as you're leaving to replenish the natural wildlife or plant them at home to keep the festi-vibes going for longer.
2) Sustainable shades...

Whether you're wearing them for style at the rave, or to keep the sun out of your eyes whilst pre-drinking at the campsite, sunglasses are a festival ESSENTIAL. Such a simple yet effective way to get people talking about your brand by passing the shades around. Check out our favourites, made with wheat fiber or bamboo.
3) Cooler backpack...

This product just ticks all the boxes. The PEVA main compartment offers plenty of space for 6 wine bottles or 24 cans. Wow! It also has a zippered front pocket that holds your other essentials.
But that's not it, this bag is a part of our IMPACT collection, by choosing these for your fellow festival-goers you will be supporting Water.org, as 2% of proceeds from this collection are donated to the charity. In addition to this, you know that you're making a sustainably transparent decision by saving a crazy 12 litres of water and reusing 20 plastic bottles in just one bag!
4) Get charged up!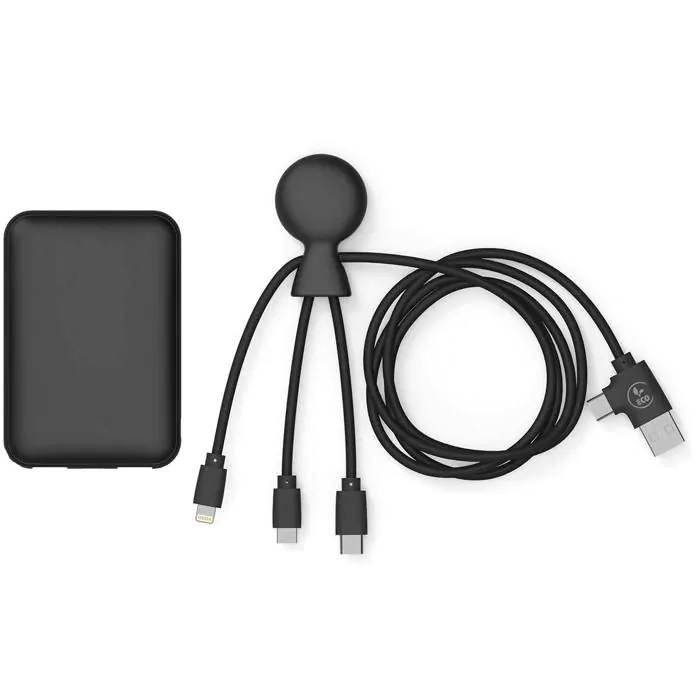 Nothing worse than your phone dying just before your favourite act is about play! Keep your phone charged up and ready for those magical crowd moments… and of course… SELFIES with this super handy power pack.
5) Be kind to your skin...

What's better than dancing to your favourite bands in the beautiful sunshine? NOTHING! However, it is super important to protect yourself from burning and keep your skin happy - your future self will thank you. Check out this super cool chino bucket hat and handy sun block in a jar.
6) H20 & GO!

These super cool reusable bottles are a perfect addition to your festival favourites. Not only do they reduce single-use plastic waste, they look funky and keep you hydrated too, so you can enjoy yourself for longer!
7) Did someone say, after-party?

Whether you're fighting the shower queues, getting ready for the day ahead or chilling out back at the campsite, this portable speaker is perfect for keeping the vibes going. With magnetic arms that stick to any metal surface, we think they look pretty cute, too!
8) The UK knows how to throw a good party! Shame about the weather though…

With the UK being home to many of our favourite festivals, the infamous Glastonbury and the up and coming Boardmasters and Boomtown. Make sure your festival go-ers are always prepared with a poncho to avoid their fabulous outfits from getting soaked in the British summer time. These particular stylish accessories are made from recycled and biodegradable materials!
9) Say no to single-use!

Make sure you've lined your stomach by getting some tasty grub at the festival food stalls. Mm Mmmm… However, a little reminder to grab some reusable cutlery instead of wasting countless wooden or worse plastic forks. This little kit has everything you need, including a reusable straw to get those bevvies down quickly!
10) Speaking of beverages...

What's better than enjoying a nice cold beer in the sun whilst watching your favourite band play. Taking or purchasing a reusable pint cup at an event can eliminate a load of waste!
According to Hope Solutions, there are over 7,000 outdoor events in the UK each year, with around 85 million collective attendees. It is estimated that over 100 million single-use plastic cups are used and thrown away at events every year. It's time to make a change. In addition to doing better for the planet, putting your branding on a reusable cup will keep your logo circulating all festival season, or longer...
Interested in speaking to the team?
Check out our full range of fabulous festival essentials, or download our brochure here.
If you'd like to discuss how Fluid can help you and your brand with merchandise campaigns, don't hesitate to get in touch. Simply fill out some details in the form below, we'll be in touch shortly!