How to Get the Best Impact at Your Freshers Fair Event

Tom Mercer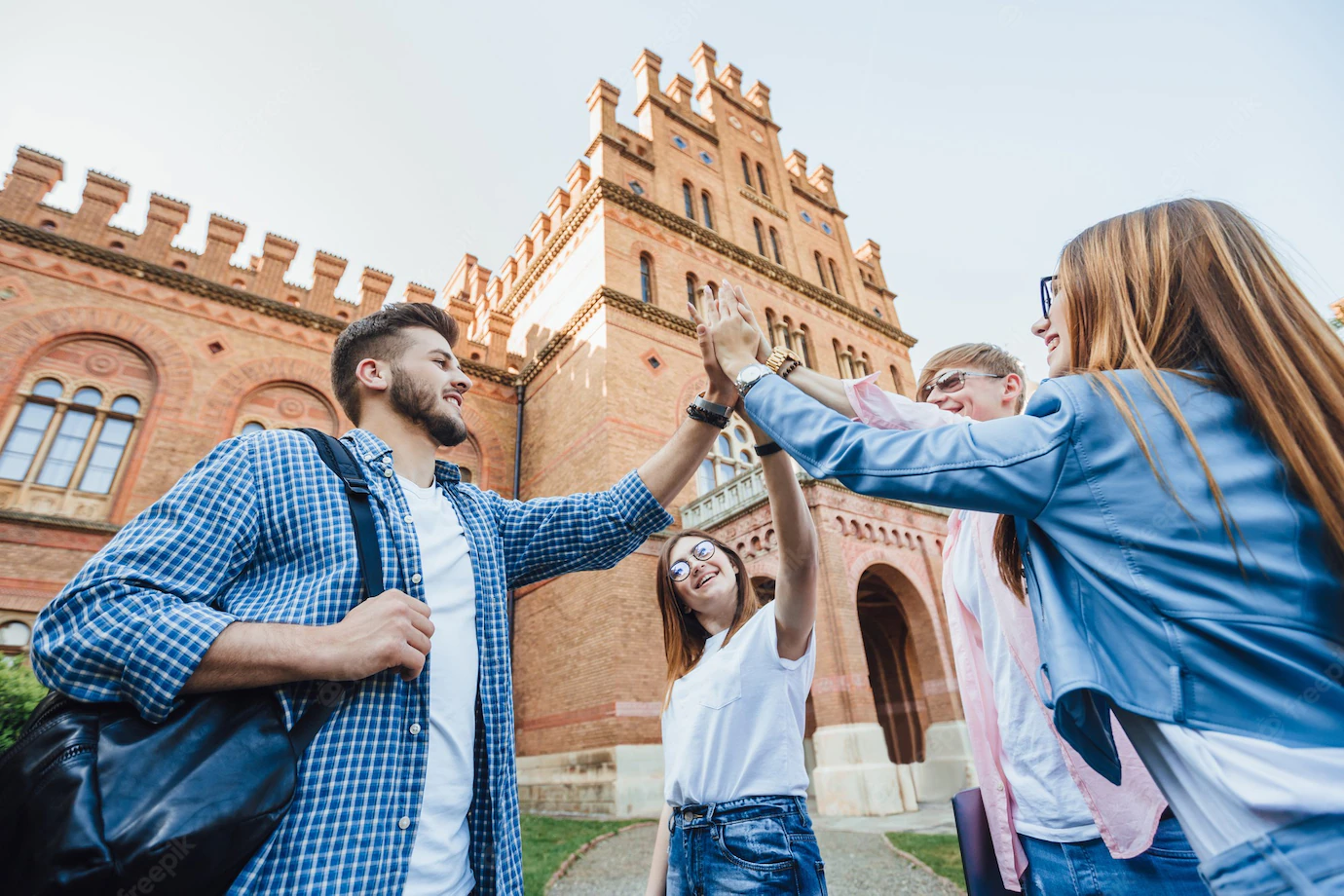 Freshers Fairs are easily one of the biggest events in the academic calendar, attended by tonnes of eager students keen to get into the swing of university life.
So, how can you make sure you're making the biggest impact possible for your brand?
At the start of every new academic year, all UK universities host an annual Freshers Fair giving all new and current students the opportunity to network, find out about new clubs and societies and sign up for memberships. It's also the perfect opportunity for both local and national companies and brands to get involved, promote their offerings and increase brand awareness.
These events are the perfect opportunity to promote your brand and get some exposure to a huge and potentially untapped audience.
Get your messaging bang on
Before attending the event, it's vital that you decide on the key message that your brand wants to convey. Freshers Fair events can be overwhelming, with an abundance of stalls displaying company branding and products, loud music playing, live demonstrations taking place, networking sessions and competitions all happening at the same time.
The key to success is cutting through the noise of your competitors by keeping your messaging clear and goals simple. If your main aim is to gain new email sign-ups, focus your brand messaging on why attendees should sign up and what the benefits are - and make it quick and easy for them to get the job done. If you're after new business, ensure your message includes clear contact details.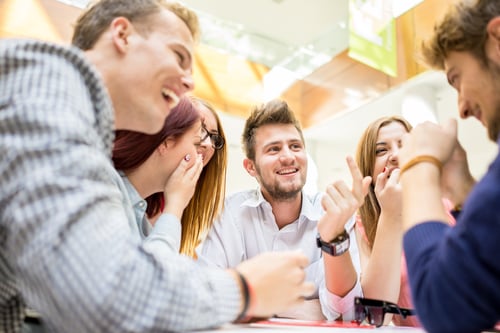 For many students, a Freshers Fair marks a new beginning - an exciting time in life where lifelong memories are made.
It's up to you to harness this and help your business make an impact.
Stock up on the right stuff
Freshers Fair events are well known for being the place for students to go when they need to stock up on stationery, t-shirts and any other odd and miscellaneous supplies. Don't miss out on this opportunity to promote your company. If you want to stand out from the competition, think about giving out branded freebies that are original and suited to the student audience.
Be sure you're branding the right products, though. A few sweets and branded pens are rarely enough nowadays. Consider your product choices carefully - what do they say about your brand? Do they send the right message? Avoid items that are seen as 'freebies-for-the-sake-of-freebies' - they need to speak to your audience, telling them a story that sets you and your business up as the solution to a problem.
Also make sure you consider your business, services and products - and how they fit in with the student market. Working out what these consumers want to receive and what message you want to deliver should make it easier to come up with some great branded merchandise that attendees will be willing to go out of their way for.
Useful, useful, useful
When you're choosing which products to use in your campaign, it's a wise choice to keep in mind how your audience might use them going forwards. 89% of people will keep a promotional product if they have a use for it - saving your carefully planned out branding from heading straight to the bin once the event is over.
Given the year we've all had, and considering the increased awareness of hygiene and cleanliness, placing your brand message onto a handy portable hand sanitiser is a good shout. For brand exposure, providing antimicrobial face masks is another idea in line with current trends - but make sure it has a great design to ensure it's your audience's first choice rather than getting shoved to the bottom of a drawer (check out this article for some ideas).
Staying constantly in full view for months after the event is a great upshot of Freshers Fairs if you choose the right products. Reusable drinks bottles are a great way to do this, but if budget is a concern then opting for recycled note books, pen pots or fridge magnets that clearly state your contact details is another good way forward.
Fun, fun, fun
It isn't all about usefulness and functionality, though. Including a generous dollop of fun is always a great way to get your brand the attention it deserves - and you'll be hard pushed to find a group of people more up for a good laugh than a bunch of freshers in their first week!
Consider choosing products that your audience will want to get their hands on, simply because they want one. Outdoor (or indoor) games to play with peers during downtime, crowd inflatables like bang bang sticks, flags to hang from student accommodation windows, or t-shirts with killer slogans are all popular choices when thinking about combining fun with brand placement.
Stand out from the crowd
Now that you've decided on your messaging and goals, understood the student market and stocked up on great branded merchandise, it's time to concentrate on your stall. This will be your shop window for the event and therefore needs to be just as good as, if not better than, everything else you've prepared.
Your stall should reflect and be a continuation of all your other branding choices. Freshers Fairs give companies a unique opportunity to try something unique and fun to attract the creative individuals who will be attending.
Impact is key - ditch the clichéd banners and plain white tablecloths, and instead consider where you can inject colour, utilise pop-ups and incorporate bigger pieces to display products. And don't forget - if you're selling access to an event of some kind, you'll need wristbands or lanyards for your customers...
Check out our academic-inspired range
As you can see, there's loads to consider when setting up your Freshers Fair campaigns. Hopefully this article has given you a bit of inspiration and some ideas to work with. But remember, if you want to chat over some ideas or need some help choosing the most impactful and meaningful merchandise for your campaigns - give us a call or drop us a line.