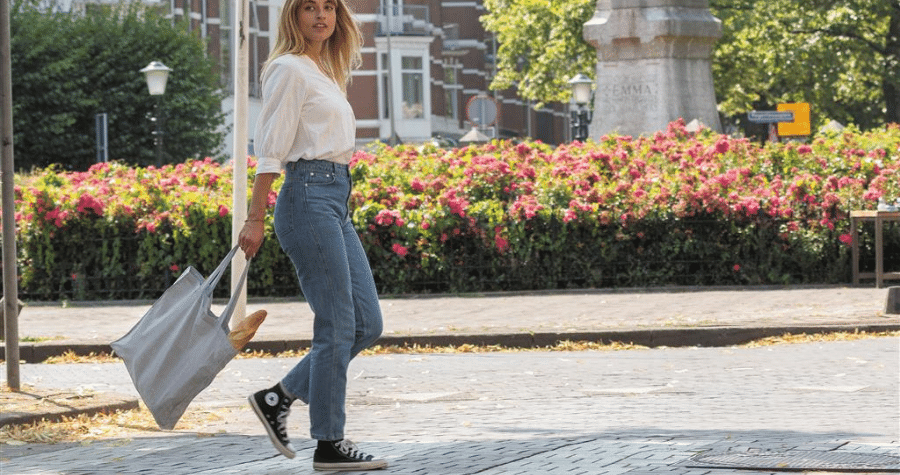 We believe that sustainability starts with transparency - our customers need to know that when we tell them that a product is sustainable, it truly is. Our new Impact Collection tells the true story about how they're sustainability made.
Do you dare to guarantee that your end product is made from genuine recycled material - and how can you be sure?
Being a B Corp, sustainability credentials are extremely important to us, and we want to encourage our customers to think that way too. That's why we're happy to support the IMPACT collection!
With this sustainably transparent range of products, you can be sure that you are making a positive impact with every purchase.
What's the story?
The IMPACT collection is a line of great quality products that aims to make a positive impact on our industry's use of water.
Water is a worldwide issue, from the melting Arctic to dried outlands, and the consequences are found all over the world. By 2025, 50% of the world's population will experience so-called 'water stress', having to deal with a lack of sufficient and ready-to-use water. Water is crucial to our existence, and it needs protecting.
Choosing products from this collection will also support water.org with a 2% donation on every IMPACT product sold.
It starts with being AWARE.
By using recycled polyesters and cotton, these recycled materials save thousands of litres of water. But how can we be sure that we are using recycled materials and validate our water-saving claims? With AWARE™ technology, we can guarantee the genuine used recycled fabric materials and our water impact reduction claim.
AWARE™ is a virtual component that verifies sustainable content in a final product by tracer technology and validates claims by blockchain technology. Check it out here.
The Fluid team absolutely love this stylish range of products! Here are a couple of their favourites from the collection:
Kala loves the

Impact Aware Recycled Cotton Tote

- Perfect for taking to work or a trip down to the beach!
Jess loves the

Impact Stainless Steel Vacuum Bottle

- It's ideal for helping you get your daily 2 litres of water, with it being leakproof, you can fill up and pop in your bag ready to go!
Gemma loves the

Impact Aware RPET 15.6" Laptop Bag

- A robust and stylish bag for your laptop and essentials. It ticks all the boxes for hybrid working, I use mine every week and I love that it's made from 26 recycled water bottles!

Ready to make a positive impact?
Start by browsing the full range or, for more product ideas that focus on doing more for the planet, why not check out our products with a positive impact collection?
Or get in touch with our team today via the form below!