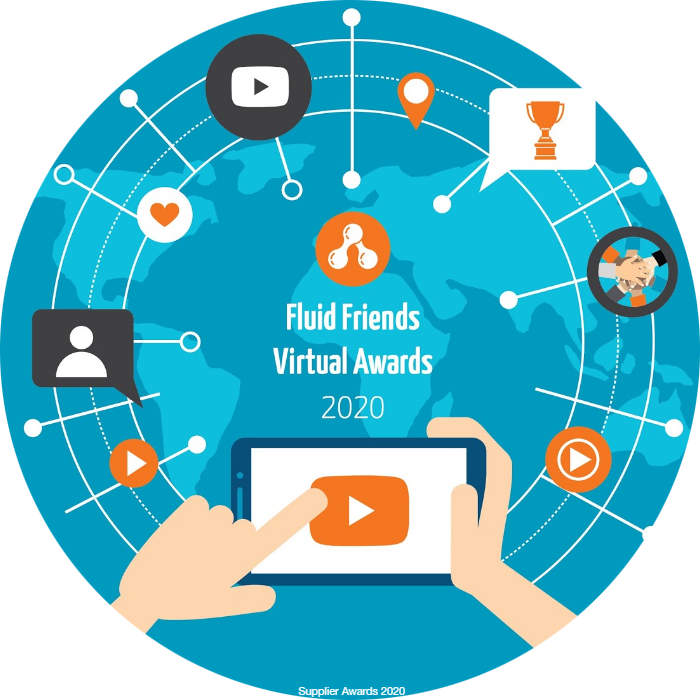 The Fluid team hosted their first-ever virtual event on the evening of Tuesday 15th September...
The event took a slightly different approach due to the COVID-19 pandemic and was hosted virtually via video conferencing. It would usually be a traditional awards evening to thank their supplier friends after the East of England Merchandise Show which had to be cancelled this year due to the current restrictions on business events.
This year's virtual event was hosted via Zoom and the Fluid team sent out a pack to all attendees ahead of the event so that they could enjoy some nibbles and bubbles as the evening progressed. There were over 60 attendees and the feedback has been overwhelmingly positive.
Paul Maye of Xindao comments, "Thanks very much for the awards evening. It was nice to have something entertaining and cheerful when everything else is cancelled, so well done to the team for organising this in difficult and very unusual circumstances."
Toby Pache of Sharon Lee adds "Just wanted to say well done to the Fluid team for the virtual awards last night. I thought it went very well and definitely enjoyed the nibbles and bubbles – thank you."
Cathy Anderson of Adco Products also commented, "Just a quick message to say THANK YOU SO MUCH for all our treats and thanks for a great night. It was just so nice to see real people again!"
The whole Fluid team had voted on several categories to thank their suppliers, the categories and award winners are listed below:
Specialist Supplier of the Year
Supplier of the Year
Customer Service Team of the Year Account Manager of the Year

Unsung Hero
Personality of the Year
Best Supplier Visuals Deadline Champion
Fluid Futures Leader
Finance Team of the Year
Overall Product/Range of the Year Sustainable Product/Range of the Year
Best Marketing Support Most Dependable Fluid Friend
Bronte Creary, Fluid's Supplier Relationship Manager comments "At Fluid we really value our long term supplier partnerships and I'm so delighted that even in these difficult times we could take a moment to reward and say thank you to our supplier friends for all of their hard work".
Miles Lovegrove Fluid's Managing Director adds,
"It was a great evening and thanks to all our supplier friends for investing their personal time in being part of our virtual awards. We are living in very strange times, and it was a shame that we couldn't be together in person, but we still wanted to show our appreciation and further build our partnerships in a positive way. So, a massive well done to all the winners and thank you for supporting us over the last 12 months, which I am sure will be a year we never forget!"