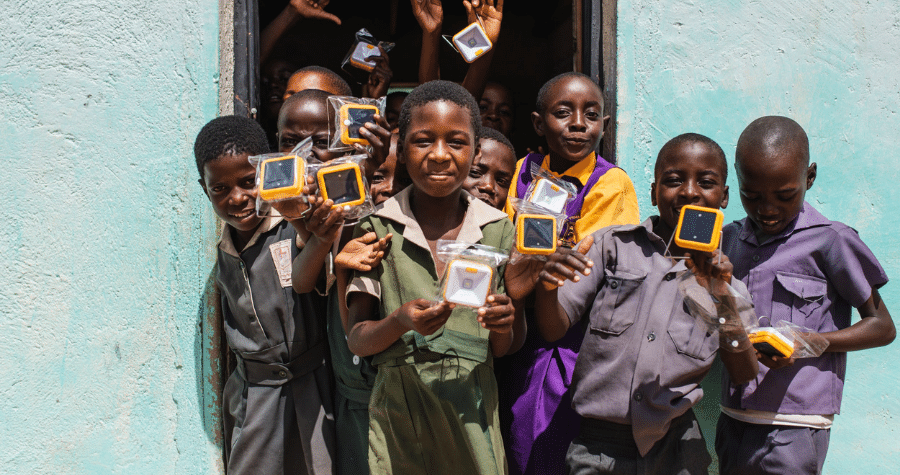 Did you know that 1 billion out of 7 billion people on earth still have no access to electricity!? That's why Fluid has partnered up with the lovely people at Power a Life.
The Power a Life (PAL) range brings solar lighting to African school children who currently live off-grid in darkness. With your support, together we can brighten all of their future opportunities!
When you buy 1 PAL power-charging product, 1 solar light is given to a child in a developing country so that they can study at home after dark, helping them to get better grades in school and creating a brighter future within their communities - and with every NotePAL you buy, a child in a developing country is given a free school jotter in one of their partnered schools.
You can view the full PAL product range here.
Power a Life continuously tracks the recipient child's grades, measuring and demonstrating the impact in purchasing from this range. Primary school children in Zimbabwe, for example, are tested in their core subjects of English and Maths every 2 weeks.
Already, they have proved that test scores for every child who was given a solar light increased in every year group, in both subjects, with the best results achieved in Grade 5 Maths. Children increased from a 19% class average score to 56%, test scores tripled as a solar light enabled them to study at home and do their homework after dark. Such a simple concept that has such a positive impact, this is truly meaningful merchandise!

Jeremie and Becca from the PAL team recently visited our Leeds office to catch up with Bronte, our Head of UK & EU Procurement. Why not hear the full story for yourself and take a minute to watch the vlog below:
You can also check out our latest case study which features UK based finance company, Wesleyan. They were looking to make a meaningful impact with the power of branded merchandise.
Read all about how we did just that with the PAL dock chargers here.