4 Great Ways You Can Celebrate the Queen's Platinum Jubilee This Summer

Natasha Ithildin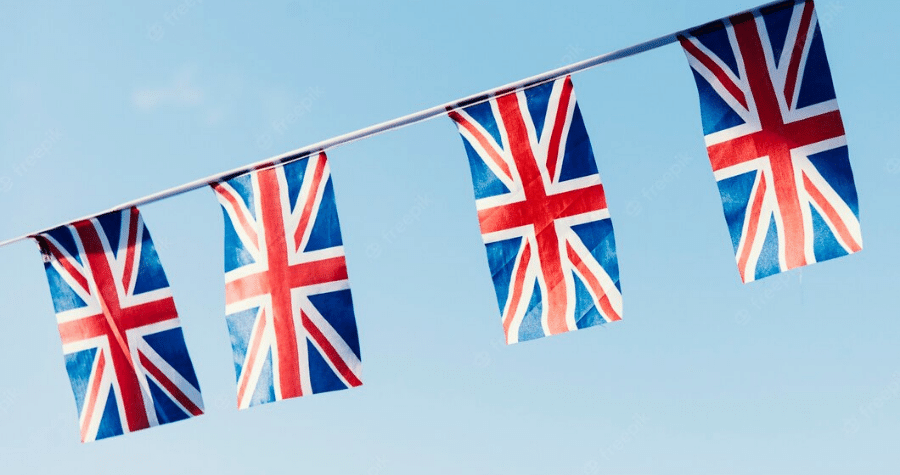 Us Brits love a party. Any excuse for a picnic, a gathering, or even just a sausage roll with a friend. And what better reason to come together this summer than to celebrate The Queen's Platinum Jubilee?
From Thursday 2nd of June right through to Sunday the 5th, there's a long bank holiday weekend filled with all sorts of fun activities and celebrations marking this historic occasion.
The Queen has reigned for 70 years; can you imagine doing your job for that long?! It's time to dust off your dancing shoes and get the royal memorabilia ready. Here are some other great ways you can celebrate The Queen's Platinum Jubilee this summer.
1. Have a Street Party
Everyone remembers their first street party! The multi-coloured tablecloths, the never-ending rows of delicious treats, the bunting… Your boring street transformed into something else, something more. Something that meant your neighbours are no longer strangers and are now great friends. A great street party brings communities together.
And that's what The Queen's Platinum Jubilee celebrations are all about: communities celebrating, together. Your party doesn't even have to be big; it could just be a few cheese rolls with a friend. If you are planning to close your road though, you'd need to notify your local council and start prepping at least six weeks in advance. We suggest a good organiser or notebook to keep you on track.
Then, there are the decorations to think about. No street party would be complete without bunting. Hang red, white and blue for a royal flare, or perhaps spruce it up with some colourful pastel shades, or your company colours. Let everyone decorate their own table for a unique vibe. Or celebrate in style with commemorative mugs - perfect for keeping at home or in the office for years to come afterwards.
Top tip: don't forget that the beautiful British summertime often means surprise showers, so maybe have a few umbrellas tucked away for those rain emergencies. Nothing says fun in the sun in England like a scattering of red, blue and white umbrellas.
The Big Jubilee Lunch will be remembered for years to come. Are you ready?
2. Organise a Baking Competition
Everyone loves cake. Be it tasty cake pops, chocolate brownies, or classic shortbread. Sweet treats put everyone in a good mood. A baking competition is a great way to add some competitive fun to your street party or to bring the celebrations into the office.
Stylise your bakes with jubilee decorations, and don't forget the important taste test at the end. This would be a perfect way to celebrate the jubilee in the run-up to the long weekend. Just imagine, your team in matching red, white and blue aprons working their magic to create delicious treats. Nothing brings people together like cupcakes.
3. Get Planting
Other than throwing an amazing street party, another way you can get involved this summer is through some green-fingered fun.
This year, everyone in Britain has been invited to plant a tree. The 'Plant a Tree for the Jubilee' initiative means that everyone can get involved in making a big, long-term difference in their community. So far, over 60,000 trees have already been planted! This is a great activity to do solo, or as part of a local group.
And if planting trees isn't your thing, why not bring the outside in with a new desk plant or cactus? If you haven't heard too, with every order you place with Fluid, we'll plant a tree for you. That means that even without digging out your gardening gloves you can join in this summer.
4. Volunteer
Celebrating the Platinum Jubilee is about community, so why not spend some time volunteering? Litter picking or helping at your local shelter are just some great ways you can get involved.
Your team could even raise some money for a local charity through a sponsored walk or bake sale. Last year, we pledged to walk 15 miles each week in November to raise money for the Marine Conservation Society. It's a great team-building exercise that keeps you fit and helps do some good, too.
How Will You Celebrate this Summer?
The Queen's Platinum Jubilee is all about communities celebrating together. Be it through a party, a planting initiative, or raising money. The last few years have been especially difficult, meaning it's even more important to celebrate this amazing milestone. With a cupcake in one hand and a commemorative mug in the other, it's time to look to the future, and to another exciting 70 years.
Don't miss out this summer. Download your free brochure of amazing jubilee merchandise ideas, or check out our range of inspired products, and be ready to celebrate in style.