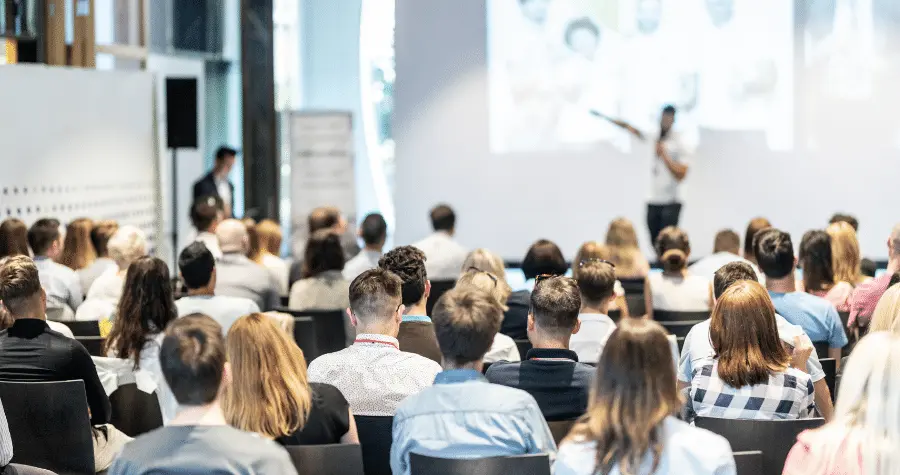 Nowadays, being eco-friendly is more than just recycling your old
notebooks

, or using a reusable

water bottle

. It's thinking about the bigger picture, especially when it comes to events.
With the
UK events sector worth £42.3 billion

, it's about time we put some of that budget into alternative 'green' choices, for an eco-conscious conference experience your clients are sure to love.

With big and small brands playing their part in taking a step in the right direction, making more eco-conscious choices when it comes to planning your event has never proved more beneficial. And, good news, making your conference as environmentally friendly as possible has never been easier! Here are our top 5 ways you can make your conference more eco-conscious.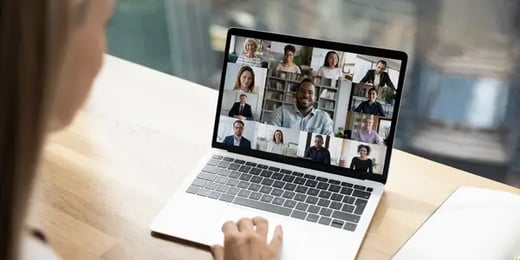 1.

Consider your venue location
Before committing to a location, think about where your desired venue is, and the travel implications this may pose to attendees. For example, if the majority of your client base is in London, don't look at venues outside the M25. With everybody familiar with Zoom, keynote speakers don't even have to attend in person, and by adding this online element to your conference, you'll make it more accessible than just having a physical location alone, as well as making it more eco-friendly.
2.
Make eco-conscious food choices
It's always hard to predict how much food you'll need at a conference. It's better to have more than less, but be sure to keep in mind that food waste on average amounts to 15%-20% of the overall garbage from conferences. A great way to combat this is by considering sustainable alternatives, like eco-friendly tea bags, or sustainably-sourced coffee. Also, try opting for food not dependent on plastic wrap to stay fresh. Offer reusable alternatives that can also double up in promoting your event too, such as these reusable coffee cups. You can even promote local restaurants and food venues to lower the food waste from your event even more.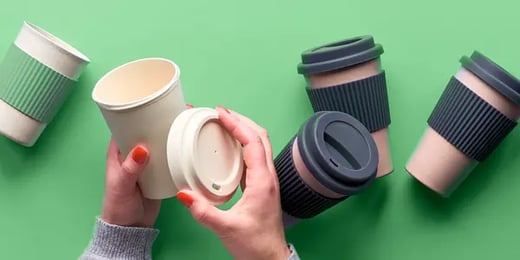 3.
Eco-friendly promotional merchandise
Merchandise is a must for conferences, and we're all about making your eco-friendly merch journey as easy as possible. We love the idea of reusable bamboo name badges and recycled PET lanyards, or how about these cool seed business cards that'll give you that eco-edge? If you'd like some other great conference essential ideas, get in touch with one of our merchandise consultants and we'd be happy to help!
4.
Minimise Waste
If you don't 100% need something at your conference, then don't have it. Easy! Reconsider flyers and throwaway extras that'll just increase your overall costs and waste. For example, a three-day conference, for 1,000 attendees, can generate up to 5670kg of discarded waste. That's a lot of waste that could easily be avoided.
5.
Reusable merchandise
We mentioned choosing eco-friendly promotional items previously, but there are other ways you can make your merch as eco-conscious as possible. A great way is to make sure your branding is reusable. Don't put dates on anything, and make sure the colours and logos are subtle (this will encourage people to reuse their items at a later date). Also, consider truly useful merch. Don't fall into purchasing the latest fad, for it to only go out of fashion in 6 months. Everyone loves something they can keep and reuse that's useful, and your brand will love it, too.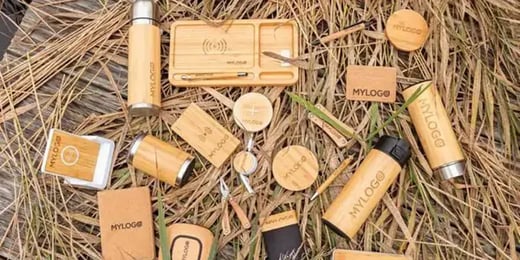 Eco-friendly conferences have never been easier
Every tiny step in the right direction will have a big impact on your brand and event. By being a pioneer in the industry by holding a 'green' conference, you're bound to get some amazing feedback. Studies have shown that up to 80% of people remember purpose-driven content shared by a company, so organising an eco-conscious conference will have amazing benefits for you, and the planet.
Check out our conference essentials to get ready for your next conference, plus our ultimate conference checklist will have you prepped and ready to go in no time! For more eco-friendly branded conference merchandise ideas, speak to one of our merchandise consultants today.