Using business as a force for good - encouraging the wider business community to do better

Sophie Quinn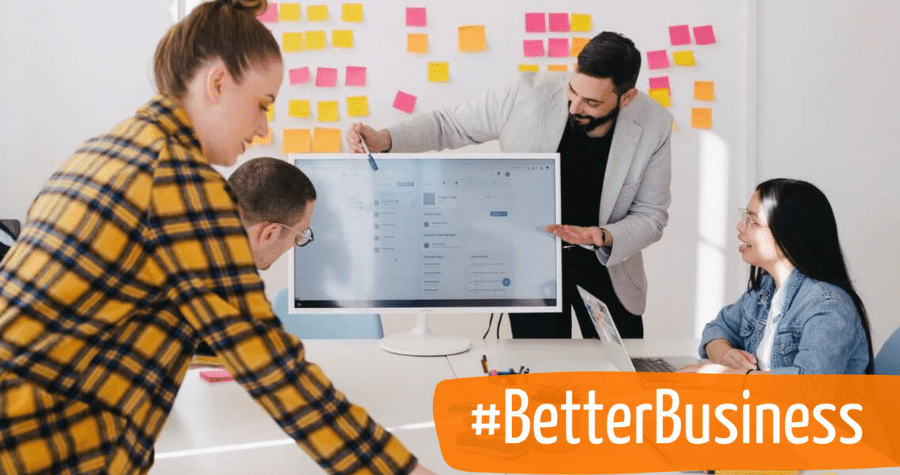 Back in February, we started looking at how people take it upon themselves to make new year resolutions - more specifically, the ways in which businesses could make their resolutions for positive change.
We wanted to get everyone thinking, and talking, about the small changes we as a community could adopt to make an impact.
With March being B Corp month, there really was no better time to set our sights on helping businesses focus on being the best that they could be. We're proud of using our business as a force for good and wanted to help others do, and feel the same way too.
We started the ball rolling by brainstorming ways we could do things a little differently - simple changes we could make, which would set Fluid up for the best year yet.
We didn't just want to make these claims, we of course wanted to live up to them too, so we got our heads together, arriving at something we called our 'positive pledge'.
Pledge proposals, brainstormed by our Fluid Family, took a whole range of different angles - from making that extra effort to help out our wider community to actioning even more sustainable choices. Watch our finalised positive pledge, articulated by our Managing Director, Miles Lovegrove below:
Miles Lovegrove, Managing Director at Fluid Branding presenting our positive pledge
In line with our ambition to inspire businesses to compete, not only in being the best in the world but for the world, our pledge was then posted on social media, in hope of encouraging others to do the same. We wanted to build a supportive community of change, releasing a 'domino effect' of positive pledges amongst those businesses wanting to be, and do, better.
Our friends at Idenna not only shared how they'll be doing things better in the coming year but went the extra mile in helping this 'domino effect' gain traction, providing content we could use to help others get involved. Watch their video, outlining the best practice for recording pledges and presenting brands on film, below:
James Neale, Creative Director at Idenna presenting their positive pledge & how to
We posted Idenna's 'how to' on our socials, and it seemed then after, many businesses were keen on pinning down their commitment to doing and being better for the year. Following their lead, we were delighted to see our second positive pledge come in from our friends at Launch. Watch it for yourself below:
Jaye Cowle, Managing Director at Launch presenting their positive pledge
Pledges continued to trickle in through our inbox, not just from our current Fluid friends, the lovely people that make up our client and supplier base, but new ones too. It was great to see how pushing the message of doing, and being better, truly was getting others to think differently about their business actions for the year.
Below, we've shared just a few of our favourite pledge videos from businesses that jumped on board and got involved. Watch them for yourself, and be inspired by the extra steps they're currently taking to be a #BetterBusiness:
Jeremie Warner, Director & Founder at Power a Life presenting their positive pledge
Eve Fry, Co-Founder at Cupple presenting their positive pledge
Will Pearson, Founder & Co-CEO at Ocean Bottle presenting their positive pledge
We all know that resolutions are much easier to make than keep, which is why we encouraged others to record their positive pledge - building a supportive, community of change. We're loud and proud about the pledges we made - and continue to make, keeping each other accountable and motivated at times we may need it most!
…and it's not too late to get involved. Take this opportunity to make your positive pledge for the year - start conversations with your team, listen to and action their ideas, and see the difference it makes to your business, the community and beyond.
Let's compete, not only in being the best in the world but for the world too!
Check out our blog post for some creative pledge ideas, or sign up to our email newsletter for even more positivity in your inbox. Simply pop some details in the form below to stay in the know!
Stay connected & sign up to our email newsletter