Becoming a Better Business
April 2019 was when we were officially given the B Corp stamp - and since then, we've worked to make things even better. So much so that in our last review, our score has actually improved by 10%!
Back in 1789 when the first piece of promotional merchandise was produced in the form of a commemorative button to celebrate George Washington becoming the first President of the newly formed US, little did anyone know that branded products were to become one of the longest-lasting marketing mediums.
Promotional merchandise later came over to our shores in the 1950's and since then has become an industry estimated to be worth over £1 billion annually according to the British Promotional Merchandise Association... and it's still growing.
It's only more recently, in the last couple of decades, that sustainability has crept onto the agenda, but what does it mean?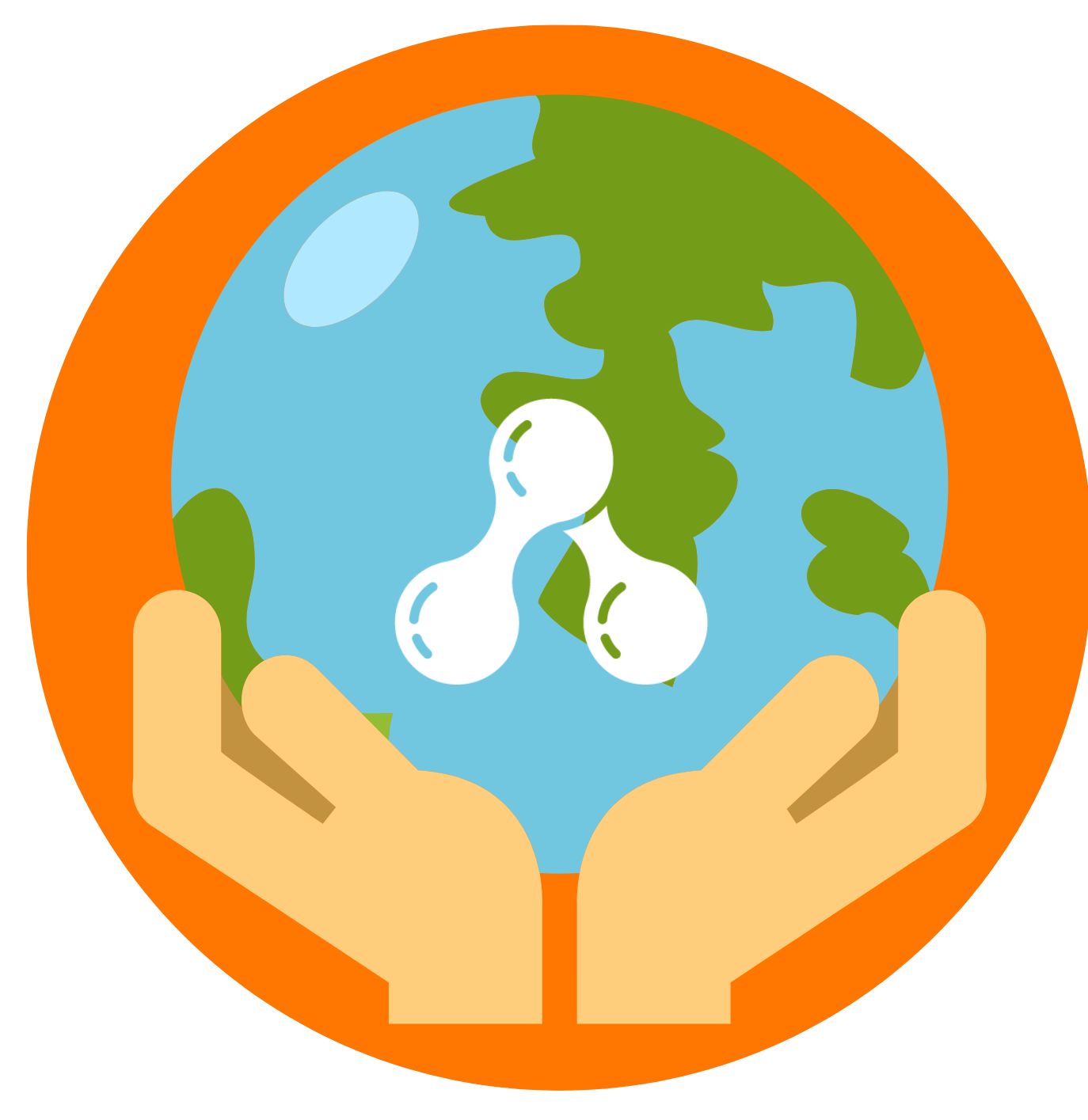 More Than Just Merchandise
Last year, I joined Fluid Branding and I loved their story and the passion for being better.
The founders, Matt and Miles, didn't want to be your average company that simply buys and sells stuff! When the guys set up Fluid, they had a vision that the business would be open to change, give back to their community, inform better and more meaningful product choices, and consider the environment whilst also delivering maximum brand impact for their customers.
They recognised that they needed a team of exceptional people, who were passionate about doing things the right way, challenging how things had always been done in the industry to unlock the company's potential.
Predicting the demand for environmentally sustainable merchandise, they launched 'Eco Incentives' in 2006, the ethos of which soon became more of a central part of Fluid's core business. These days with more modern science and R&D, Fluid is able to offer some really clever sustainable products, even phone stands and awards that are made using discarded face masks. You'll see Fluid talking more about the circular economy over the coming months and how products can be repurposed and recycled.
But sustainability doesn't just stop with product credentials, the team had to consider the supply chain and the workers who manufactured the products that helped grow their customers' brands. They needed to ensure that they were providing a living for the workers and in a safe environment, free of human rights abuses such as modern slavery and child labour. That's why the company works closely with suppliers and checks social compliance audits for any breaches in the ETI Base Code or UN Principles which cover the environment, human rights, labour standards, and anti-corruption.

Becoming a #BetterBusiness
Sustainability starts with a sustainable business, and to develop our commitment to our people, environment, and community, Fluid established a 'purpose framework' in the form of 3 pillars designed to ensure we are always being our best selves in everything we do.
These 3 pillars guide our business and help to govern the commercial decisions we make, ensuring your brand is in safe hands. The first pillar, Fluid Friends, develops and supports our relationships with suppliers and customers, including supporting Social Enterprises. The Fluid Family pillar nurtures the staff that 'power' the business and the Fluid Futures pillar is all about us 'giving something back'.
In April 2019 Fluid became a certified B Corp and joined an incredible group of companies and worldwide brands who have a shared vision to use the power of business as a force for good. B Corps think beyond profit and also consider people and the planet in their business decisions.
For the last month (March 2021) you may have seen what Fluid has been up to in celebration of B Corp Month which focuses on what it means to be a better employer, a better steward for our customers, the planet, and communities, and a better business in general… all of which ties in nicely with our 3 pillars.
We've featured videos from our Wellbeing Officer and members of our pillar groups, managers have recorded videos showing appreciation for their teams, we've held Diversity & Inclusion sessions and also launched a £10K Business Grant offering support for a business to get back on their feet following Covid-19.
Where next?
In July 2020, Fluid made a public commitment to significant carbon reduction leading to net-zero by 2030, 20 years ahead of the Paris Agreement targets! The company has already made strides and moved to a brand new HQ which is highly energy-efficient and powered by solar panels. In addition, we have invested in a solar and wind farm and also launched an Electric Vehicle Lease Scheme for all team members.
More recently in 2021 Fluid became a Participant in the UN Global Compact and will continue to work with the Sustainable Development Goal framework to prioritise and measure our activity. We'll be collaborating with more like-minded businesses, B Corps and Social Enterprises, sharing this knowledge with our partners, our customers, and our extensive global supply chain, to help them to become better businesses.
The industry has come a long way since George Washington became President. With an increased and continued focus on people and the planet, we believe that carefully considered promotional merchandise has a long future.
Fluid is committed to #BtheChange, and we want to continue making positive adjustments so we can really enforce our vision - Meaningful Merchandise, Exceptional People.