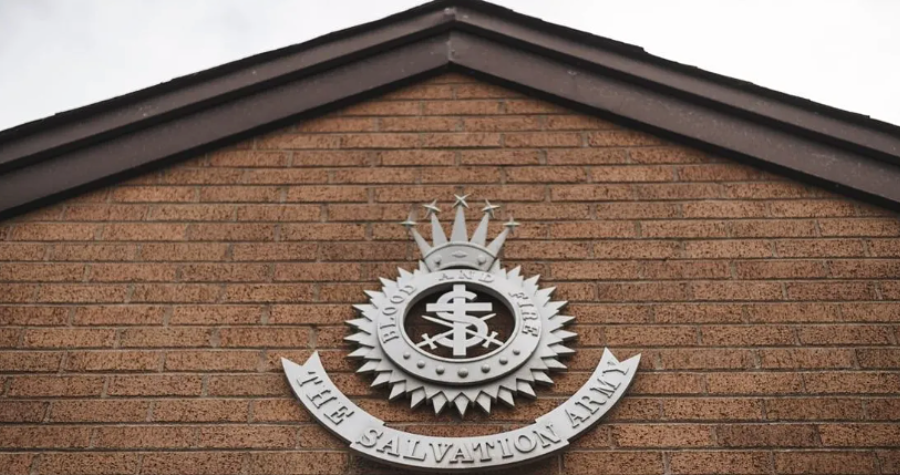 As a B Corp, Fluid are always looking for ways to make meaningful contributions to the wider community and give back to projects that benefit others not just themselves.
Fluid, like many other businesses during the height of the pandemic, saw their clients' product requests turning increasingly towards PPE products and so they pivoted and invested in stocking some of the most commonly requested items.
As the world slowly returned to a bit more normality, the team ended up with excess stock of a few of these PPE items and rather than keep storing them, they decided the best solution would be to donate them to a worthy cause who would be able to make use of them.
With this in mind the Fluid Futures group were tasked with identifying a suitable candidate for a donation of a large (300,000 units) quantity of disposable aprons. They received an email from the Salvation Army Trading Company asking if there was anything suitable that Fluid might be able to donate.

The Future's group discussed this and decided that donating the aprons to the Salvation Army Trading Company would be a perfect fit.
Kirk Bradley, Head of Corporate Partnerships, Salvation Army Trading Company (SATCoL):
"We appreciate this donation of aprons from Fluid which has been distributed to some of our care homes. Our warehousing and delivery capacity means we are able to eliminate any distribution costs for our Corporate Partners, and also take the cost away from our parent charity. We welcome all kinds of donations from consumables to electrical items. All donations we receive will go to front line services directly, or are sold in our charity shops to raise funds for The Salvation Army."
SATCoL is the trading arm of The Salvation Army and partners with organisations to support their sustainability and CSR goals. Through its various reuse and recycling schemes, SATCoL diverts 250 million items every year to good causes. The clothing collection division alone diverts 50,000 tonnes of textiles away from landfill, saving 235,000 tonnes of greenhouse gas emissions every year.
Jon Birrell, Marketing and Sustainability Director, Fluid Branding adds, "We're delighted to have been able to help with SATCoL's donation request. It's fantastic that we were able to put this stock to such good use supporting a very worthy cause."