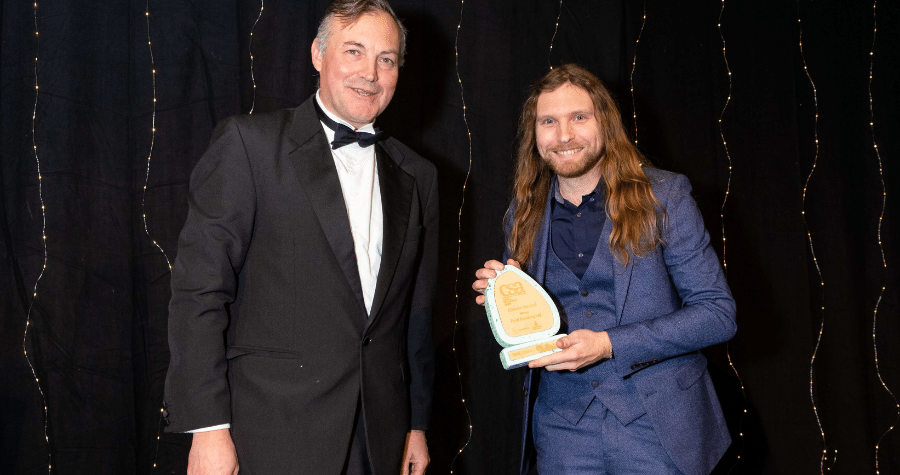 On Friday 3rd December 2021, the 19th Annual Cornwall Sustainability Awards were held at the Royal Cornwall Museum in Truro.
The CSAs are an initiative for rewarding and celebrating enterprises for their contribution to environmental growth and resource efficiency. This year, Digital Marketing Manager Tom Mercer went along to represent Fluid - and we are hugely proud to announce we won the Carbon Neutral Award for 2021!
Back in 2018, Fluid sponsored the Innovation category at the CSAs and Tom was pleased to present Build Solar with their award. Three years on, he returned - this time representing Fluid as one of the award entries. The evening showcased some of the many businesses and enterprises that do great work towards helping our environment, championing their efforts and encouraging others to invest in environmental growth. Run by Cornwall Council in association with Tevi (Cornish for 'grow'), this year the awards also featured a fantastic keynote speech from the BBC's Gillian Burke.
Nominees for the Carbon Neutral award are scored on their demonstration of work in areas like reducing carbon emissions, promoting sustainable choices, creating new opportunities for renewable energy, supporting climate resilient communities and promoting the removal of carbon from the atmosphere through nature based solutions.
With all the above in mind, it is an absolute honour to announce that Fluid won the award in this category!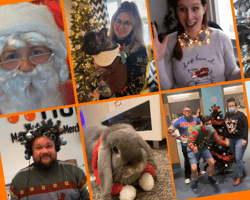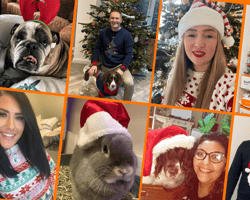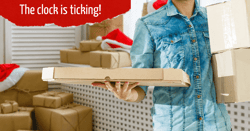 Images from the Cornwall Sustainability Awards 2021. Images © CSA.
Here's what was said on the night:
"The judges were impressed as the founders of this company didn't want to create an average company who simply buys and sells stuff. They had a vision that the business would be open to change, give back to their community, inform better and more meaningful product choices, and consider the environment whilst also delivering maximum impact for their customers. They are leading the way in Cornwall by being just one of a handful of companies who are a Certified B Corp."
Tom Mercer, Fluid's Digital Marketing Manager comments, "It was a great evening and I'm thrilled to have been a part of it, even more thrilled that Fluid won!"
Jon Birrell, Fluid's Marketing and Sustainability Director, was extremely happy with the win, "What an amazing achievement to be recognised in this category," he said, "it really is testament to all the hard work that the entire Fluid Family put into promoting not only more informed product choices, but to all the extra things we do here for people and planet."
There truly are some amazing enterprises at work in our world today! Many thanks also to Cornwall Council and Tevi for a truly inspiring event.
More information on the Cornwall Sustainability Awards can be found on their website. To learn more about Fluid's efforts to drive industry change and make a meaningful contribution to the wider community, check out our Fluid Futures page.