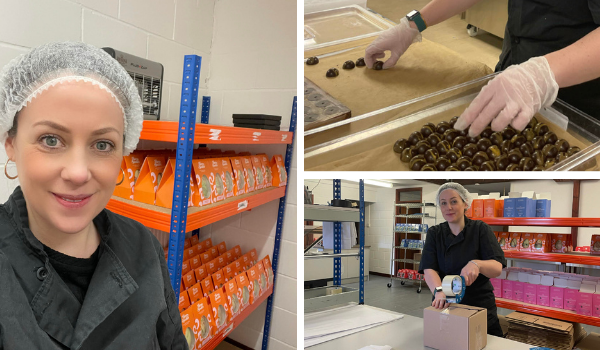 Nicki White, Merchandise Director at the London office, spent 2 days volunteering at Harry Specters, an award-winning chocolatier championing positive change. Little did she know, she was spending her time packing up the Fluid Family's very own Easter eggs - how egg-stra special!
At Fluid, we think beyond profit to support projects and make a meaningful contribution to the wider community. We offer 2 paid volunteering days a year to all of our people and we actively help our teams to develop skills within the context of their personal development plans and to harness skills that can add value to the many voluntary and community organisations that rely on volunteers to achieve their objectives.
With this in mind, Nicki White, Merchandise Director set about looking for somewhere local to her in Worcestershire where she could spend 2 days volunteering.
Here's her blog about her experience:
As a busy working mum of 2 young boys, I kept getting distracted and although there were various options local to me, I couldn't pinpoint something that aligned with my current personal development.
After recently being told that our youngest son is on the path for an Autism diagnosis, I knew exactly where I would like to volunteer! I have championed Social Enterprises for many years now and one of my favourite suppliers is an award-winning chocolatier Harry Specters whose mission is to offer confidence and hope to young people with autism by providing employment and free training.
One of the things that our son's paediatrician said to do first, was to learn more about Autism. For my partner, his initial thoughts focused on school but mine were about future work life and how easy or difficult it is for neurodiverse young adults to get into the working world. So volunteering at Harry's marked the beginning of a lot of learning, self-discovery and gaining support tools for our gorgeous boys' future, should he need them!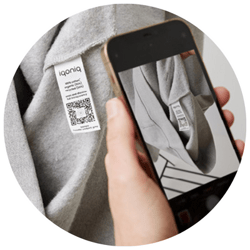 Harry's have produced some delicious orders for some of our top clients and the thought of getting to meet the team and spend the day learning their processes and helping out really excited me and I was over the moon when Mona said they would be more than happy for me to spend a few days with them! Due to their busy periods being seasonal, we decided that I would do 1-day pre-Easter and my second day at the end of November to help with the Christmas rush.
So off I went at 6 am in my electric car (which unfortunately didn't quite make the round trip despite me selecting eco) and I was welcomed by the team at 9 am for a full day of packing, chatting, laughing and sampling freshly made chocolates!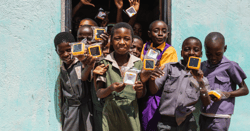 At Fluid, we like to support our social enterprise suppliers with information and processes that we find work well for our corporate clients so we also had an hour brainstorming on how we can help to make it easier for our ever-growing sales team to offer Harry's chocs which include a range of different size chocolate boxes, bags with tags, small and large bars and chocolate lollies! Most of which can be branded direct to the chocolate with our client's logo.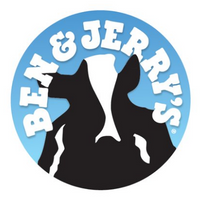 I was given the task of individually boxing up 133 Easter eggs… which I now realise was an order from Fluid for employees! So any breakages – it's my fault – there really shouldn't be though!
I also packed up several website orders, saw how Easter eggs were made and got to see how they pack large orders of chocolate boxes. The colours on the chocolates are so vibrant and they smell so good!
There was such a good vibe across the whole team and I am really excited to go back in November to help out again. In the meantime, I will continue to sell Harry Specters chocs to my clients and try to get an even bigger order than my record of 2250 boxes of fine nines!
Oh, and I am sure people are wondering, yes Mona and Shaz did send me off with a bag of chocolates for the family and I did eat a 100g sea salt caramel filled bar on my drive home and it was stunning - you can buy one here if you don't believe me!
Giving back to the wider community
At Fluid, we live and breathe branded merchandise. But what we do and who we are goes much further than that. If you'd like to learn some more about the ways we are, and have given back to the wider community, check out our charitable donations page below. If you'd like to use chocolate and all things sweet in your upcoming campaigns, don't hesitate to get in touch!