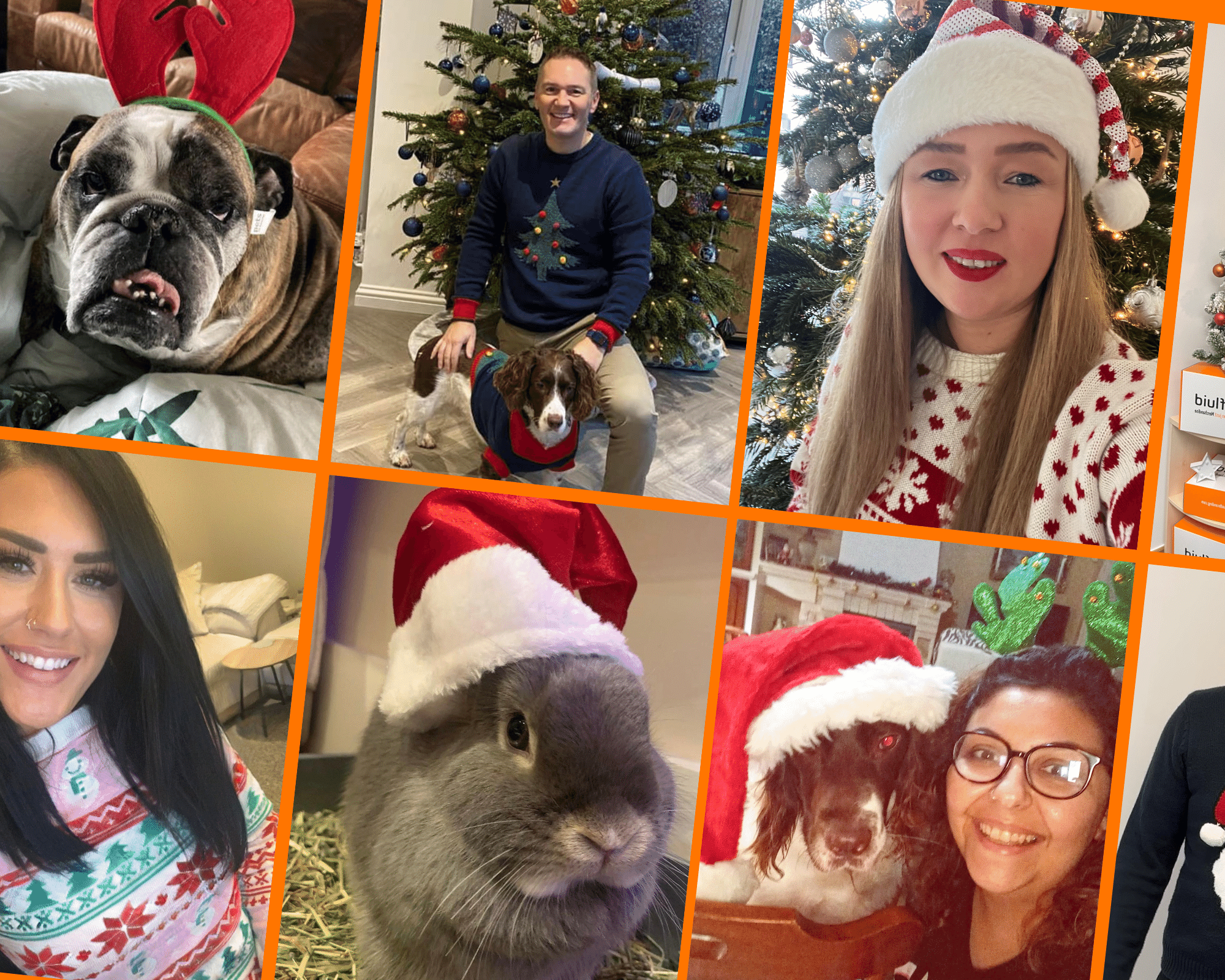 The trend started with Fluid's very own Managing Director, Miles Lovegrove, sharing a pic of him and his dog Rufus posing by their tree, and other photos of Fluid's companions started to roll in...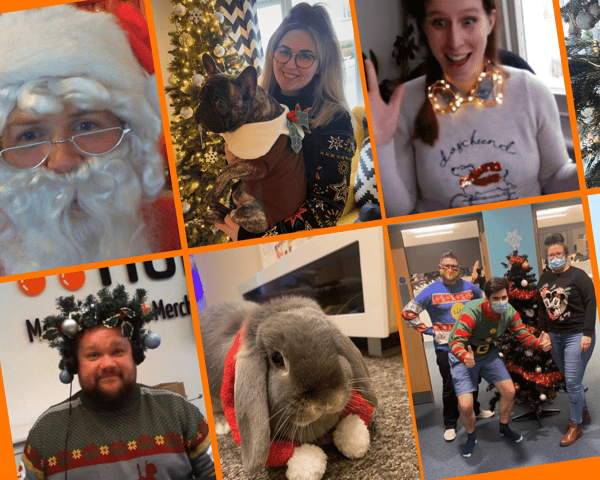 Our four-legged friends are happy to have us working from home again this Christmas!
When taking part in Christmas Jumper Day, the Fluid team were encouraged to donate what they could to The Trussell Trust, and raised a fantastic amount of £237 towards helping food banks nationwide provide to those in need of basic necessities.
Because of Fluid's Charity & Community Project Match Funding Scheme - where we match fund any charitable projects that the team take part in, we were able to double our amount raised for The Trussell Trust. Thanks to this scheme we were able to increase our donation to a total of £474!
Oh, and it get's better... The Trussell Trust also offers their own generous match funding scheme, in which they are able to double any donations made until the 31st January 2022. This brings us up to a grand total of £948 being given to the charity this Christmas!
A massive thanks to all The Trussell Trusts supporters, volunteers, and of course to those who donate, for making miracles happen for so many people across the nation.
The Trussell Trust supports food banks and families across the UK. They feed many people who are left hungry and living in poverty, while working for long term change for those involved in the crisis.
Figures released in November 2021 reveal that more than 5,100 emergency food parcels were provided for people every day, from April until September this year on average, by food banks in the Trussell Trust Network. We are delighted to be donating towards such an amazing charity once again this Christmas.
Feeling generous? Donate here.
More on Match Funding
With this brilliant scheme in place, this year Fluid has also match funded money raised by our team for charities such as the Marine Conservation Society and Maggie's Centres. You can see the full list of charities we've supported so far here.
Some More Festive Fun
To bring some Christmas cheer, Fluid's people team put together some challenges for the team to get involved in...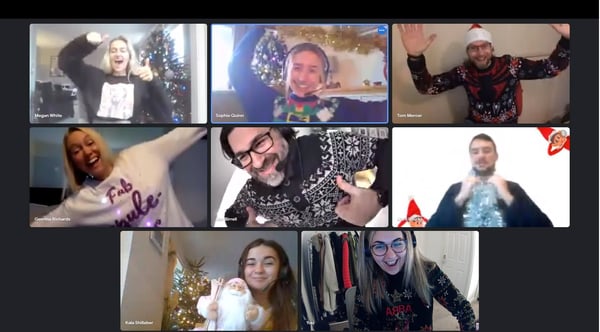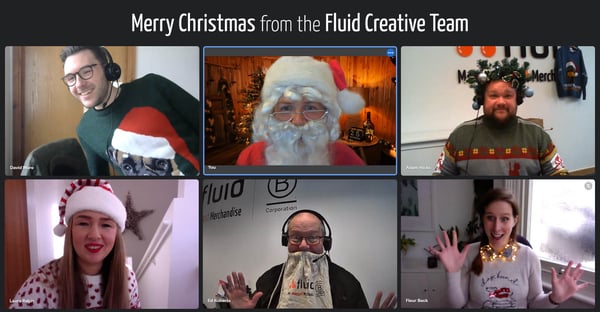 Congratulations to Vicki Crosby for winning the Most Beautifully Decorated Tree and a big well done to the Marketing Team for winning the Most Festive Team Photo!
Finally...
And finally, we're thrilled to announce that thanks to this years campaign #25TreesforChristmas - where we planted an additional 25 trees with every order over £500. We were able to hit a massive milestone of having over 20,000 trees planted in our Fluid Forest!
We look forward to more incredible things happening in 2022.
For now, Merry Christmas and a Happy New Year from all of us at Fluid.