Here's your ULTIMATE guide to having the BEST sustainable Christmas EVER

Natasha Ithildin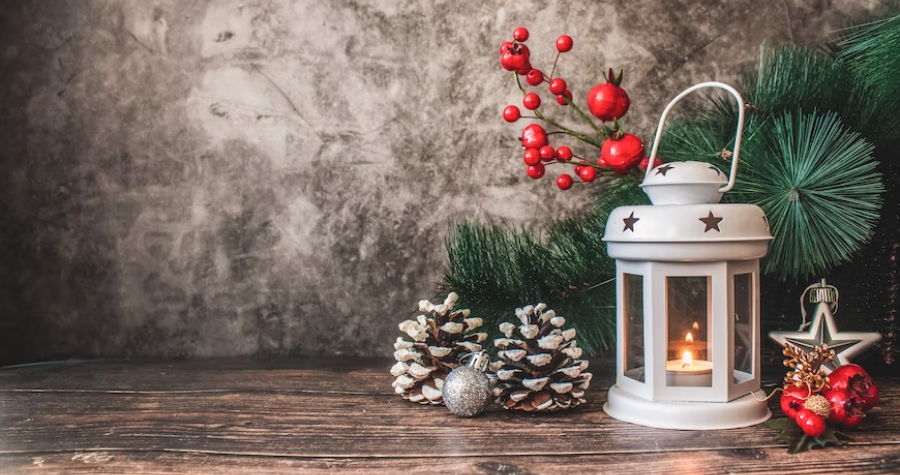 Sustainability isn't just for Christmas, but it's a great time to start thinking greener before the new year begins.
We love all the trimmings of Christmas. The food. The decorations. The gifts. But, sometimes all that cheer isn't as eco-friendly as you first thought. During the holiday season, around 114,000 tonnes of plastic packaging will not be recycled in the UK alone, and 1 million tonnes of rubbish such as wrapping paper, bows, and ribbon will end up in landfills. Unfortunately, this isn't very festive.
That's why we're championing a more sustainable Christmas this year. There are some great alternatives for your festive favourites, plus, we've got you covered with eco-friendly prep ideas, right through to after the big day. This means you can try being as environmentally friendly as possible whilst still enjoying all the festivities.
Here's your ultimate guide to the best sustainable Christmas ever, with ideas that you can use throughout the holiday season (and beyond) to make it the most sustainable, eco-friendly one yet.
Eco-friendly changes for Christmas prep
1) Change the way you wrap your Christmas gifts
It's always a fun, festive activity to try thinking about alternatives to wrapping paper.

We love reusing the festive paper shopping bags from Christmas shopping trips. And don't forget, you can use old Christmas cards to label presents. If you want to use traditional wrapping paper, recyclable paper is a great option, too.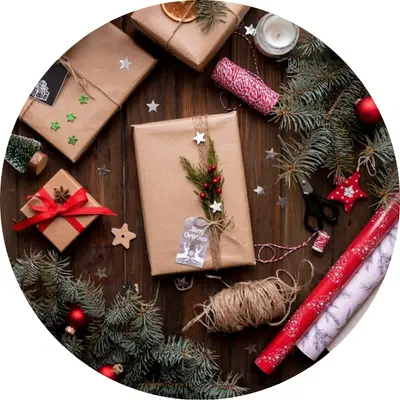 2) Practise mindful gifting this Christmas
Did you know that over half of UK adults say they have received gifts they don't want at Christmas?

By practising mindful gifting, or gifts that are eco-friendly, you'll lower the chances of your gift ending up in a landfill or damaging the environment.

Why not try out the trending gifting rule from TikTok? Get gifts that are either something they'll want, need, wear, or read. Or, you can check out our 7 seasonal gifting secrets for gifting success this holiday season.

3) Shop for 2nd hand Christmas gifts
Preloved items are more popular than ever for adding that touch of sustainable magic and thoughtfulness to your gift. With one in six of us purchasing only preloved presents this Christmas, why not browse your local charity shops or Vinted for something extra special?
4) Check out your local shops
Don't forget about your local high street this festive season! With a record 16% of shops now standing empty across the UK, shopping locally is more important than ever to help keep high streets thriving, especially at Christmas.

With the Christmas lights, sweet treats around every corner, and the occasional carol singer, you can't beat a Christmas high street stroll.
5) Gift memories instead this Christmas
Instead of gifting another pair of socks, why not 'gift outside the box' this Christmas?

Everyone loves making memories, so why not gift an experience this Christmas? No packaging, no waste.

The perfect eco-friendly gift. Buyagift is great for booking experiences for all ages and budgets.

6) Secret Santa
Organising a Secret Santa at home can minimise the chances of unwanted gifts, and save you some pennies. Add a budget limit to ensure no one overspends, and have fun trying to guess who everyone's got. Elfster is a great way to pick names virtually, so wherever your friends or family are in the world, everyone can get involved.

7) Plan your Christmas meal ahead of time
Limit the amount of food you waste over the festive season by meal planning and prepping in advance of the big day. Food production is the biggest cause of tropical deforestation, so try and only get the food you'll actually eat this Christmas to be as sustainable as possible.
8) Make your own Christmas decorations
Making your own decorations from leftover wrapping paper, items found around the house, or even from foraging (think: holly leaves and pine cones) is a great way to limit the amount of plastic you bring into your home at Christmas.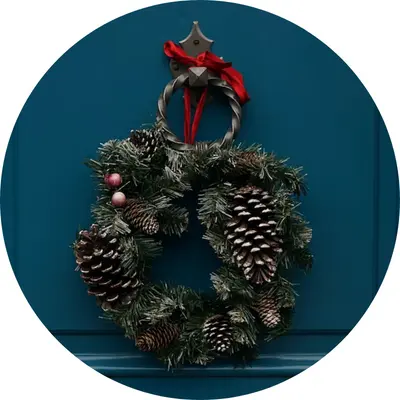 9) Rethink your Christmas cards
Christmas cards are such a lovely thing to receive. However, with many cards containing glitter (which is difficult to recycle), why not explore exciting alternative Christmas cards this year? We love e-cards as they don't make any waste, and more than one person can sign them! Or, how about a fun plantable card?

10) Check out these reusable advent calendars
One of the many highlights of the run-up to Christmas is your advent chocolate treat.

However, have you ever considered a reusable advent calendar?

They soon become a firm staple of your household Christmas tradition, being reused year after year. You can personalise and even customise them to your heart's content, within the knowledge that what you're doing will last for years to come, and not just a year.
11) Rent a Christmas tree
The debate between whether a fake tree of a real one is more eco-friendly is still going strong. With pros and cons to both options, if you're unsure which is better for you, why not opt to rent a tree instead? Companies like Love a Christmas Tree will loan you a tree for the festive season, collecting it again in January to replant it for next year. The perfect no-waste tree option.
Enjoy a sustainable Christmas Day
12) Wear a preloved outfit this Christmas
If we all wore preloved outfits on Christmas Day instead of buying a new one, the CO2 emissions saved would be equivalent to taking 56 million cars off the road for a day! Shop your wardrobe instead this Christmas.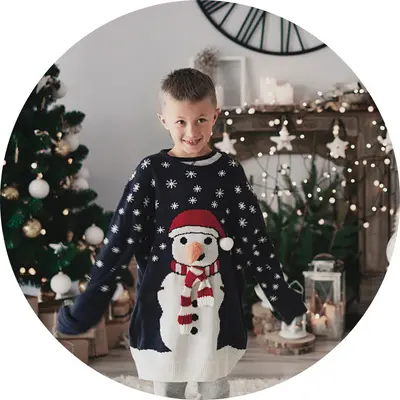 13) Go vegan on Christmas Day
Why not experiment and change your Christmas meal up a bit this year by going vegan? A vegan Christmas dinner has 50% fewer carbon emissions than a traditional turkey dinner. So, if you're looking to make a sustainable change this Christmas, vegan is the way to go!

14) Eco-friendly crackers
Crackers are great, but unfortunately full of plastic that'll most likely end up in landfill. Opt for more eco-friendly crackers this Christmas that are specifically designed to be better for the environment.
After the Christmas festivities Warm up at home this winter
15) Don't forget about your leftovers
You might not fancy a Christmas spud after Boxing Day, but ensuring you try and eat as many leftovers as possible means you'll be doing your best for the planet. Every Christmas, one third of all food produced annually goes to waste. Don't let your table be part of the problem.

16) Donate
Fridge full of food close to its use-by date that you know you won't eat? Got a handful of gifts you know you won't use? Why not donate your leftover food and unwanted presents to a local shelter or charity? This will ensure nothing goes to waste or ends up in landfill.

17) Stuff your freezer full
Your freezer space often gets overlooked, but at Christmas, it can make the difference between food being eaten or going to waste. Check out this handy checklist letting you know what can, and cannot, be frozen.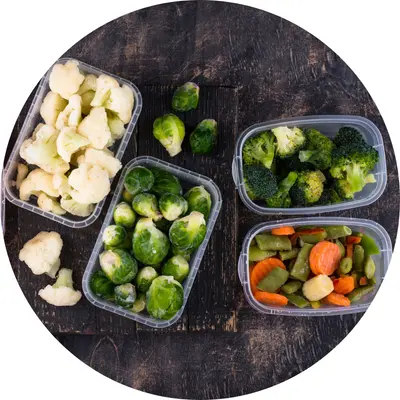 18) Recycle!
This goes without saying, but the best way to make your Christmas as sustainable as possible is to recycle whenever and whatever you can. However, before you start throwing everything in the recycling, remember to check what you can recycle where you are. Remember, remove any tape (paper tape is ok) or ribbons/bows etc. before recycling wrapping paper, and don't forget that foil from Christmas chocolates has to be collected up into a ball about the size of a tennis ball for it to have a chance of being recycled.
19) Enjoy your local outdoor spaces
With many of us having a break between Christmas and New Year's Eve, instead of travelling long distances or shopping during this time, why not get outside to enjoy the cold winter weather? Sure, it's cold and may be a little bleak, but nothing beats coming back into the warm after a bluster winter's walk. And, we've got the perfect accessories to help you get real cosy this winter.

20) Try your best
It's not about perfection when it comes to sustainability, it's about trying your best. If you slip up and make a mistake, that's okay. Don't put too much pressure on yourself and don't forget to enjoy the holidays.

Sustainability isn't just for Christmas…
…it's for all year round. Making the changes above are great for a more eco-friendly, sustainable Christmas, but why not try and implement them in the new year, too?

We're here to help you make 2023 your greenest year yet! Check out exactly how we're making a positive environmental difference, or chat to us today to see what eco-friendly merch solutions we have for you.