Fluid Friend Stories - Juniper
In our upcoming Fluid Friend Stories, we'll be celebrating those who support and provide us with the products that make Fluid.
We like to think of our suppliers as friends, we want to build mutually valuable relationships that will bring both commercial success and positive industry change.
Today we are talking to Juniper, a supplier of stitched promotional merchandise.
Tell us more about you and what you do?
Here at Juniper, we manufacture and supply stitched promotional merchandise, using a wide variety of materials, including sustainable recycled, biodegradable, and vegan options, but also real leather.
Our bestselling items include our UK-made corporate notebooks, where we offer an incredible choice of creative combinations of materials, paper, and trim options, for high-quality books, supplied in quick time. Other lines include conference folders, cases for tech items, card cases and wallets, a full range of travel and desktop accessories, key fobs, pouches, and many more cut and sew products.
We now produce over 50% of our products here in the UK, but retain a SMETA p4 factory in China, and production of real leather and now jute products from India. With our in-house designers and a full range of branding methods, we offer a design-to-product service for both small and large enquiries, commodity stock lines, or custom-made. Our 5 core principles are as follows:
Service

Quality

Sustainability

Creativity

Compliance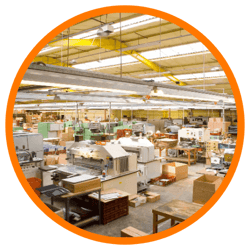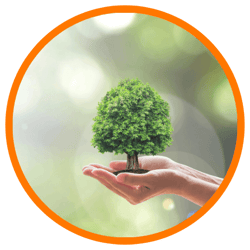 What are you doing to make a positive impact on our industry?
Juniper's mission is to demonstrate why merchandise works and why well-made, sustainably sourced and responsible products are a great way for your brand to connect with your clients, audience, and teams. We want to transform the perception of promotional merchandise by proving that goods can be made to last, made sustainably, and made with creativity, passion, and care.
Juniper is ISO14001 accredited and we have won 3 national awards in the last 18 months for our sustainability and corporate social responsibility. Juniper was also one of the first suppliers to achieve BPMA Charter status.
Over the last 5 years, we have undertaken many changes to how we do things. These include:
Reducing all single-use plastic by 90%

Reducing our energy consumption as a percentage of our UK manufacturing turnover annually. Currently, our energy is 43% renewable but we are currently scoping 100% renewable options.

Investment in cleaner technology – machinery and hardware, such as compressors and heaters.

Switching all adhesives to water-based and removal of any animal-based glues.

Switching all our grey boards used in many of our products to a minimum of 70% recycled.

Introducing 100% recycled notebook options

Introducing recycled eLeather – a UK-made sustainable alternative to bonded leather or real leather.

Introducing the first biodegradable PU promotional merchandise

Introducing recycled PET range.

Working with www.treeaid.org – helping to grow trees and support communities in the drylands of Africa as part of the Build the Great Green Wall campaign.

Supporting the establishment of the industry trade body – BPMA Sustainability Group. This aims to raise the bar for members to demonstrate and present clear information about the sustainability of products sold in our trade.

Significant investments in new plant and machinery for UK manufacturing, reshoring production from China to the UK, developing local skills, and providing products with a lower carbon footprint.
Juniper has recently made a commitment to phase out all ranges that we feel no longer meet the environmental standards that we wish to be associated with. This includes our bonded leather and our cheapest PVC-based folder range.
Juniper will only introduce products and materials that we feel have clear sustainability that we can evidence, that still perform well as a product and are commercial for our clients.
What products are on your hotlist at the moment?
We recently launched a new material that we have developed called Como. This is made of recycled PET (recycled plastic bottles), unlike most rPET materials we have achieved a very soft touch grained finish that has a beautiful deboss feature for logos. Como is available in 5 colours but we are already planning to add more. We offer this material across all of our notebooks and all other items we currently make in PU, stock is held both in the UK and China, and split production according to specific products.

Our UK made notebooks are also proving to be very popular. We run 100% post-consumer waste recycled paper, with recycled cover options. With 30 trim colours, and a choice of size, cover material and paper we can produce over 30 million book combinations, from 50 pcs, in 10 days UK production. Another best seller is our range of desk mats, with hard versions over MDF or the flexi variety to choose from. We are launching our largest ever mat -790 x 390mm, ideal for creating a home office feel on any table, but also useful for gaming. These easy to clean mats are vegan friendly and can be made from recycled COMO, or any of our 60 PU colours we offer, and available now in 5 sizes.
Tell us about your relationship with Fluid?
We have been working with Fluid since the very beginning of their journey. Our relationship is long-standing, and I like to think that we have both helped each other grow our respective businesses over the years. Juniper has been proud to have won several Fluid Supplier Awards over the last few years and we have been delighted to attend all the roadshows and events that Fluid has put on.
Fluid's relationship with Juniper is essential for our business as we plan our return to growth post-Covid. As a business we want to focus much more of our attention on fewer distributors and work with those partners that we feel share our vision of what corporate merchandise needs to be, giving the rightful focus on sustainability. Fluid epitomises that direction, and we very much wish to be a key partner along the way. We believe that we can help each other by sharing best practices, ideas and working together to reduce the impact of the products we make, and Fluid sell.