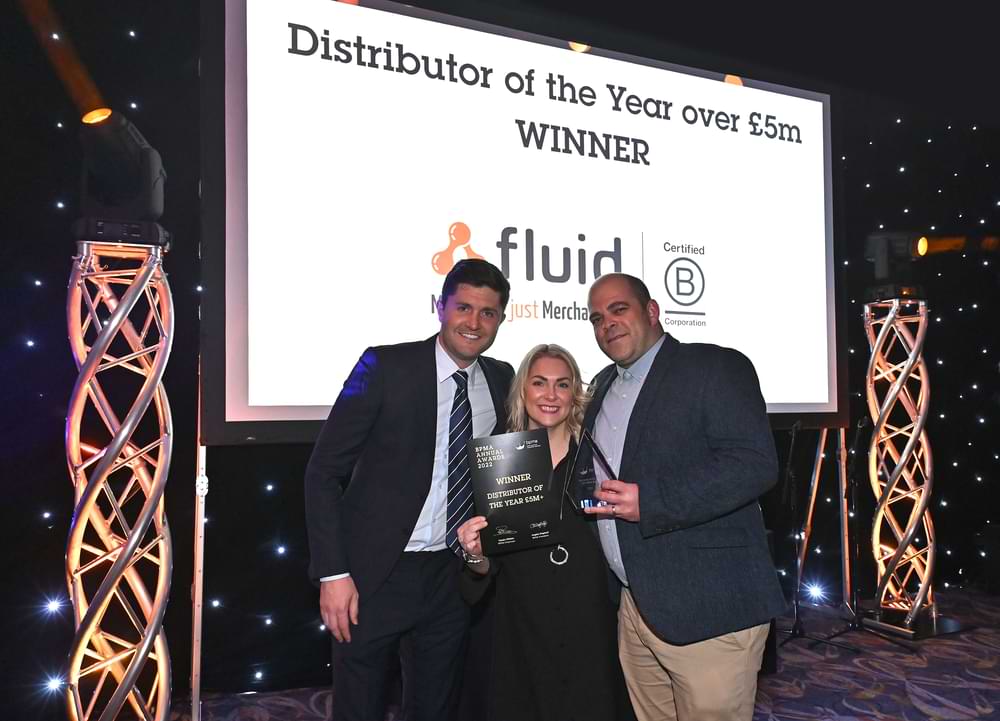 Fluid were delighted to scoop the top prize at the British Promotional Merchandise Association annual awards, bagging the Distributor of the Year award in the £5m plus category for 2022!
After several years of disruption due to Covid-19, the annual awards were finally back, in conjunction with the Merchandise World exhibition and networking event on Wednesday 13th April 2022 at CBS Arena, Coventry. Fluid's teams were in attendance across the 2-day event, networking with their supplier Friends, checking out exciting new products and all the latest sustainable product developments to showcase to their clients.
The BPMA awards celebrate outstanding service, commitment and professionalism within the industry.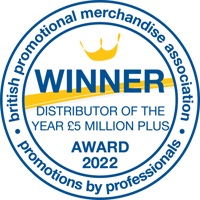 The award is voted on by suppliers in the BPMA and it highlights the strong, mutually beneficial partnerships that Fluid has forged with their suppliers or Friends, as the team refers to them. "We're totally delighted to pick up this award ", says Fluid's Commercial Director John Walker.
"After a few tough years for everyone in business, this is a real testament to the hard work that all of our teams put in and the exceptional service that we continue to provide across the board, to win shows that we're really getting it right! It's fantastic to be back at these events in person and even better to come away with an award! Congratulations to all of the award winners!".
Check out our full list of awards & accolades here.