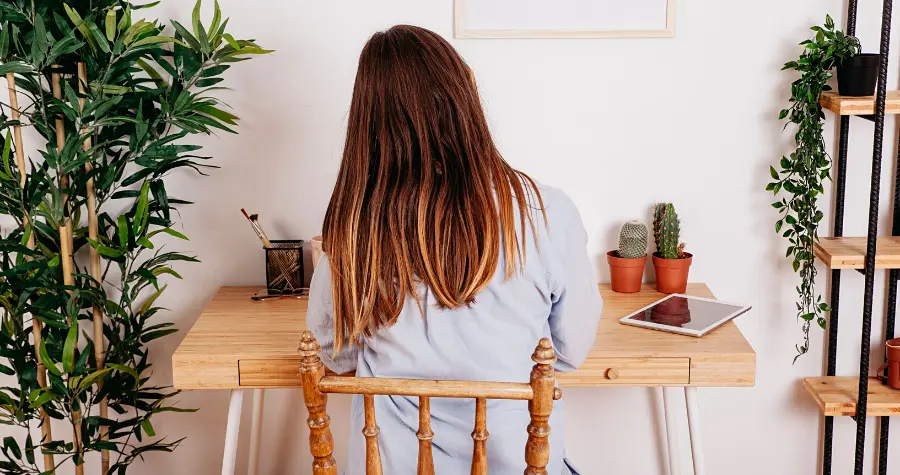 Have you ever been curious to find out what it's like to work as a marketing assistant?
Is it *really* as fabulous as Emily in Paris makes it look?

Sometimes, different job roles leave you in the dark and confused about what they actually do.

Chandler in Friends, for example.

That's why we wanted to delve into the different opportunities here at Fluid; to explore how each person helps us to reach our goal of meaningful merchandise for everyone.

From marketing to sales, customer service to warehouse management, there's a lot of variety when it comes to working with product media.

That's why we wanted to shine the spotlight on the amazing people who make Fluid fantastic.

(Just an FYI, we're currently hiring for several different roles across multiple departments, so check out our careers page for more information if we sound like a good fit - we'll start getting your desk ready now!).
A day in the life of a marketing assistant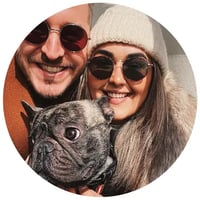 .

With a background in travel, marketing was the natural next step for Jess to spread her creative wings and energy.
What's your favourite thing about being a marketing assistant?

"I like the diversity of my role and how every day is different - you never find yourself doing the same thing twice! AND (of course!) I love working with such an amazing and supportive team."
What exactly does a marketing assistant do?

"I help acquire, grow and retain clients - no biggie! My areas of responsibility include creating product packs, collaborating on our multi-channel campaigns, managing online reviews, helping with problem orders, maintaining our rewards platform and helping to organise the best company events."


How did you become a marketing assistant?

"I started at Fluid back in 2017 within the Customer Service team. However, after a few years, I wanted to change my role to something more creative. I then managed to land myself a place within the awesome Marketing team!"

What does your morning routine look like?
"I'm usually up at 5am to go to the gym - it's my favourite way to mentally prepare myself for the working day. Then I'll head to the office at 8.30am. The first task of my day: running straight to the kitchen for a bucket of coffee before getting comfy at my desk!"


What's something you have to get done every day no matter what?
"I must have made everyone on my team smile and laugh at least once!"😊
What does your typical day look like?
"I spend a typical day replying to emails, creating exciting product presentations, discovering new meaningful merchandise for our creative packs, and replying to our awesome client reviews. Oh, and I can't forget Nicole forcing me to get involved with Fluid TikTok! All fuelled by multiple cups of tea - the usual!"
What's it like working with product media?
"Fascinating, exciting and insightful - I never knew you could brand so many different items! Branded air fryer anyone?!"

What tips would you give to someone wanting to become a marketing assistant?
"Show initiative and give your opinion even when in doubt. Remember, no idea is a bad idea (honestly!). Try to think outside the box and dare to do things differently."

What's the most challenging part of your job?
"Proofreading. I will say no more."

What do you do to spark inspiration?
"I always look to listen and learn from others within our team and the wider Fluid family. Plus, a walk with my dog Oggy always helps!"

We're all about Exceptional People
Are you interested in joining the world of product media? It's innovative and creative; forever changing and keeping you on your toes! It's 100% one of the most inspiring industries to work in. But, don't just take our word for it: check out our careers page to find out more.