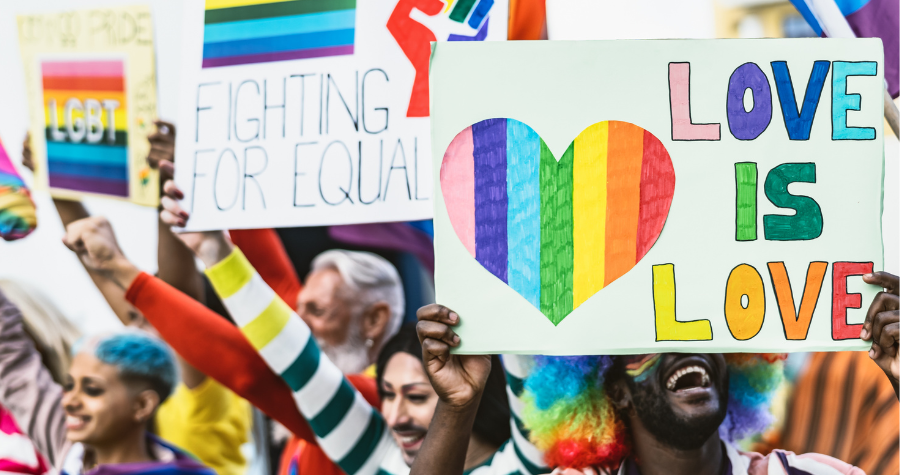 This June, are you ready to celebrate the magic?
Because Pride is just around the corner! It's a wonderful time to celebrate all love, equality and show support for the fantastic LGBTQIA+ community.

And that's why we're here to help you have a fabulous time.

From our mesmerising selection of rainbow goodies to snacks, bunting and more, we've got you covered when it comes to celebrating Pride.

Put the date in your calendar, because it's time to cheer on the rainbow this June!
Top 10 promotional products for celebrating Pride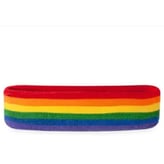 Bring a splash of colour to your workouts or fundraising event with this bright and wonderful rainbow head sweatband.
Let your lanyard do the talking with this colourful and vibrant rainbow rPET lanyard. With a metal hook, detachable buckle and safety breakaway, too.
Add some colour to your outfit with this cheerful tote bag. This bag is ideal for long days out celebrating as you can carry it by the long handles or hang it over your shoulder to keep your hands free.
Subtle but just as fabulous - we love these rainbow cotton socks.
On sunny days keep those rainbows shining bright with our retro Sun-ray sunglasses.
Don't let the weather rain on your parade! Be prepared (and bring a little sunshine back) with this 27-inch rainbow auto-open umbrella.
Become the rainbow with these easy-to-apply face paints for a splash of on-the-go magic.
Make your branding stand out in the crowd. Inexpensive high visual impact for open-air or indoor promotional events.
Skittles are the tastiest of the rainbows by far! We love these midi plastic-free eco pots filled with Skittles - for a rainbow, you can snack on. And, as these pots are made from plant-based materials rather than plastic, they can be disposed of in commercial food waste recycling or compost.
Once upon a time, somewhere over the rainbow, we found the most colourful and magical popcorn. Popcorn Shed's Rainbow Popcorn is for the bold and brilliant, colourful and proud-of-it popcorn lover.
Share the love with promotional merchandise
How will you be demonstrating inclusivity and diversity this year? It's time to share the love and share your stories.

Download your free Pride 2023 brochure now, or get in touch for your free consultation with one of our Merchandise Consultants.