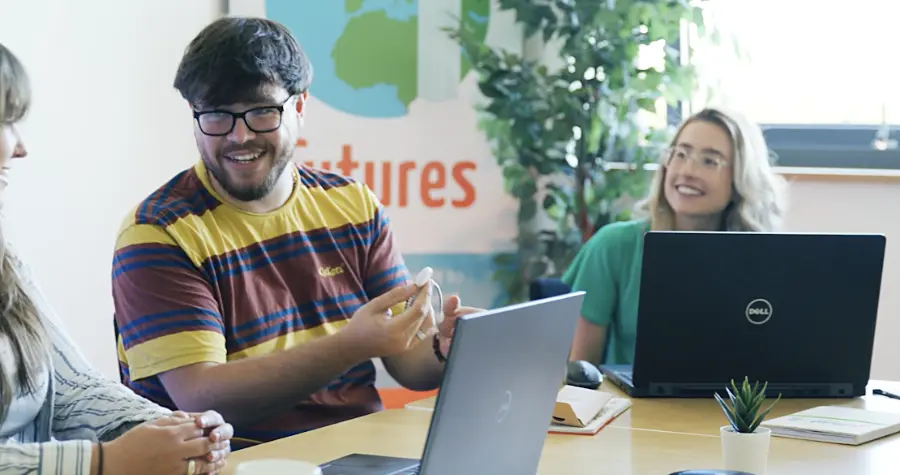 It's time to take a sneak peek behind the curtain at what it's REALLY like to work at Fluid Branding.
We've all been curious about what it's really like to work at some of the biggest brands out there. To see what they're all about.

Like, really about.

What makes them tick? What do the staff *actually* do all day? What's the secret to their success?

So, we wanted to draw back the curtain and give you a little look inside what it's really like to work at Fluid Branding. We spoke to a few of our team members across different departments to see what they think about their roles and the promotional merchandise industry, to give you an inside sneak peek.

Like what you see? We're currently hiring for several different roles across multiple departments! Check out our careers page for more information - we'll start getting your desk ready now.
More than just merchandise
Kyle Scott - Director of Strategy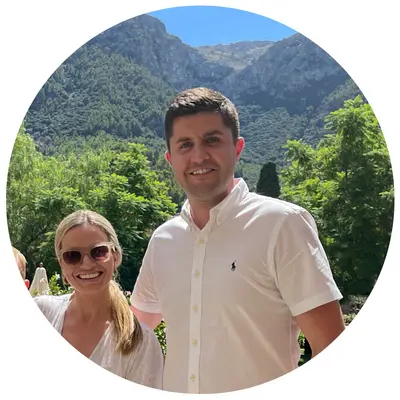 Kyle's role at Fluid is complex, to say the least! As Director of Strategy, he organises and oversees the strategic direction of Fluid Branding. This includes the identification of new opportunities and the implementation of new initiatives. Exciting!
He joined fluid back in 2013 when we were just a small team operating out of one office in Cornwall, UK. We've now got bases across the world, with several offices in the UK alone.
Speaking to Kyle, he said, "I've loved every minute of helping grow our business to the market leader it is today."
Are you ready to become part of an inspiring ever-growing team?
Fun, innovative & supportive!
Megan Hapney - Supplier Relationship Manager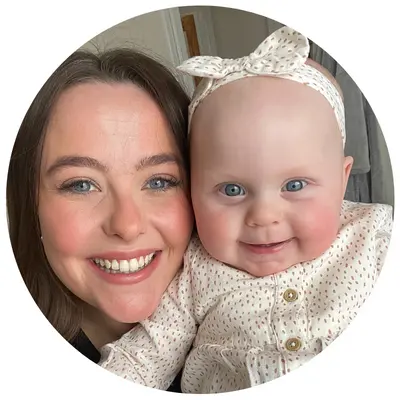 Megan is the go-to for building excellent, long-lasting relationships with suppliers, and that's good because she's now the Supplier Relationship Manager at Fluid!
Working alongside the Procurement Team, she is considered to be the gatekeeper between the sales and customer service teams and our suppliers.
With a background in sales within Fluid, Megan knows exactly what's needed to build the best supplier relations for ongoing, superb collaboration. Having come back from maternity leave, she was ready for a new challenge. Megan says, " I came back from my maternity leave looking for a new challenge and I have felt so supported in my decision to move to a new department."
Are you ready for a new challenge in a supportive environment? Check out our careers page to find your perfect role.
Vibrant, orange, & eventful.
Jess Cox - Marketing Assistant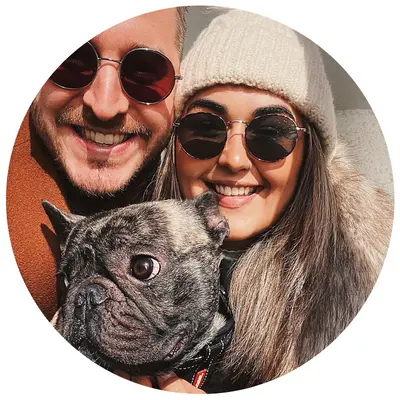 Jess is our resident marketing guru! She loves to keep everyone entertained, with a dash of marketing, of course. With a background in travel, marketing with promotional merchandise was the natural next step for Jess to spread her wings and creative energy.

Jess's highlight so far? "Becoming a part of a totally awesome team of people and gaining our B Corp certification!!!"

Are you ready to believe in yourself? Because Fluid are ready to believe in you! Join the team today.
Inclusive, exceptional & rewarding
Jess Portelli - Senior Merchandise Consultant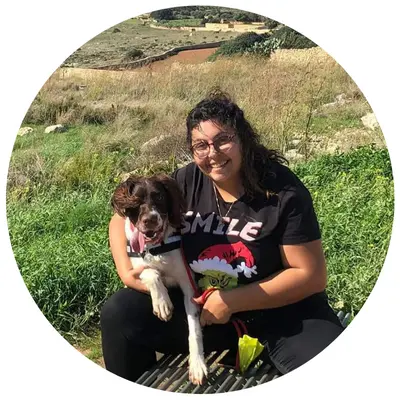 Jess takes care of all our sunny sales, and that's because she's based in our Malta office!

And she loves everything about her job. She loves to sell, and brings a smile to everyone's face - you could say she's our internal ray of sunshine. And she loves attending events - did you see her at Sigma this year?

We asked if she had any advice to share with us: "When life gets tough, hang out with your dog!" - Great advice, Jess!

Curious about relocating to sunnier climates? We'd love to have a chat.
We're all about Exceptional People
Are you interested in joining the world of merch? It's innovative, creative, always keeps you on your toes, but overall one of the most exciting careers you could have! Does that sound like your dream career? Check out our careers page to find out more.