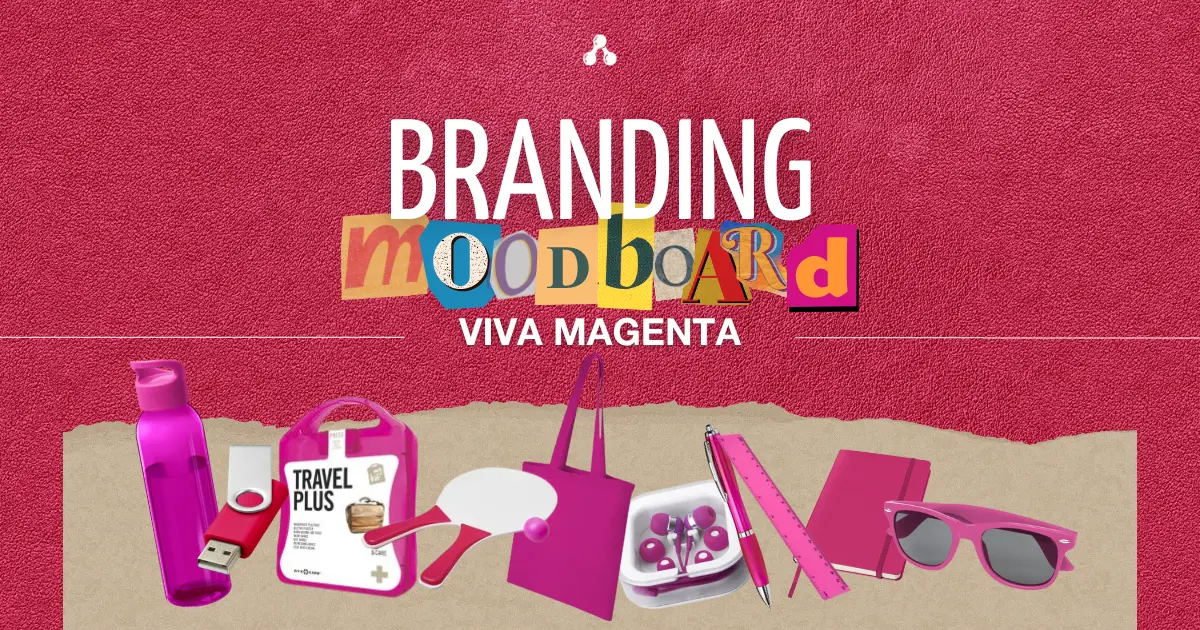 Are you in need of some inspiration to revamp your brand?
If you are, we've got you covered with the latest and greatest branding trends, starting with Pantone's colour of the year: Viva Magenta - the colour to explore your brand's rebellious spirit.

Add a pop of this statement colour to your next promotional campaign and let it speak for itself with that feeling of confidence and creativity.

We're here for all your moodboard needs. Be it for branding inspiration or strategic campaign planning. Keep your eyes peeled over the coming months for brand innovation that'll knock your *visual* socks off.

Express your brand with Viva Magenta


Like what you see? We've got a whole range of products that can be Pantone-matched for that big branding bang. Don't miss out and get in touch today.
Welcome to the Magentaverse
Every year, our friends over at Pantone HQ work tirelessly to figure out what'll be the Pantone of the Year. After months of painstaking research, deliberation and reflection, they announce the colour that'll define the year ahead - define the future of branding.

Pantone's Colour of the Year 2023: Viva Magenta 18-1750.
Rooted in nature, Viva Magenta is all about strength. It's fearless. It's brave. It's all about writing a new narrative.
"PANTONE 18-1750 Viva Magenta descends from the red family, and is inspired by the red of cochineal, one of the most precious dyes belonging to the natural dye family as well as one of the strongest and brightest the world has known."

Leatrice Eiseman, Executive Director at the Pantone Colour Institute
And we're all about building your brand narrative. Sharing your unique brand story is more important than ever for building a loyal customer base. It's about standing out from the crowd. Making those connections. Building those relationships.

Having a brand Pantone colour that aligns with your brand's mission statement is a simple, yet powerful, way of sharing your message with your audience, without saying a single word.
Are you ready to tell your brand story, yet?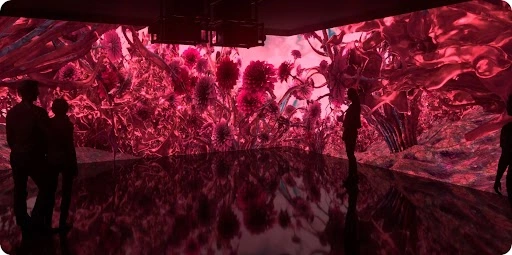 Be iconic with Pantone-matched promotional merchandise
Even if Viva Magenta isn't your brand colour, taking inspiration from such an iconic shade and immersing your brand into its own colour identity can take your promotional merchandise to a whole new level.

Think: subtle branding that'll ignite your next campaign.

Here are a few products that we feel really bring Viva Magenta to life.

1. Sky 650ml Tritan water bottle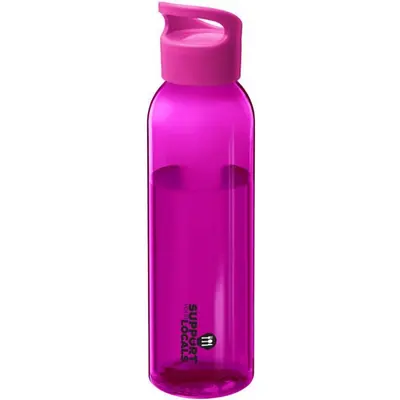 Sleek. Durable. Useful. The Sky Tritan water bottle is the epitome of the modern water bottle. It's BPA-free, light and impact-resistant. The twist-on lid ensures easy opening and closing, and has a built-in carrying handle. It's the water bottle for those always on the move.


2. Rotate USB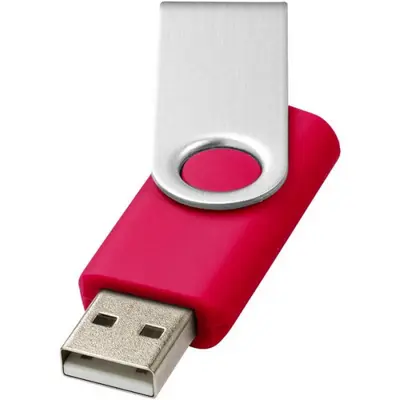 USBs are a classic when it comes to office essentials. Store all your files within an arm's reach, and with this amazing pop of colour, you'll never lose those important files again.
3. Carolina 100 g/m² cotton tote bag 7L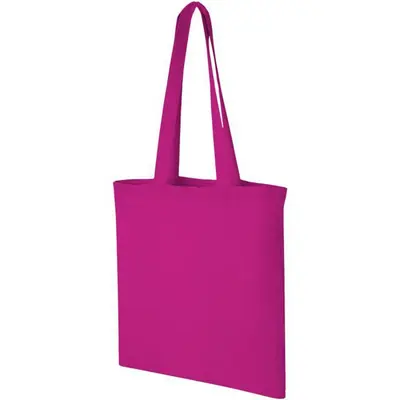 Tote bags are one of the best promotional merch items out there. They're useful AND have an amazing branding area. We love the Carolina tote bag - it's light-weight and budget friendly, making it highly suitable as a giveaway at events, conferences or exhibitions.
4. Sunray sunglasses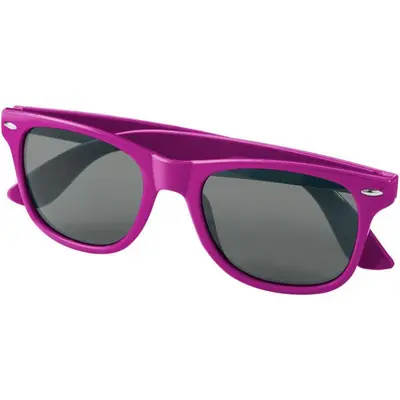 These retro-designed sunglasses are the ideal promotional giveaway during summer. This eyewear conforms to EN ISO 12312-1, has UV400 lenses which are rated as Category 3, making it the perfect choice for protection against bright sunlight.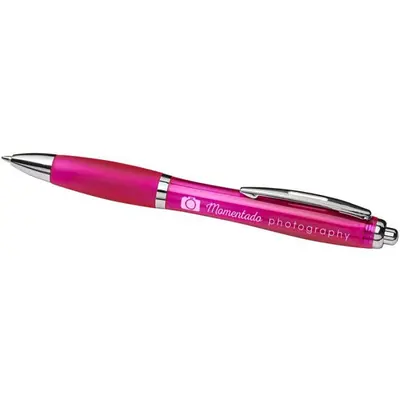 5. Curvy ballpoint pen
Everyone always needs a pen. Make sure it's your one they keep.
6. Classic A5 hard cover notebook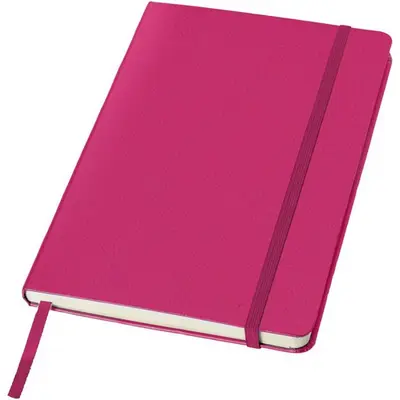 Notebooks are a classic promotional product, and for good reason! With an elastic closure and 80 sheets (80gsm) of lined paper, and an expandable pocket at the back to keep small notes, you really should add this notebook to your merchandise portfolio.
7. Sargas lightweight earbuds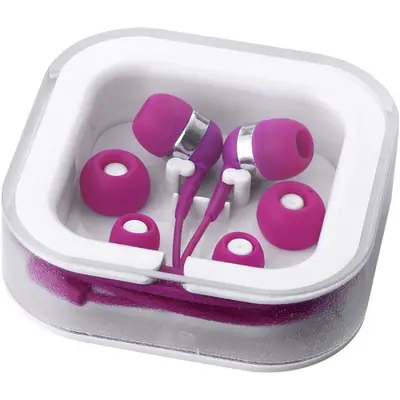 Who says your colour has to be big to be effective? These super lightweight and stylish earbuds come in an array of colours that add that subtle branding without breaking the bank.
Why you should incorporate Viva Magenta into your own brand
Viva Magenta is a colour that cuts through space. It appears animated and passionate, and would add a great contrast to your classic brand colours. Mixed with neons it can appeal to Gen Z with its vintage 90s edge. But, if combined with earthy tones, you can really play on those psychedelic party vibes, perfect for a summer revival.

It's a colour that demands attention. It's grounded, full of richness and warmth, yet adaptable enough to fit in with your set brand colours for a modern pop of richness.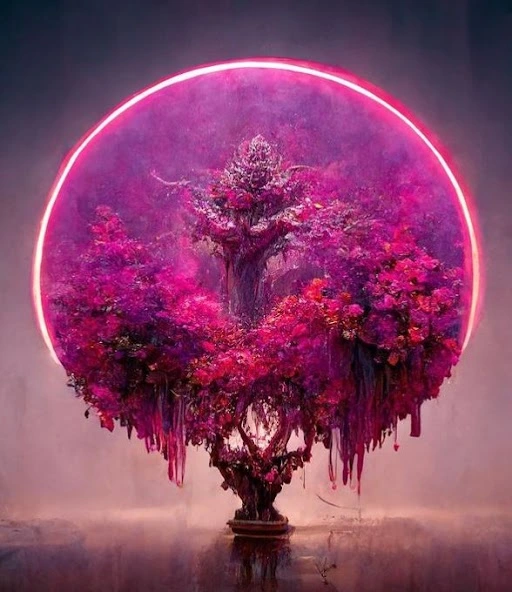 Be fearless in 2023
It's time to hold your brand high and be fearless in 2023.

We offer a vast selection of customizable products for all of your promotional merchandising needs. And the best part? We'll work with you to determine which products will make the biggest impact for your brand, always with your brand in mind.

So why wait? Let's get the ball rolling and give your brand the fresh new look it deserves.

For more information on Viva Magenta, check out Pantone for all the information.