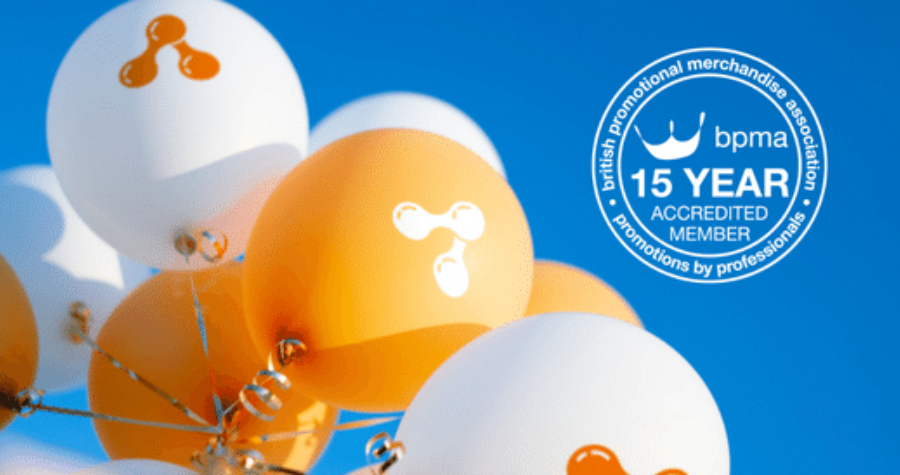 Fluid are commemorating 15 years of being a member of the British Promotional Merchandise Association.
The team celebrated its 15th birthday last year, the company's inception was in 2006 and this year marks 15 years of membership in its trade organisation the BPMA. The BPMA has been trusted for over 50 years to offer support and guidance to buyers as well as leading the promotional merchandise industry in delivering excellence and compliance through a strict code of conduct, governing areas such as quality, accuracy and fair trade terms.
Aaron Loveridge, Operations Director of Fluid comments, "Being a BPMA charter member is very important to us, especially as we continue to grow as a business. We're really pleased the BPMA have decided to commemorate our 15 years of membership."
Georgie Yeats from the BPMA adds "We are delighted that Fluid Branding Ltd is a BPMA 15-year member. On behalf of the Association, we would like to thank you for your continued support over the years and look forward to working with you throughout 2022 and 2023."
Check out our BPMA awards & accolades.