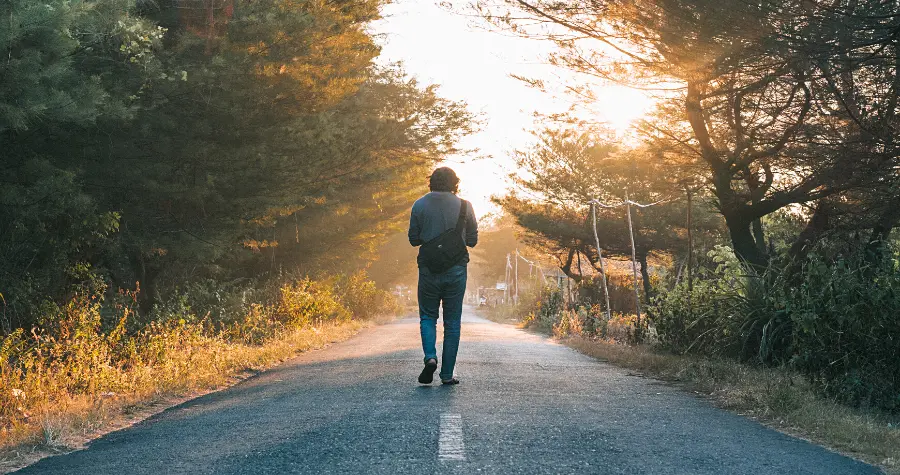 Want the secret for figuring out what merch will work best for your budget?
Spending your campaign budget on merchandise can be a daunting task. With so many products to choose from, sometimes you can get caught up in the nitty gritty.

Is it better to go with something new? Is it better to stick with what we know? Is it better to go with quantity over quality? This will most likely save money in the long run, right?

Wrong. And it could even harm your brand!

Making sure your promotional merchandise matches your brand's ethos, story and values is pivotal to making sure it goes that extra mile, to make it worth the budget.

Products with a story you can be proud of. Merch with meaning. These are the sorts of products that go the extra mile, and even though they may be more costly on paper, their brand value and impact is priceless.

And everyone loves something that's 'free', right?

If you're ready to check out the very best the world of product media has to offer, why not explore our range of positive-impact products now?
What makes merch go the extra mile?
1. Product longevity
Make sure your product brings value for a lifetime, and not just a moment.

For example, adding dates to your products is a surefire way to reduce their cost-effectiveness. That's because once that date has passed, your items and branding are no longer relevant.

The longevity of your item determines its investment value, as without dates and timestamps, your products can be used for a longer period of time.
With long-lasting promotional products, they'll carry on spreading the word about your brand for months or years after their initial purchase, making them worth their weight in gold!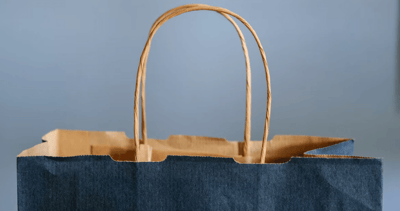 2. Product popularity (not fads!)
Think fidget spinners and phone fans. These may have been great fun (and popular) at the time, but the key to really getting the bang for your buck when it comes to merchandise is investing in products you know will be popular (and useful) for months/years to come.

Fads are a fun way to bring a spark of creative energy to your product media toolkit, but they shouldn't form the basis of it. With 89% of consumers stating that they'd definitely hang onto a promotional product indefinitely if it was of use to them, we'd definitely recommend going for products that are popular in their own right, and not just a fad.
3. Product practicality
We can't stress this point enough. There's no point bringing giveaways or choosing products for a project to elevate your overall goal that aren't practical.

By choosing products specifically tailored for your event/campaign, you'll have more reach and more effective engagement, making the overall cost of the products more worthwhile.


4. Product demographic - universal
You need to know who your audience is to determine what merch they'll benefit from the most.
Carry out some market research and look into what's proved more popular with certain demographics, or check out the latest trends to see if any fit your target audience.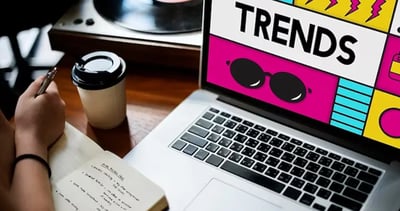 5. Product useability
Nothing beats a product that's actually useful. One that will be relied upon again and again. Sure, they sometimes aren't the most exciting of products, but do you know what's truly exciting? Getting your brand out there and knowing it'll last.
6. Product story
It's all about creating a positive impact with your brand, and we're here to help you dream big. To do more, and to be more, because it's always been more than just merchandise to us. It's about telling a story, your story, through the product media you choose. That's why choosing merchandise that has a groundbreaking, fascinating origin story behind it is the best way to ensure your merch goes that extra mile.
Read more: 9 merchandise money-saving tips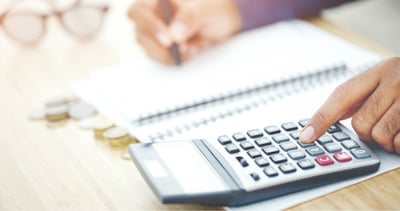 Popular products worth their brand potential
Circular and Co. bottle
We love Circular & Co.! They're a cornish-based bottle company making incredibly stylish, yet practical, water bottles and coffee cups. But, what makes them extra special is that all their water bottles are made from, well, other bottles!

Made from 92% single-use bottles (x14 single-use bottles per bottle), the Circular bottle is all about circular design. It's 100% recyclable at the end of its life, although that most likely won't be until 10+ years of use.

It's also lightweight and leakproof, so it's practical, too!
Read more: Here's why we love Circular & Co.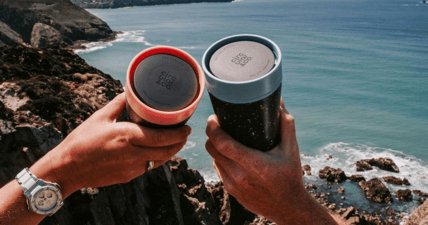 Ocean Bottle
Ocean Bottle are plastic-fighting superheroes removing ocean-bound plastic with every purchase, and we can't get enough of them.

Ocean Bottle aims to end plastic pollution in our oceans. With 22 million kgs of plastic entering our oceans every day, it's estimated that by 2030 the weight of plastic in our oceans will double.

That's why for every Ocean Bottle you purchase, 11.4kg of plastic (the equivalent of 1,000 plastic bottles) will be collected, sorted, and recycled! Meaning they'll no longer end up in our oceans.

Ocean Bottle's 500ml bottle isn't just any bottle, it's "hydration with a heart".
They serve as a constant reminder of your commitment to protecting our ocean. Whether gifting employees, friends of the brand, or VIPs, Ocean Bottles make the ultimate lifetime gift.

Their award-winning flawless design makes it the perfect companion to avoid single-use plastic every day, forever.
Read more: A deep dive into what's new with Ocean Bottle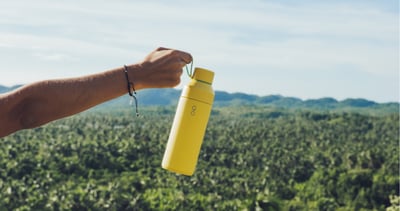 PAL
It's no secret: We love Power a Life! They have an amazing selection of products with a story that matters.

Power a Life (PAL) are all about giving that big brand impact. They're about doing more and being more (just like us!). The PAL range brings solar lighting to African school children with every powerbank purchased from their range.

But it doesn't just stop at powerbanks. PAL also supplies notebooks, bottles and phone stands, the list goes on! And thanks to PAL's Buy One Gift One promise, you can do even more good with every purchase.
Read more: Why we love Power A Life: 10 years on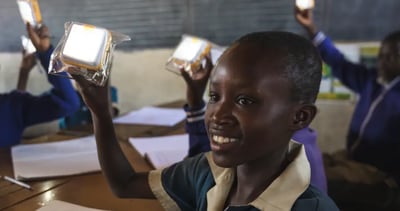 Oxious
We love brands that are not only amazing on paper but have a real impact, too.

Welcome, Oxious! Oxious might be small in business standards, but they're making big changes in the textile industry and for all the right reasons.

'Oxious' comes from combining both the words 'oxygen' and 'consciousness', embodying the core message behind the brand. They make everyday essentials, with sustainability at the core of everything they do. They are conscious of the effects every decision they make has.

Through their products, they want to spread the message that by acting together, they can change the world.
Their Harmony All Seasons cloth can be worn as a beautiful shawl, a throw blanket on the sofa, or as a luxurious (hammam) cloth. This multi-purpose Harmony is a soft and stylish fabric. The cloth is handmade by women in Oxious' workshop and consists of recycled textiles, combined with soft unbleached cotton. The name 'Harmony' symbolises the harmony between (wo)man and nature.
Read more: Here's why we love Oxious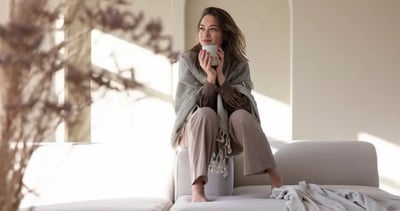 Iqoniq
Isn't it time to wear clothing you can believe in? Clothing with a story, one you're proud of?
We love that the clothing industry is changing for the better, with clothing becoming more honest than ever.

Clothing that's traceable, that you can trust. Clothing that makes you want to roll up your sleeves and share how proud you are about the shirt on your back.

We love clothing with a feel-good story. Now, thanks to Iqoniq, we can share that story with you! This new range is all about backing up claims with hard and fast facts, ones that are easily accessible to all. Iqoniq is all about providing you with the confidence to know exactly what your t-shirt is made from, where it's come from, and the environmental impact your garment has had (at every stage of its life!).

It's about sharing your product's story, so you can be comfortable in what you're wearing, and trusting what you're sharing with others is 100% true, with no hidden surprises.
Read more: Isn't it time clothing was honest? Introducing Iqoniq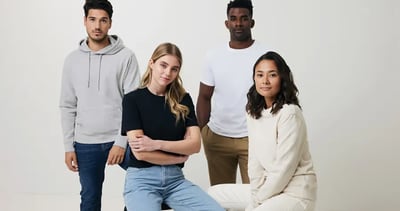 Tranquil Plants
Ever wondered if you could do more with your promotional plants? Well, now you can with Tranquil Plants!

One of the best suppliers of bonsai-style home and garden gifts, they're perfect for making that green brand impact, with a twist.

Tranquil Plants pride themselves on how easy their plants are to care for - which means they can be used for a whole bunch of awesome merchandise campaigns. From gifts to trophies, these luxury leafy friends will give your next campaign the wow factor it deserves.
Read more: Here's why we love Tranquil Plants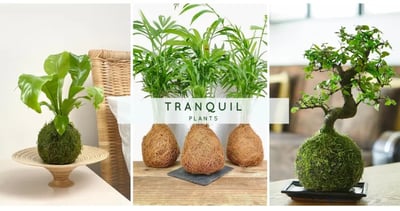 It's all about creating a positive impact with merch. Putting your money where your brand values are will always be worth every single penny.

And that's exactly why we're here - to help you dream big!

To do more, and to be more with your merchandise.
That's why merchandise that does good is always the best choice. Because it allows you to give back. Back to your friends, your family, your planet, your home.

It's time to make each moment monumental!

Interested in finding out more? Check out some of the amazing companies we currently work with below and get your brand involved in creating a real positive impact - now! Alternatively, request a call back from one of our Merchandise Consultants by filling in the form below.