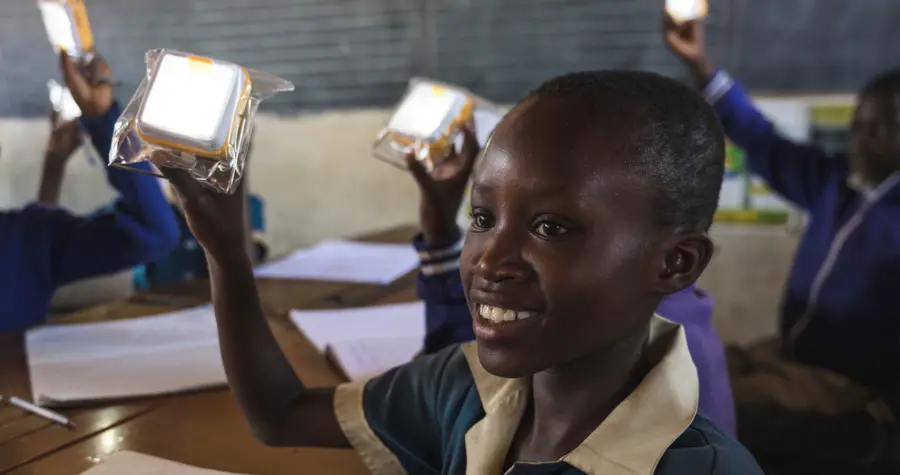 It's no secret: we love Power a Life!
They have an amazing selection of products with a story that matters.
Power a Life (PAL) are all about giving that big brand impact.
They're about doing more and being more (just like us!)
They sell a lovely range of brandable merchandise for every budget and each product has its own story of good to tell.
That's because each of their products gifts incredible life-changing experiences to children in developing countries with every single purchase.
That's why, on their 10th anniversary (happy birthday, guys!) we wanted to catch up with Jeremie at Power a Life to see how they'll be celebrating and what their highlight reel for the last 10 amazing years looks like.

If you're looking for a whole range of products with a positive impact, we work with lots of amazing social enterprises. If you're looking to make a BIG difference with your merch, you can download your very own FREE brochure now.
PAL products
The Power a Life (PAL) range brings solar lighting to African school children with every powerbank purchased from their PAL range.
But it doesn't just stop at powerbanks.
PAL also supplies notebooks, bottles and phone stands, the list goes on!
And thanks to PAL's Buy One Gift One promise, you can do even more good with every purchase.
Read more: Your hybrid working routine with Power a Life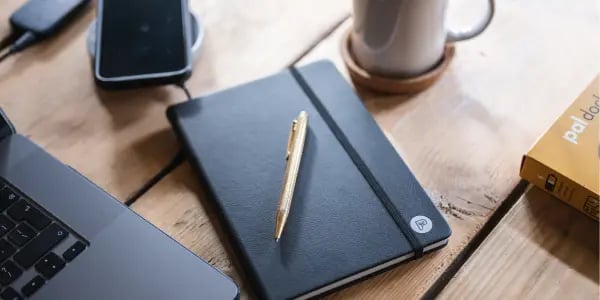 An interview with PAL: 10 years on
We spoke to Jeremie at Power a Life all about what it's like to celebrate 10 years doing good and what plans they have for the future.
1. Congrats on 10 years! How do you feel? Are you doing anything to celebrate?
"We can't believe that we're 10 years old this year! It sure makes us feel old. We've been doing this for what feels like a lifetime. To celebrate the occasion, we're planning on heading out to Zimbabwe over the summer as we'd love to deliver the impact firsthand that we've accumulated over the last few months. It'll be a great way to celebrate 10 years!"
2. What's been your favourite memory so far over the last 10 years?
"Now, there's a lot to choose from, but I think the one that stands out for me is getting our first Impact report from our charity partners in Zimbabwe.

In the early days of Power a Life, we knew we were creating a life-changing impact for children who received solar lights thanks to our power banks, but we hadn't proved it yet. So creating our Impact Measurement project with our charity partner in Zimbabwe was the first step in quantifying the impact that we thought we were creating.

And the results that we got back were nothing short of astounding!

We were able to prove that every child who received a solar light in every year group, in every class test they sat, saw improvements in their class tests. So this for sure has to be the highlight memory over the last 10 years."
3. How different is the vision you had when you started?
"Well, safe to say, completely different! When we first headed out to Senegal to engage with off-grid communities, we went with a participatory design approach. This means we went with no preconceived ideas.

It was down to working in collaboration with our partnered villagers that we came up with the solutions to the challenges they were facing in their daily lives. Proposals ranged from irrigation projects, livestock projects, and refrigeration of vaccines, all the way through to providing high-quality sources of renewable energy in the home.

And that's where the idea for Power a Life came from. We would sell high-quality power banks, and with every power bank sold, we would then gift a free solar light to a child in a developing country. So where we started and where we've ended up is very different! But that's because doing good has always been at the heart of Power a Life."
4. If you could summarise PAL in 3 words, what would they be?
"I think they would be impactful, useful, and empowering. All of our products are genuinely useful and they create life-changing impact for the kids who receive the gifts."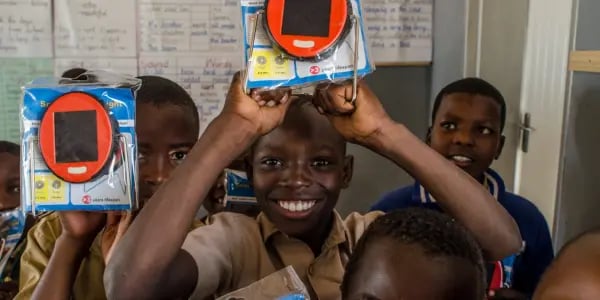 5. What's a PAL product you couldn't live without?
"This is so tough for me to answer! Both my kids use our water bottles with their names engraved on them for school. I use my Power a Life notepads on a daily basis.

But, that one product that I think really does stand out is our big PAL charger.

It charges your phone as fast as a wall-charging brick would do. It charges my large iPhone at least two or three times without needing to be recharged. It's super dependable and holds its charge for many months. And when I'm out and about, at meetings or creating content, it's the go-to product. I can't leave the house without it now!"
6. What makes PAL products stand out?
"Really, it has to be our Impact. So all the products create an impact for kids. Our powered products, gifts, solar lights, and every notepad sold is a notepad gifted to a child. It's all part of our ethos: buy one, gift one. And we've got our drink range, where every time we sell a cumulative total of 400 mugs and/or bottles, we're able to install a clean water standpipe in one of our partner schools."
7. Do you have plans to add any new products to the range?
"Yes, always! We want to bring a new wireless charger to market, which proved quite popular last year, and we're going to try and flesh out our drinkware range. We want to do different styles, volumes, and finishes. Exciting!"
8. What impact has Fluid made since joining forces with PAL?
"The difference is truly game-changing. Working with Fluid has opened some very large doors with global corporates, which is just great. We're very proud to include some globally recognized companies among our supporters, and this simply wouldn't have been possible without the help and support from Fluid. And we're extremely grateful to be delivering more life-changing impact for children in developing countries as a result."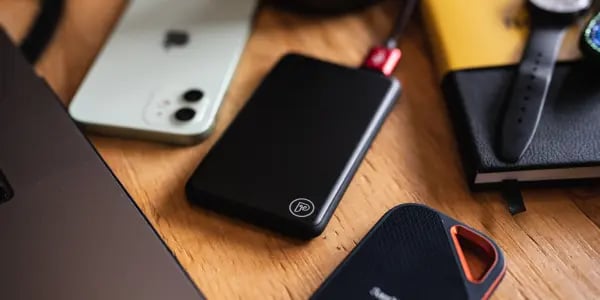 9. Can you tell us more about your drinkware with impact initiative?
"I'd love to.

So we currently do our drinkware in two styles, a bottle and a mug. Both are stainless steel vacuum, so keep cold drinks cold and hot drinks hot. But what's really, really cool with our drinkware is that every time we sell a cumulative total of 400 pieces, we're able to dig a standpipe clean water in one of our partnered schools in Zimbabwe.

Women in Africa spend on average around 40 billion hours a year walking for water, and children are not exempt from this chore. Millions of children take time out of school to collect water for their families, and this water is often not safe to drink.

We think providing access (particularly for young girls) to clean water at school will create a massive impact and increase the number of hours they have to study."
10. What's next for PAL?
"We want to further expand our drinkware. We want to reach as many potential customers as we can, and we're trying to deliver around 5,000 solar lights to kids this year. We want to dig five water wells by Christmas, and we're to gift around 2,000 notepads to children in our partnered school. So we've got big plans this year!"
Everyone needs a PAL
Power a Life is ready and waiting to make a difference, but they can only do that with YOUR help.

Check out our favourite products with a positive impact to start your journey to making a difference, or get in touch for your free consultation with one of our Merchandise Consultants to discuss Power a Life further.