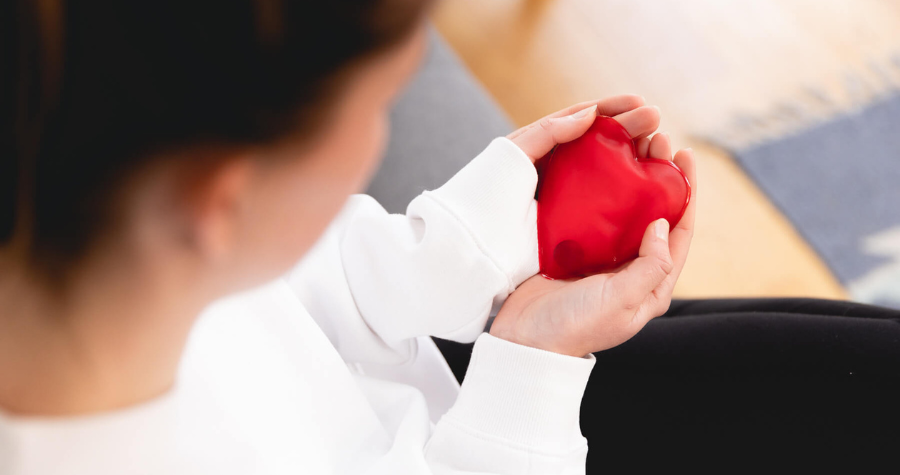 Stay warm and enjoy all the cosiness of winter, whilst still being kind to our planet.
When it comes to staying cosy over the winter months, turning the heating on becomes second nature. A frosty room is instantly transformed with a simple click of a dial.
Yet, with soaring energy prices and a warming planet, turning the heating up isn't always an option. However, there are other ways you can stay toasty.
Here are our four top tips for staying cosy this winter, whilst being environmentally conscious.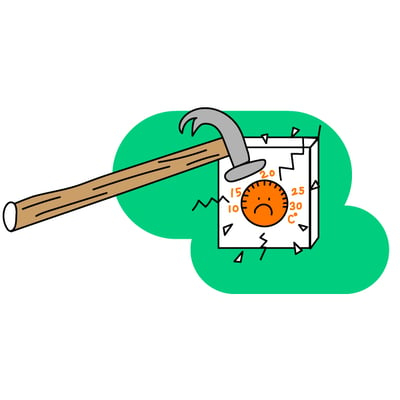 Break-up with Your Thermostat
During the winter, it's estimated that 2.7 million households have their thermostat set at 25℃ or more, which is hotter than Tenerife! The ideal temperature to keep our thermostats at is below 20℃. This ensures you stay toasty, keep costs to a minimum and is a little kinder to our planet.
Also, did you know that by turning your thermostat down by just 1℃, you could save a whopping £80 a year on average!
And, why not change your settings so that your heating comes on a little later in the morning? With lots of us working from home again, you could save a little extra here. If you're worried that you'll still be cold if you turn your thermostat down, don't be! There are so many other alternative ways you can keep warm.
For example, that hot water bottle you've got stashed in the back of your wardrobe is perfect for keeping you snug, without wasting any heat. They also make amazing gifts for businesses whose teams are having to work from home during the winter months.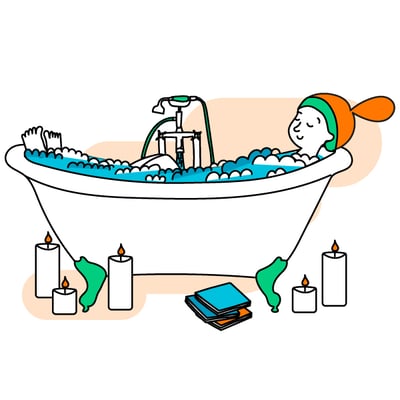 Embrace a Hygge Lifestyle
Hygge is all about getting cosy at home, without harming the environment.
It's a Danish term that means finding comfort in the simple things; think the warming glow of your favourite lamp, or the gentle flicker of a new candle on a dark evening. Soft lighting is the key to Hygge cosiness.
But, it can also be enjoyed in other ways. Warm woollen socks and bubble baths, your favourite book and the perfect cup of tea. You could even make your very own cosy at home (or Hygge) gift pack for your customers or employees.
It's about embracing the colder months, and turning them into something magical. I mean, is there anything better than snuggling under a blanket on a cold winter's night?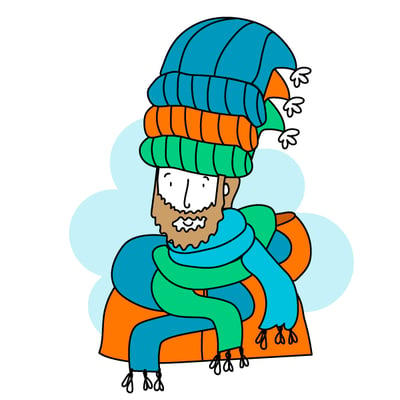 Layers, Layers and More Layers
You've probably grown-up with relatives telling you to put a jumper on before turning the heating up. This is because jumpers and sweaters are great at keeping you warm. They focus on keeping your core insulated. This means that your blood circulates more, keeping you warmer for longer.
No longer will you be chilly working from home. Throw on a jumper and you're ready to glow!
And if you find a jumper isn't enough, throw on a few more layers! A hat works great, even a blanket or two. These multiple layers trap little pockets of air, which act as natural insulation.
You'll be the warmest person on your morning Zoom call.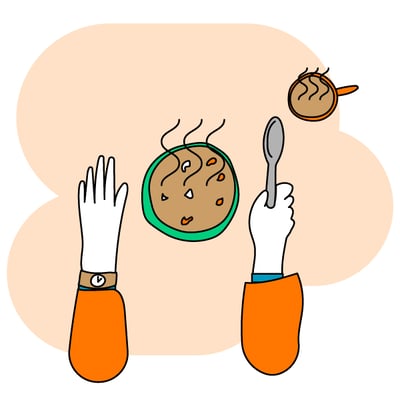 Warm Up Your Daily Routines
There's no greater way to feel instantly warm and cosy than a big, hearty meal. Your family's secret recipe stew: thick and bubbling in a big pot. Or, perhaps a spicy curry? Both can be the perfect antidote to a cold winter's evening.
By changing up the meals you eat depending on the time of year, you'll be able to keep warm whilst helping the planet. Eating seasonally and locally is a great way to make strides towards a sustainable lifestyle.
And if the idea of a seasonal stew doesn't take your fancy, why not enjoy a hot beverage like a spiced winter's tea or a steaming hot chocolate in your favourite mug?
It's not just about changing up your diet this time of year, either. Thinking about how you exercise can be a way of keeping cosy, too. Yoga is perfect! Light some candles, get your favourite yoga mat out and you're ready. Also, it's great for your physical and mental wellbeing.
Stay Cosy at Home This Winter
There are so many ways you can be cosy during the winter months whilst still being conscious of your impact on the environment.
We understand it can be a worrying time of year, with high energy costs and continued uncertainties but if you embrace a few of these ideas rather than turning up your thermostat, you'll be able to enjoy all the cosiness of winter, whilst still being kind to our planet.