Part 1 of Celebrating our 'Anniversatree' - 1 year of planting a tree with every order

Gemma Richards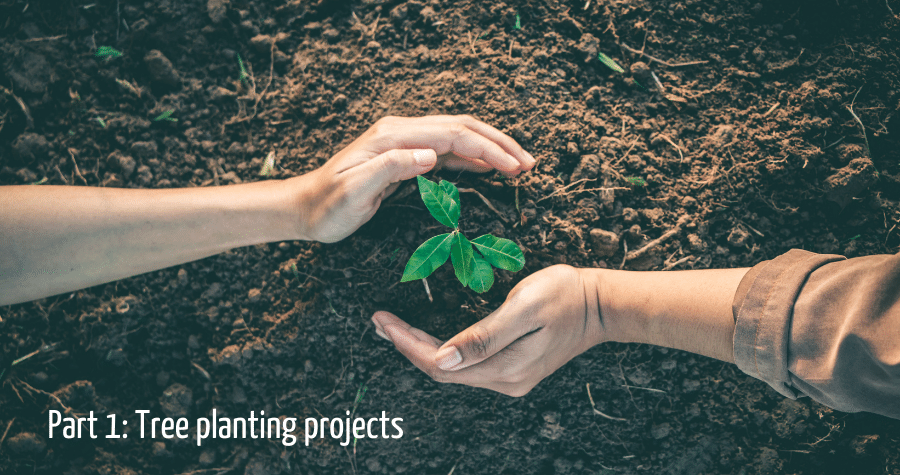 As part of our "anniversatree" (sorry!), we wanted to take a look and examine the impact that we've created in just 1 year! So, how are we getting on?
At Fluid, we think beyond profit to make a difference to our people and our planet and as a B Corp, we promise to be responsible. We launched a Tree with every order in August last year, this goes alongside our commitment to be carbon Net-Zero by 2030. We teamed up with Ecologi to further reduce our impact on our environment.
We know that planting trees alone is not enough, as the carbon emissions they will sequester will happen in the future, so for any reporting on offsetting a carbon footprint, we only use certified offsets from our other projects (such as renewable energy).
We have, so far, planted 42,538 real trees in our Fluid forest!
Let's take a look at just some of the projects that we're supporting to plant these trees in our forest...
27,104 trees - Mangrove planting in Madagascar
Madagascar is an island country in the Indian Ocean, approximately 400 kilometres off the coast of East Africa. It is the world's second-largest island country, after Indonesia, and the island of Madagascar itself is the fourth largest island in the world. The country is considered a biodiversity hotspot, and over 90% of its wildlife is found nowhere else on Earth. In recent years, vast areas of Madagascar's original forests have been destroyed, displacing entire animal species and diminishing local people's ability to farm and live on the land. Entire mangrove estuaries are also gone, leaving the bare earth to wash away into the sea. These mangrove forests are not only crucial carbon sinks, they also provide habitats for a wide range of marine species that live in the shallows, and provide vital coastal protection from floods and storms.
Our projects in Madagascar are run by Eden Reforestation Projects ('Eden') – a 501(c)(3) non-profit whose mission is to provide fair-wage employment to impoverished villagers as agents of global forest restoration. Mangroves are small, coastal tree species that occur worldwide in the tropics and subtropics, and are particularly proficient at absorbing carbon and storing it in their extensive root systems underground. Carbon stored in mangrove forests is considered blue carbon because it is stored on the coast. In addition to their excellent carbon sequestration abilities, mangroves provide excellent flood and storm protection to the coastal area itself. Ecologi's community has supported mangrove planting in this part of Madagascar ever since our founding in 2019, and estimate that during the full project period the community will have funded the planting of 13 million mangrove trees here.
5,606 trees - Forest restoration in Kenya
Kenya is a large country in East Africa, situated between Lake Victoria to the West and the Indian Ocean to the East. Its capital, Nairobi, is a large regional commercial hub, and its economy is heavily reliant on two particular sectors as sources of external revenue: agriculture and tourism. Food security and poverty have been key development challenges in Kenya, with some sources finding that around 36% of the Kenyan population live below the poverty line. Deforestation which has taken place in this region particularly since the 1970s – to support agriculture, charcoal production and livestock – has caused widespread degradation of the land, and when combined with recent droughts in the region, has caused severe hydrological damage throughout local watersheds.
Our projects in Kenya are run by Eden Reforestation Projects. Over the large area of the site and the 7-year project period, it is estimated that around 14.25 million Afromontane trees will be planted across the Kass FM planting site, thanks to the support of the Ecologi community. Restoring forests will support local biodiversity – providing shelter, shade and food for many species. Planting native trees allow areas to naturally regenerate, encouraging plants and animals to return to areas where they used to live.
1,069 trees - Planting forest gardens in Uganda
Uganda is a landlocked country in East Africa, on the shores of Lake Victoria. It has a population of over 45 million, over 20% of whom live in the vicinity of the capital, Kampala. The population of Uganda has exploded from around 5 million in 1950 and remains relatively very young – with just under 70% of the population under the age of 25. The area surrounding Mount Elgon in the Eastern part of the country is heavily degraded due to deforestation and over-cultivation. The relatively high population in the area puts a strain on the land, leaving it almost bare, due to degradation from animal grazing, tree-cutting for fuel wood, and heavy monocropping of specific crops like bananas and coffee. The degraded land has also led to deadly landslides in the area which pose an acute safety risk to the nearby populations.
This project is run by Trees For The Future, a registered 501(c)(3) nonprofit organisation in the United States. Trees For The Future identify farming families in areas with severely degraded land and use their tried-and-tested 'Forest Garden' programme to support the farmers in establishing a protective natural barrier around their Forest Garden. Over the 4-year programme, the farmers learn to diversify their Forest Garden with vegetables and fruit trees to support the families nutritionally and financially. This methodology helps farmers to learn about conservation, earn more income through selling their fruits and vegetables, and also grow fond and proud of the Forest Garden they have created.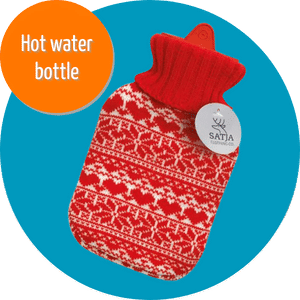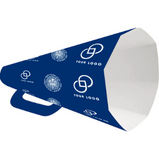 ...and that's not all!
As we mentioned we know that tree planting alone is not enough, so we're also supporting carbon reduction projects to help us offset carbon right now. We will take a deeper dive into some of these projects on our next blog post, check it out below...