In our upcoming Fluid Friend Stories, we'll be celebrating those who support and provide us with the products that make Fluid.
We like to think of our suppliers as friends, we want to build mutually valuable relationships that will bring both commercial success and positive industry change.
Today we are talking to midocean, which creates brand awareness​ by creating personalised gifts​ in the most cost-effective, fastest, and sustainable way.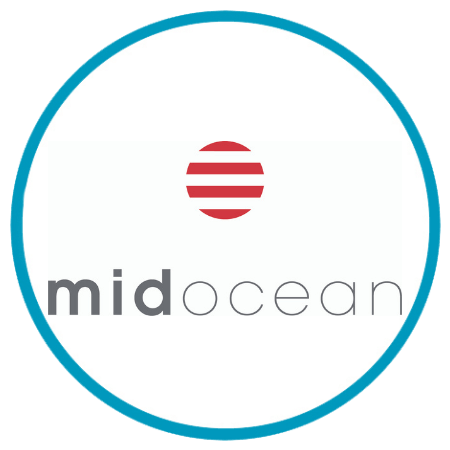 Tell us more about you and what you do?
midocean has been trading for over 50 years and was formed back in 2000 when the 3 companies KCF, ITD, and Arco came together. Our Netherlands HQ is where our sales team for the UK and Ireland, Nordic, export, and Benelux countries are based. Our impressive print facility and warehouse are located in Ruda Slaska in Poland where we print over 1000 orders per day.
Have a look at our printing facility's 2D screen video to see us in action!
What are you doing to make a positive impact on our industry?
In recent years, midocean has been focusing on the compliance of our products, not only in terms of the item itself but also where it has been manufactured. We also follow a road map for product safety:
Product Preselection
Sample Evaluation
Risk assessment (Quality alignment)
Pre-production sample
Sample evaluation
PASS: Start production
Production sample: final testing
PASS: Approve shipment
Inbound random inspections
Stock released for sale
Social compliance is another important factor for us. We have been an Amfori member for many years, and the majority of our suppliers have now been audited. This is an ongoing process and an important action that we undertake, as many of our suppliers are located in the Far East, a so-called risk country in working conditions. Our print facility in Poland has also been audited by Amfori and has a SMETA four-pillar audit, it was also independently audited by Coca-Cola and in all tests received the highest possible audit results.

What products are on your hotlist at the moment?
Anything with a sustainable angle to it. Our Sustainable choice collection can be found on the Fluid site alongside our fantastic Growtree™ Collection.
Apparently, summer is just around the corner! Our textile collection features Sol's brand of clothing. Other consistently best-selling items are bags, notebooks, pens, wireless charging items and power banks, drinkware, writing instruments, and tech items, many of which we can provide in environmentally friendly materials.
Tell us about your relationship with Fluid?
We have noticed a distinct improvement in our business relationship with the Fluid family. We are very pleased to be one of their preferred suppliers having attended numerous exhibitions with them and their annual company conferences. We see their aims and goals as similar in many ways to our own. I believe we have a strong working relationship and the comments I regularly receive from my team in the Netherlands are what a nice company the Fluid team is to work with.