Gifting got you stressed? We've got a solution you're going to LOVE

Natasha Ithildin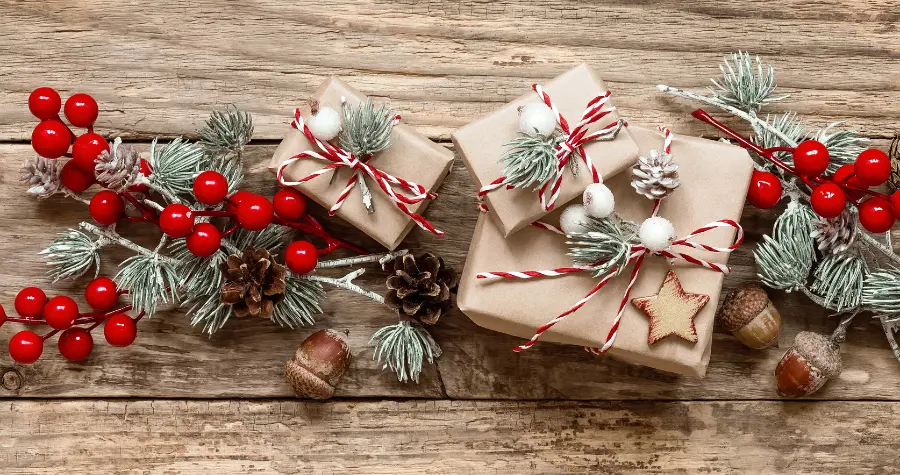 Gifting can be stressful. From the pressure of choosing the perfect present to finding something that'll be used AND loved.
This puts the spotlight on you to pull it out of the bag (quite literally) every year. But, we've got a secret bit of gifting magic up our sleeves that's sure to make your festive season a whole lot easier.
Our simple solution? Gift boxes. And we think you're going to love them.
From festive collections, welcoming new starters or saying thanks to your team, there really isn't a moment when a personalised box full of unique gifts doesn't fit a campaign. With clients like Reachdesk and Booking.com already experiencing the benefits, why not check them out for yourself?
11 reasons why we think you'll love our ready-made gift boxes
1) They're easy
You no longer have to spend ages searching for all the perfect products, we'll do it all for you. We'll ensure the items inside match your brief and brand values, creating that big impact you want from a successful gifting campaign.
2) They save time
With hundreds of customisable gift box options to choose from, we'll do the leg work at seeing what we feel works best for your campaign and brand. Within 24-48 hours, we'll have a few amazing suggestions and visuals over to you, making the process more streamlined and quicker than handling the gifts yourself.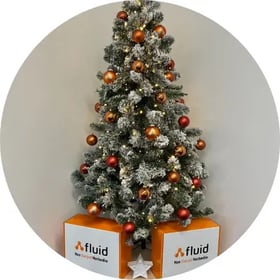 3) They're eco-friendly
The very nature of a gift box makes them eco-friendly. With one box containing 2 or 3 different items, you'll only have to worry about one set of shipping. No more multiple deliveries. No more wasted packaging. Just one box.
4) They'll save you money
No more shopping around and pushing deadlines to their breaking point. We'll do all that and more for you. We'll ensure you've got the best possible price point for the branding and products, without skimping on quality.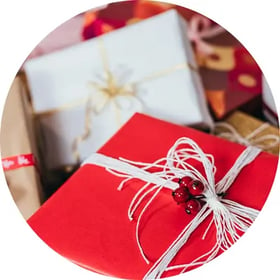 5) You can customize them
If you're looking for gifts for your boss as well as the new intern, but don't want the hassle of sourcing two completely different items, don't worry! You can completely customise your gift box. This means you can have a select few with more premium gifts, and others that just have a few firm favourites.
6) They look amazing
Having a succinct branding style that incorporates all the items in your box (as well as the box) makes your gift experience stand out as high-end luxury. Check out a gift box we created below for one of our campaigns:
7) Personalisation is key
Our gift boxes allow you the flexibility to have that little extra touch, that little extra gifting flare, whatever that means to you. Be it a complementary chocolate bar or your own printed brochure. We love the idea of adding a handwritten note, especially during the festive season. Studies show that the addition of a handwritten note increases the response rate to 69% (compared to 34%). So go on, get your favourite pen out and start scribbling.
8) Luxury gift selection
With over 400 premium gifts, exclusive brands and firm favourites to choose from, we're bound to find the perfect combination of gifts for your campaign. Our favourites include these deluxe fragrance sticks or this super soft blanket. Want more suggestions? Speak to your merchandise consultant now to find out their favourites.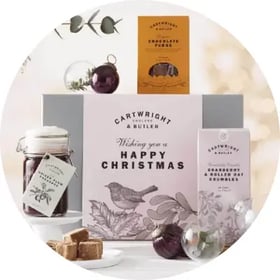 9) No stress packing and delivery
The cherry on top when it comes to our gift boxes: you don't have to worry about any of the logistics. We've removed the need for any last-minute panics. We'll organise the packing, the shipping and the delivery of all your boxes. Whether you want them delivered in bulk to your office, or individual addresses, you don't have to worry as we'll do it all.
10) Not just for Christmas
Our gift boxes make the perfect Christmas gift, but they also make overall year gifts, too. We love the idea of a gift box to help you get cosy at home over winter, or how about a cooking-at-home theme? Popular at the moment are onboarding packs for all your new starters, and gift boxes for hybrid workers.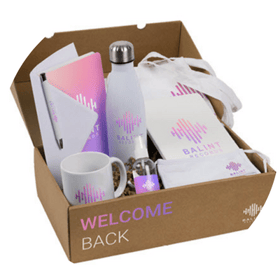 11) They have a BIG impact
When a branded gift box lands on your desk, you can't help but be impressed. It's subtle, but the beauty of amazing branding is that it elevates your gift to a whole new level.
Sounds too good to be true? Check out the below video to see for yourself:
Get your gifting on
So, what are you waiting for? Make your festive gift campaign soar to new levels with our amazing selection of personal, thoughtful and unique gift box sets that your recipients are bound to love. Also, we love giving gifts so much, we'd even say they could save your brand.
If you'd like to discuss our festive gift boxing more, or if you'd like to brainstorm your gifting potential, then fill in the form here and a merchandise consultant will be in touch as quickly as you can say 'b-o-x'.