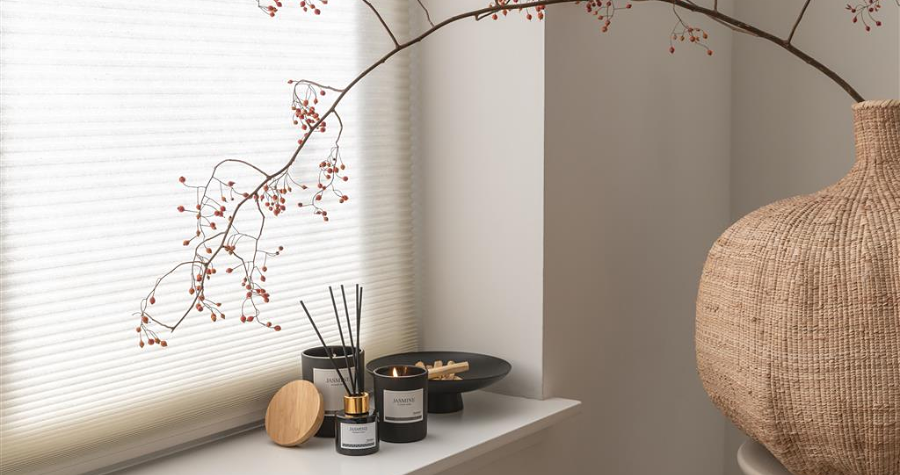 Ocean Bottle are plastic-fighting superheroes removing ocean-bound plastic with every purchase, and we can't get enough of them.
So far this year, thanks to Ocean Bottle, we've stopped 140,634kgs of plastic from entering our oceans, and we couldn't have done it without your help! Through your purchase of every Ocean Bottle, you're helping to save not only our planet but our oceans, too, for future generations.
In a nutshell, that's exactly why we love Ocean Bottle; they're doing big things with a small bottle.
Who
are Ocean Bottle?
Ocean Bottle aims to end plastic pollution in our oceans. With 22 million kgs of plastic entering our oceans every day, it's estimated that by 2030 the weight of plastic in our oceans will double. That's why for every Ocean Bottle you purchase, 11.4kg of plastic (the equivalent of 1,000 plastic bottles) will be collected, sorted, and recycled! Meaning they'll no longer end up in our oceans.
What's Ocean Bottle's mission
Ocean Bottle's mission is to ensure their bottle is the only bottle you'll ever need, ever.
Their goal is to collect 7 billion bottles by 2025, and they're well on their way to achieving this. Recently, they reached a massive milestone of collecting 7 million kgs of ocean-bound plastic which is the equivalent of 636 million plastic bottles - amazing work, Ocean Bottle!
Ocean Bottle are making BIG waves in the fight against plastic pollution.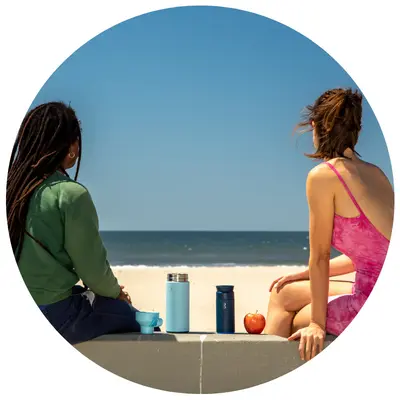 How does Ocean Bottle work?
Ocean Bottle started with a group of individuals, from a wide variety of different backgrounds and places, who loved the ocean and shared one common goal: wanting to preserve it.
They created a system where, through local coastal communities, plastic in rivers and coastal waterways could be collected before it entered the ocean.
These collectors then exchange the plastic for money and get access to social resources such as healthcare, education, and financial security.
Buy 1, collect 1,000
So, every time you purchase just one ocean bottle, it funds the collection of plastic equivalent to x 1,000 bottles.
Now, the Ocean Bottle community spans 88 different countries. They're empowered, and it's only the beginning!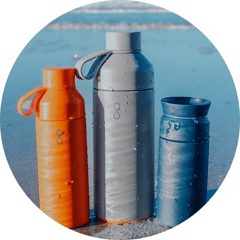 The one and only Ocean Bottle 500ml
"For Planet Friendly credentials, it doesn't get much better than this bottle," according to the Telegraph - high praise indeed! From collecting 11.4kgs of plastic with every purchase to helping to improve social mobility all over the world, Ocean Bottle's 500ml bottle isn't just any bottle, it's "hydration with a heart".
They serve as a constant reminder of your commitment to protecting our ocean. Whether gifting employees, friends of the brand, or VIPs, Ocean Bottles make the ultimate lifetime gift.
And they're not just doing good, they are good, too. Ocean Bottle's award-winning flawless design makes it the perfect companion to avoid single-use plastic every day, forever.
Easy Care
It's dishwasher-proof, so it's super easy to keep clean between adventures. It also has a dual opening for easy filling, drinking, and cleaning.
Take it anywhere
It's leakproof, so you can throw it in a rucksack or attach it to your bike; your drink's going nowhere. It keeps your hot liquids hot and your cold, cold, maintaining the integrity of your favourite beverage for longer.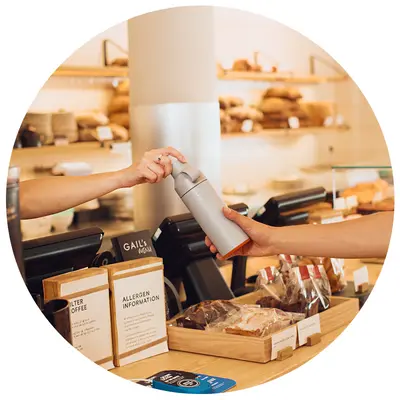 Perfect for sharing
Don't let your friends or pets go thirsty, either! The lid double-ups as a cup, so you can share the tea wherever you are.
11 reasons why we love Ocean Bottle
If we hadn't already said enough, we love Ocean Bottle. Here are 11 reasons why we just can't get enough of them.
1. They took part in Cop27
Cop27 is the largest annual gathering on how to tackle the climate crisis, and Ocean Bottle were there at the beginning of the month to represent their mission of preventing plastic pollution. Head on over to Ocean Bottle's Instagram for more information.
2. They're educating companies
They've recently launched a new campaign where through their OceanSubs program, they aim to engage and educate companies on their own sustainability and give them tips on how they can do better.
3. They rebranded #BYOB to mean something more
Reminiscent of house parties and social gatherings, Ocean Bottle have redefined the term #BYOB to mean something more, about joining a people-powered ocean preservation community.
4. They're making a BIG difference
Last year alone, they collected 3.8 times as much ocean-bound plastic as they did in 2020, hitting their 2021 target of collecting the equivalent weight in plastic as 300,000,000 plastic bottles. This is enough plastic to do 1.56 laps around Earth! We can't wait to hear about their 2022 round-up early next year.
5. Making a difference socially as well as environmentally
They're not just making a difference in plastic pollution, but Ocean Bottle are also making a difference socially, too. In 2021, they continued to build their relationship with Plastic Banks, which works with vulnerable coastal communities around the world. And in 2022, Ocean Bottle partnered with rePurpose and Plastics for Change. rePurpose guarantees pay security for collectors and their families, and Plastics for Change protects collectors' well-being and offers them financial guarantees.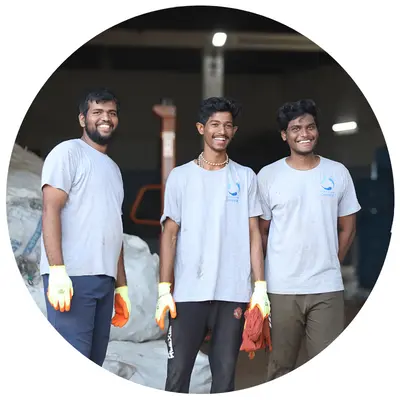 6. Their 'Say No to Novelty' speaks to us
They're not only preventing plastic pollution, but they're also calling out all the pointless gifts sent during the festive season. It's about gifting longevity, rather than gimmicks. We love gifts with impact, and here's one we think you'll love.
7. They're forever striving to do better
Having achieved so much already, you'd be forgiven for thinking Ocean Bottle might start taking things easy from now on. But, no! Being green (or, should we say, blue) is at the core of everything they do. This year, they teamed up with Green Element to calculate a life cycle analysis of their 500ml bottle. They're working on calculating the total greenhouse gas emissions caused by x1 bottle over its entire lifetime, and seeing what they can do to improve it.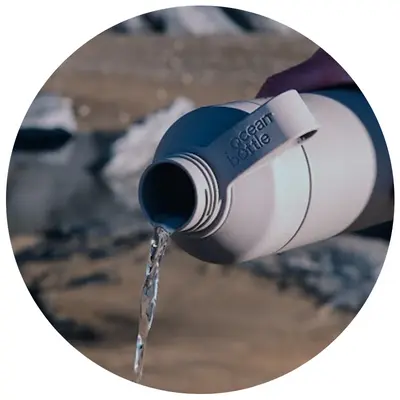 8. They've quadrupled their plastic collection capacity for 2023
This year, they've opened x2 new collection sites in Kenya and India, meaning that they're forecast to at least quadruple their plastic collection capacity next year.
9. You break it, they'll fix it
Ocean Bottle want you to have your bottle for life, so if it breaks, they'll exchange every part of the bottle and recycle the broken parts for you, too.
10. They're circular
Ocean Bottle champion a circular product, from a circular material chain to a circular design. Our linear economy model of take, make, and waste, is outdated, and as a society, we cannot keep creating so much unusable waste. Ocean Bottle have built their whole business to improve the circular lifecycle of plastic.
11. They're more than just a bottle
When you purchase an Ocean Bottle, you're not just buying a bottle. You're funding the fight against ocean plastic pollution. You're giving job security to plastic collectors. You're helping to make a difference, one sip at a time.
You love them as much as we do
This year alone, through Fluid, you've purchased 12,371 Ocean Bottles. That means you've helped to stop the plastic equivalent of 12,371,000 plastic bottles from reaching our ocean.
That's the same as 11 red double-decker buses, or enough to cover 616.8 tennis courts.
That's an outstanding amount, and we can't wait to see what we can achieve next year, together.
If you haven't already, don't forget to check out our favourite 500ml water bottle, or why not browse other products with a positive impact? Fill out the form below and we'd be happy to help!