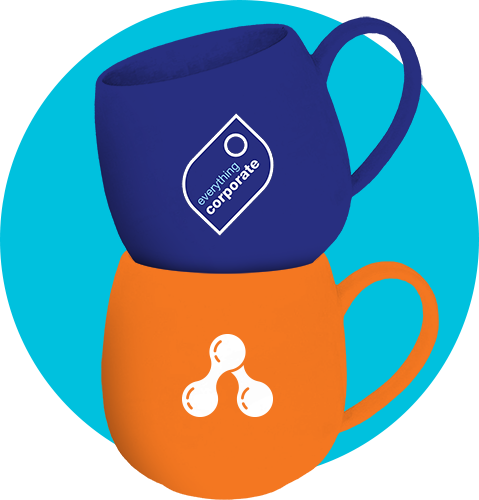 Some exciting news for the branded merchandise industry - as of 1st August 2020, Fluid Branding has acquired Everything Corporate, combining forces to further grow the business and client base.
Everything Corporate owner Martin Seymour has built a successful merchandise business with a wide client base over the last 40 years, and felt the time was right for a change.
"We are delighted to be finally joining the Fluid family and are looking forward to working with their very talented team," he says. "This was originally planned for January but events were overtaken by the COVID-19 global crisis."
Although the global pandemic put a slight delay in proceedings, Martin and his team are geared up and ready for exciting new challenges.
"Fluid is one of the most innovative and successful promotional merchandise companies in Europe, and to be part of this is a really wonderful opportunity," continues Martin.
"At Everything Corporate we have always been extremely fortunate to work with such fantastic loyal clients and are excited to continue building successful relationships with them, as part of Fluid Branding. Finally, huge thanks to our suppliers for all your support over many years - we are looking forward to speaking with you all again soon."
It's great to have the Everything Corporate crew as part of the team here at Fluid, too.
As our MD Miles Lovegrove comments, "Everything Corporate was built around a focus on customer service - the majority of clients have been loyal to the company for many years and this ethos is echoed by Fluid. We're a people company - a company with a conscience - and we're the only branded merchandise company to be a Certified B Corporation. We wholeheartedly welcome Martin into our Fluid family!"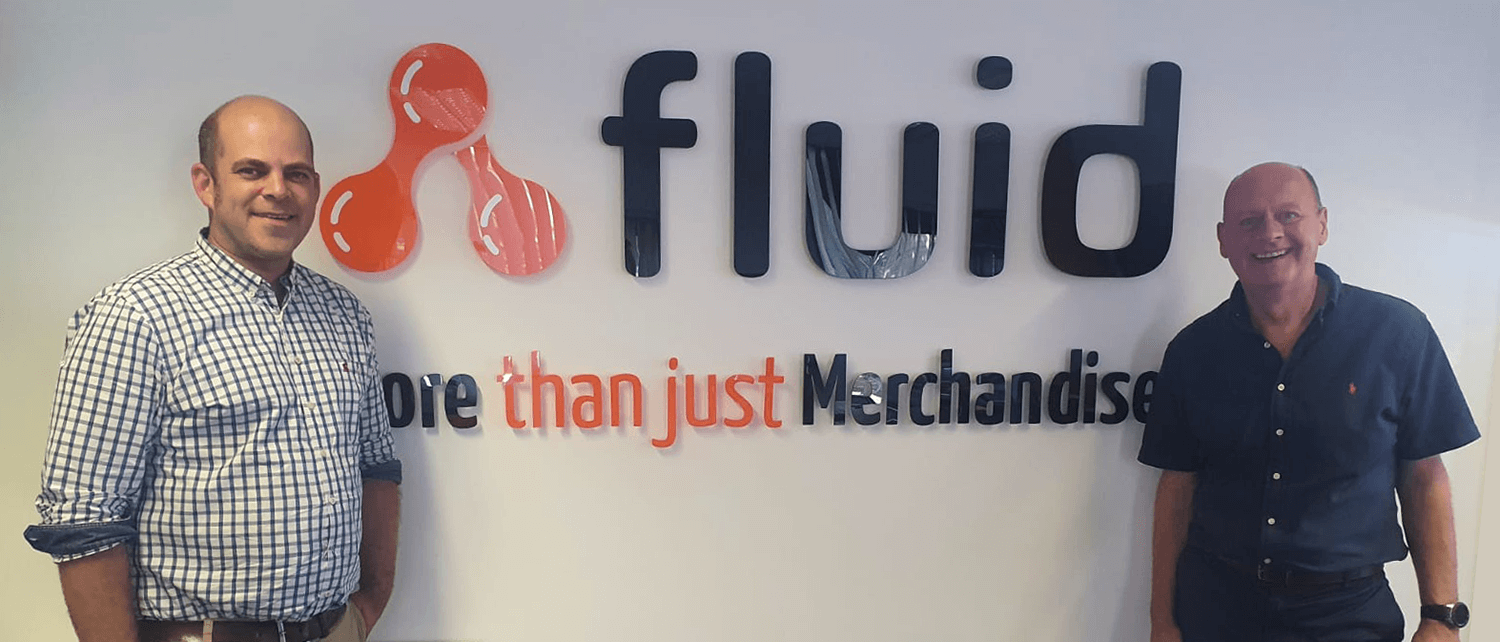 John Walker, Fluid's Commercial Director, welcomes Martin Seymour to Fluid Branding
This move comes as Fluid looks to the future of the branded merchandise industry.
"We're open to further M&A activity as we consolidate and increase our position in the industry," Miles continues. "Providing a framework for talent to grow and shine has been extremely successful for everyone involved, and we look forward to having further conversations."
Martin will be working day to day from Fluid's London office in Camden. Fluid's Commercial Director John Walker, who oversees our London office, commented, "Martin brings with him a wealth of knowledge and experience and we're delighted to welcome him onto the team."
Here's wishing the Everything Corporate team a bright future and much success in their new home as part of the Fluid Family!