Want to know what the Conference is like? Here's a sneak peak! Every year the Fluid team travel from all over Europe and the UK to get together, celeabrate success, learn from each other and hear Matt and Miles' vision for the next twleve months.
This year the Fluid annual conference took place at Centre Parcs Longleat! A fun weekend was in store with woodland lodges, a special Friday evening guest and some swimming fun on the tropical rapids.
Friday PM
All the offices made their way to Centre Parcs at various points during the day! A big thanks go out to those who couldn't make the weekend and covered the phones and systems while the teams were travelling.
With everyone checked in and supplied with goodie bags (thanks suppliers), a welcome snack and instructions from the awesome conference team (John, Eric, Cat, Gemma, Karen, David), there was a chance to catch up, meet new members of the team, speak to our suppliers and await our special guest for the evening.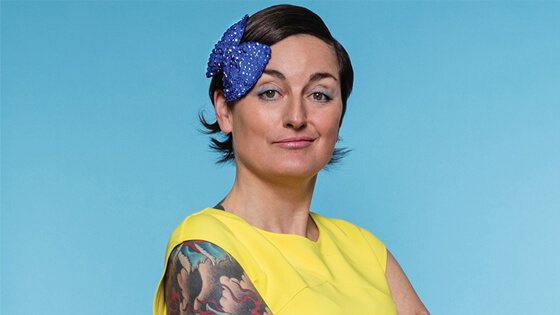 And what a special guest we had! Comedian Zoe Lyons (Mock the Week, Live at the Apollo) provided us with lots of laughs about curvy ball pens and why we need to start selling branded Spanish toilet roll covers.
Saturday Morning
With everyone up bright and early for breakfast, a full day was planned and everyone was excited to see what was in store. After a team ice-breaker of returning the lost shoe to its owner and telling them a joke (continuing the theme from the previous evenings entertainment), the morning began with meeting our key suppliers, in a 'Supplier Roadshow' format, catching up on the latest trends, print methods and products.
We like to think of our suppliers as our friends and we want to build mutually valuable relationships that will bring both commercial success and positive industry change. It's about valuing partnerships over transactional relationships and being successful together. The roadshow helps enforce this and is of great benefit to the team and our suppliers.
The morning rounded with Matt and Miles reviewing the last year. We've been through a lot of changes at Fluid in the last 12 months. We've freshened up the brand and launched a new website. Launched our brand promise and our three pillars of Family, Friends and Futures which guide us in how we do business.
Were also the UK's first promotional merchandise company to become B Corp certifed joining the likes of Body Shop, Innocent Drinks and The Guardian Newspaper in using business as a force for good.
Saturday Afternoon
After some breakout sessions delving further into the last 12 months and creating ideas that our three pillar groups can work on in the next 12 months, it was time for a little bit of free time. Some enjoyed a bit of Segway riding and others enjoyed the 29°c tropical pool and rapids!
Saturday Evening
After a drinks reception, it was into the main hall for dinner and the annual Fluid Awards. It's a chance to celebrate and recognise the hard work of everyone in the team. But awards are about special recognition...and the winners were:
Non-Salesperson of the year - Jess Patton
Salesperson of the year - Cara Williams
Best Newcomer - Ben Tippett
Team of the year - Production Team
Employee of the year - James Stoddern
Top Profit - James Ingleby (Collected by Leeds Sales Director Kyle Scott)
Three Pillars Champion - Vicki Crosby
Special Achievement - Joe Hill
There was also a long service award for Cara from our Bury office who's been with Fluid for 25 years!
The evening ended with a disco and everyone in bed by 12am...(honestly)!
Sunday
Check out day, some went to visit the Lions at Longleat Safari Park, others travelled home and had a sleep on the bus! It was a fantastic weekend for everyone involved, and we're really excited for what the next 12 months will bring!