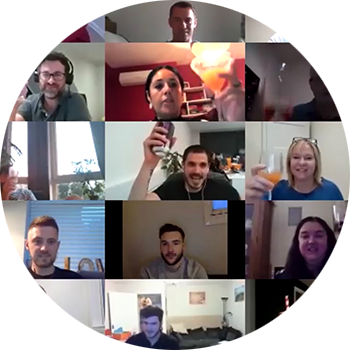 On the 12th February 2020 the promotional merchandise industry came together for the British Promotional Merchandise Association's annual awards dinner at The Ricoh Arena, Coventry.
This year's awards dinner was hosted by Martin Bayfield, actor, broadcaster and former rugby union player. Members of the team were in attendance and this year we sponsored the award for the "Unsung Hero" of the industry, which was voted on by all BPMA members.
MD Miles said sponsoring this award emphasised our strong relationship with suppliers,
"We thought that sponsoring this category would be a great fit for us. We work very closely with our suppliers and really value these partnerships. Our internal steering group, Fluid friends, are always looking to enrich these relationships and to go beyond simply supplying merchandise, to become a trusted partner offering expert guidance for the best results."
At the awards dinner we hosted our very own Unsung Heroes, these were voted on by the whole team and recognised those in a non-sales role that go above and beyond to support Fluid. Our five Unsung Heroes were, Leah Mcdonald from Xindao, Kyra Lawrence and Alex Davenport from Direct Trade Bags, Hanna Mankonen from Mid Ocean Brands and Jonathan Woodcock from WCM&A.
We were delighted that the winner of the BPMA Unsung Hero award was Leah McDonald from Xindao, we'd like to say a massive well done to Leah and all the other award winners on the night, from all of us at Fluid!