Yearly Round Up 2021 - Fluid Impact Report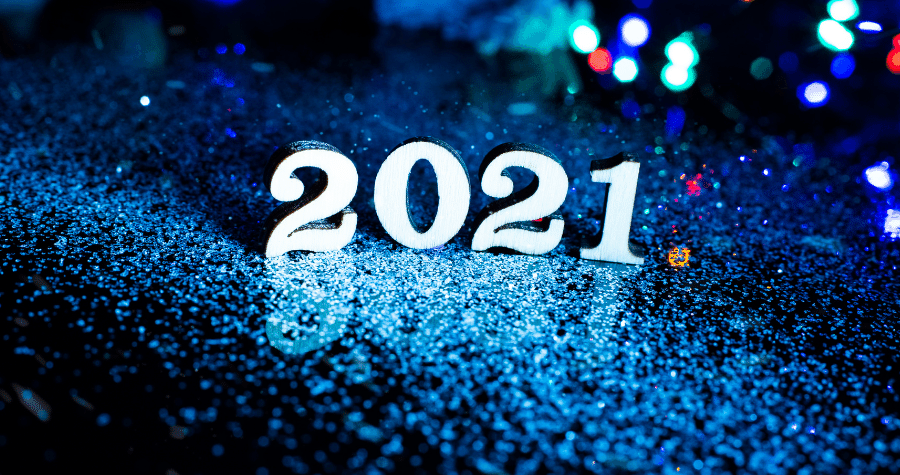 We can't quite believe 2021 is nearly over! After another unsettling year of ups and downs here and there, we wanted to spread some positivity and round up all of the super good stuff our team has been a part of this year...
January: We Joined the UN Global Compact Initiative
We kicked the year off with a pretty big announcement, we joined the United Nation Global Compact initiative at the higher Participant level. The UN Global Compact is a voluntary leadership platform for the development, implementation and disclosure of responsible business practises.
The initiative is a call to companies globally to align their operations and strategies with ten universally accepted principles in the areas of human rights, labour, environment and anti-corruption, and to take action in support of UN goals and issues embodied in the Sustainable Development Goals. Check out what this means for us.
February: We Launched Our Electric Vehicle Lease Scheme
We also launched our Electric Vehicle Lease Scheme for all of our team! Since February, three members of the team have signed up to the scheme and are benefiting from zero tailpipe emissions.
We expect this number to go up further, moving into 2022 with more of the Fluid family getting involved. Here are some further steps we're taking.
March: Our Involvement in B Corp Month
Although we have been a Certified B Corporation since 2019, in March, we got really involved alongside 4000 other businesses with B Corp month. We highlighted the key areas of the movement each week, Workers, Customers, Environment, Community and Governance.
Together these factors are redefining success in business and building a more inclusive and sustainable economy, meeting higher standards of social and environmental performance, transparency and accountability. See the full month's breakdown.
May: We Awarded Our #BrandNewStart Business Grant
Keeping the positive vibes going, in May we awarded Combat2Coffee with our #BrandNewStart business grant! Coming out of lockdown presented its fair share of challenges for businesses across the board. That's why Fluid came up with the BrandNewStart business grant - £10k worth of branded merchandise to help give a vital boost after the past year.
There were over 450 submissions and it was an extremely difficult judging process, with submissions from many very deserving businesses and organisations. Combat2Coffee was chosen as the winner, founded by Nigel Seaman - an armed forces veteran who has first hand experience of the issues his organisation aims to address - Combat2Coffee is a not-for-profit mental health project aimed mainly at armed forces veterans and their families. Using coffee as a vehicle to help veterans and families, their mantra is 'coffee creates conversation'. You can read more about this here.
...and focused on Mental Health Awareness Week
The Fluid family also focused on Mental Health Awareness Week, this year's chosen theme was nature. The team was set a Fluid family 7-day wellbeing challenge.
Throughout the week content was posted surrounding the day's challenge to help us with ideas, and encourage us to step away from our desks to connect with nature. The team were also encouraged to share tips with one another on how they look after their wellbeing.
August: We Launched #ATreeWithEveryOrder
We announced some tree-riffic news in August, we launched our tree planting initiative 'A Tree With Every Order'. We partnered with Ecologi, who responsibly plant trees with Eden Reforestation Projects, ensuring that our tree planting has a positive human impact as well as a positive environmental impact.
They hire and train local people to plant new trees, which are all native species, and their seedling survival rate is 80%. You can discover the full campaign here.
...and planted over 20,000 trees
Since the beginning of August, we have planted over 20,000 trees and saved 513.15 tonnes of CO2e which is also equivalent to one of the following 394 long haul flights, 1,539 metres2 of sea ice saved or 1,273,125 miles driven in a car all contributing towards our journey of becoming Net Zero by 2030! You can read more about this here.
December: Gifting in the Season of Giving
Moving into the season of giving, our chosen Christmas gifts this year came from a wonderful social enterprise called Social Stories Club. Our selected hampers featured a whole host of goodies which really give back, here's just some of the great things we've helped towards…
• 23.33 hours of employment created for people with barriers to employment at the final stage of the supply chain (packing the gift hampers)
• 57% of items purchased were from female-led social ventures
• 29% of items purchased were from family-led social ventures
• Funded education for children in tea-growing regions with a focus on education for girls
• Supported a business which is co-owned by cocoa farmers that produce the cocoa for the chocolate bars in the gift hampers
• Supported coffee farmers through Fairtrade Premiums, Organic Premiums, and additional Producers' Support
• Used 100% renewable energy to produce the biscuits in the hamper
• Contributed to building schools for children in Africa with a focus on girls
We gifted a total of 200 social impact hampers to our fabulous customers, which were all sent on a carbon neutral delivery.
...and that's not all
If you think we stopped there, you're wrong! Not only have we done all of the above, but throughout the year our Fluid family have raised a whopping total of £11,548 with our match fund scheme for numerous charities and amazing causes.
We always encourage members of the team to get involved with projects they feel passionate about. That's why, as part of our Fluid Futures pillar group, we set up a Charity & Community Events Match Funding Scheme. Check out our full list of donations here.
It is fair to say, it has been a super busy but successful year and we have even BIGGER plans for 2022 so watch this space!