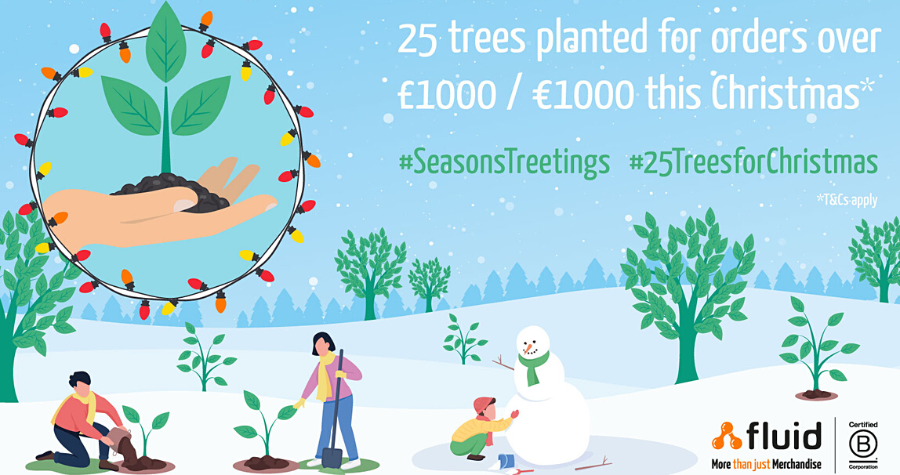 Green Friday is the cooler, greener sibling to Black Friday, and we can't wait to celebrate it.
We love that sustainability is at the top of the list when it comes to consumer must-haves nowadays, with big brands making big changes to be more eco-friendly.
However, there's still more that can be done. With 73% of Gen Z willing to pay more for a sustainable product, with 10% even willing to pay a premium, being eco-friendly now has benefits for brands and the planet. That's why it's time to turn your Black Friday green this November.
What's Green Friday?
Green Friday is an alternative name for the Friday after Thanksgiving (in the US). This year, Green Friday falls on Friday the 25th of November.
Green Friday is about promoting sustainable brands, encouraging more positive shopping habits, making more informed decisions, or not buying anything at all.
And what's great about Green Friday is that it can be anything you want it to be: from shopping eco to enjoying the great outdoors.
It's ultimately about making the Friday after Thanksgiving a positive experience for yourself and the planet.
Green Friday vs. Black Friday
Green Friday and Black Friday are simply two different names for the same day of the year.
One promotes shopping and discounts, and the other promotes sustainability and conscious environmental decision-making. Both are seen as very important days in the shopping calendar, depending on how you like to shop.
Black Friday
Black Friday is always the Friday following Thanksgiving. It's a day of price drops and sales, deals, and money-saving shopping opportunities - perfect timing for the start of the holiday season.
With so many deals offered by brands, customers find themselves making purchases they usually wouldn't, buying far too much, and afterwards struggling to make ends meet.
It's like a massive explosion of buy 1 get 1 free, of buy 3 the cheapest free, and 80% off sales, all in one day.
And even though it may (or may not) be good for your wallet, Black Friday does more harm than good for the planet, and that's something we can't afford to ignore anymore.
This one day of extreme shopping leads to an increase in waste and an increase in carbon emissions, and those excellent discounts might not be as good a deal as you first thought.
That's why we're choosing not to support Black Friday this year (or indeed, ever). Instead, we're choosing to make a positive stance by celebrating Green Friday, and we'll hope you'll join us!
Green Friday
Green Friday, on the other hand, is the complete opposite of Black Friday. Originally called 'Buy Nothing Day' in Canada, this alternative Black Friday tradition has transformed into making more conscious buying decisions, with maybe a few savings here and there.
Green Friday is all about discouraging impulse buying and encouraging a more planet-positive shopping attitude.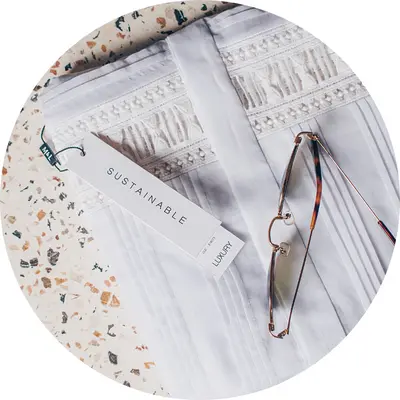 Celebrate Green Friday with us (2022)
To celebrate Green Friday this year (and the start of the festive season) we're launching our #25TreesForChristmas campaign early! From Friday 25th November 2022 (Green Friday) to Friday 23rd December 2022, we'll be planting 25 trees for every one of your orders placed that's over £1,000 / €1,000 excl. VAT.
Green Friday sees brands give back to the environment, and we wanted to be a part of that. The purpose of the day is to reflect on what purchases you're making and why, and to try and make better purchasing decisions that support good causes, and we hope by launching #25TreesForChristmas early, we can help do more good this Green Friday.
How does #25TreesForChristmas work?
We love our Fluid Forest, which has been growing since 2019 thanks to our mission to plant #ATreeWithEveryOrder. Our trees are responsibly planted through Eden Reforestation Projects, and they'll be helping us again with our #25TreesForChristmas campaign.
They're great because they ensure that their reforestation projects have a positive human impact as well as a positive environmental impact. They hire and teach local people to plant new trees, they plant native species and their seedling survival rate is 80%.
Through our partnership with Ecologi, we are helping to reduce carbon pollution, create employment for local families and restore wildlife habitats - all helping us accelerate to a more sustainable future, as well as being a part of our journey to Carbon Net Zero by 2030.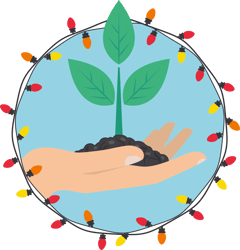 6 ways you can celebrate Green Friday
If you're in the mood to, why not celebrate Green Friday? Here are 6 ways you can celebrate this year.
1) Go outside
Being outside and taking the time to appreciate nature is a great way to celebrate Green Friday without spending any money.
Go for a day trip and explore a new area, or prepare your garden for the cold winter months. We've written about the benefits of getting outside before, and we'll definitely be doing this on Green Friday.
2) Be active
Always wanted to go on that special hike? Or skydive? Why not take the plunge and finally do whatever's been on your bucket list for a while this Green Friday?
3) Spend time with friends and family
With Green Friday falling just before the holiday season, it's the perfect opportunity to hang out with family and friends. How about holding a 'green'-themed event with some snacks from your favourite sustainable brands?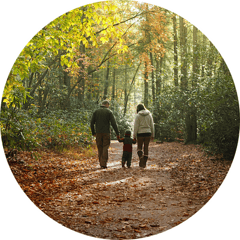 4) Shop at conscious brands only
If you still want to enjoy some Black Friday shopping, consider only purchasing from eco-conscious or B Corp brands only. Check out this list here for an extensive range of brands that are trying to do their best for the planet, or check out the B Corp directory here. Or, if you're looking for some eco-friendly, sustainable promotional merchandise, look no further.

5) Volunteering and donations
The perfect selfless way to celebrate Green Friday. Spend your day volunteering, or even donating all the money you would have spent on Black Friday sales to your favourite charity. It's nearly the season of giving, after all!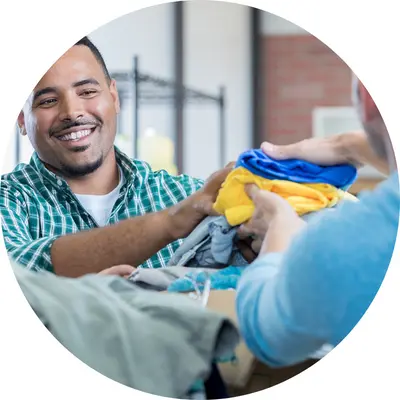 6) Swap with friends

We love a clothes swap. It's a great way to get new staple pieces and declutter your wardrobe without causing any extra waste. You can make an event out of it and properly embrace those Green Friday vibes.
3 brands doing great things this Green Friday
We're not the only ones who are loving QR codes at the moment. Here are some top brand marketing campaigns that have QR codes at the core of their success.
1) IKEA
IKEA loves Green Friday, and this year is no different. They aim to create circular solutions that help make sustainable living a more affordable and accessible choice.
Throughout November, you can get small discounts on selected items, plus you can sell back your old IKEA furniture. It's a win-win!
And side note: We love circular solutions. Find out more about our favourite circular brand Circular and Co. and why we love them so much.
2) Heinz
Heinz is a staple of any kitchen cupboard, and they're a great supporter of Green Friday. This year, they've brought back their 'Beanz for Every Child' campaign, where for every can purchased, another is donated to school children in need of breakfast.
Children can't learn if they're hungry, and Heinz is doing their bit to ensure 2.6 million children are well-fed before school this year.
3) Lucy & Yak
You've probably seen Lucy & Yak dungarees on your Instagram feed at some point in the last few years, and there's no better time to buy a pair than this Green Friday. That's because this year, like every year, Lucy & Yak are donating their profits to the Fior Di Loto Foundation with their #FiorDiLotoFriday campaign. Fior Di Loto is a charity that helps girls in Pushkar, North India, receive an education, and it's also where the brand makes its dungarees.
Go green this Friday
We can't wait to celebrate Green Friday this year thanks to our #25TreesForChristmas campaign, and we hope you'll join us and all things green! Make your money matter more this Green Friday by shopping with brands that do more and are more.
Find out more about our Fluid Forest, plus get in touch if you'd like to discuss what more we can do with your merchandise. We've got ideas just waiting to grow!
#25TreesForChristmas Terms & Conditions
Orders need to be £1,000.00 / €1,000.00 excl. VAT or over. 1 x 25 trees planted per order. No monetary equivalent is available. Valid only on one order. Qualifying order dates Friday 25th November 2022 - Friday 23rd December 2022. Excludes
Client Merch Store
orders. This offer is in addition to the #ATreeWithEveryOrder tree planting.