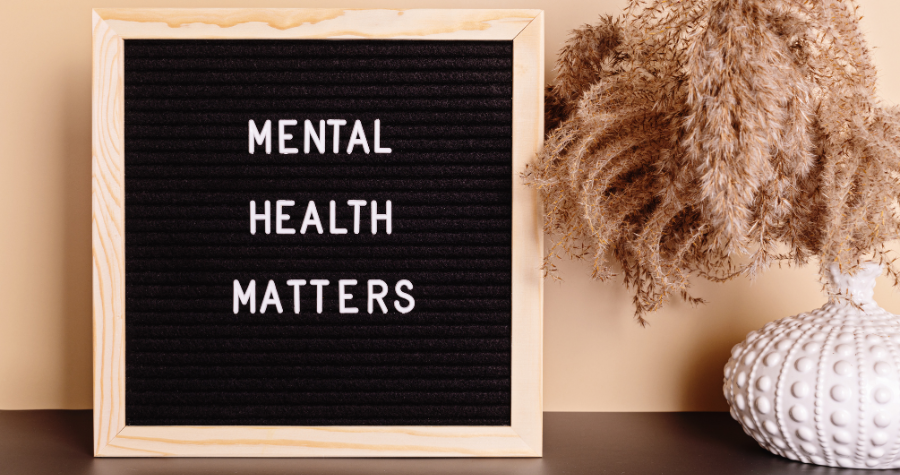 Anxiety. Most of us have experienced it.
Whether we had a big exam coming up or a nail-biting job interview in the morning, we all know what anxiety feels like.

But, do you know how to cope with it when it starts to get out of hand? When you start to feel anxious for no reason? When it starts to take over your everyday?

With over 8 million people suffering from anxiety at any one time, this year's Mental Health Awareness Week theme is all about anxiety, and how to cope with your feelings of anxiety.

That's why we want to help you face your anxiety head-on with an anxiety-busting toolkit, full of amazing products and lifestyle techniques to help you get back in control.

It's time to remove the stigma surrounding mental health.

Whatever you need to bring the sunshine back, we've got you.
What is Mental Health Awareness Week?
Every year, Mental Health Awareness Week (MHAW) is a great opportunity to discuss mental health openly and without embarrassment.

It's a chance to chat with others about any mental health concerns you may have, as well as learn and understand more about these often invisible worries.
When is Mental Health Awareness Week?
Mental Health Awareness Week this year will run from Monday 15th May to Sunday the 21st May 2023.

However, mental health awareness is something that should be focused on all year round, not just for the week!
What is anxiety?
Anxiety isn't like a cold or a broken leg. That's because it can look and feel different for different people; its symptoms are unique for everyone.

When diagnosing your anxiety, symptoms are usually said to be feelings of unease mixed with worry and fear for the future that impacts your ability to live your life.

Sometimes you can pinpoint the cause of these feelings, such as a job interview or an exam. When this happens, these feelings are often considered normal.

But, if you experience it for long periods of time that are out of proportion to the situation, this is considered to be anxiety.

Anxiety can be hard to live with, and as it's experienced differently by everyone, it can be hard to find a treatment that works.

That's why it's so important to try and figure out ways of managing your own form of anxiety.


"Going out of the house is a challenge because I have a fear of panicking and feel that I'm being watched or judged. It's just horrible. I want to get help but I'm afraid of being judged."
What's an anxiety attack?
Anxiety attacks, sometimes known as panic attacks, are when your feelings of anxiety, panic or fear become so intense that you may feel like you're losing control.

The average time of a panic attack is approximately 10 minutes. Some symptoms include feelings of loss of control, hyperventilation, heart palpitations, hot flushes and chills, plus many others.

Many feel like they're having a heart attack when they have an anxiety attack, and that can be really scary!

That's why it's so important for everyone to be aware that anxiety attacks can strike at any time and how to handle them when they do.
You're not alone with anxiety
Anxiety might sound really alarming, and if you have it you may feel lonely sometimes and that you're the only person in the world suffering, however, you're not alone.

Over 8 million people have some form of anxiety disorder in the UK, with an estimated 822,000 workers being affected by work-related stress, depression or anxiety every year.

With so many people suffering in silence, there's never been a greater opportunity to start discussing mental health openly with others and learning to cope with your own feelings of anxiety.


"My teeth would chatter uncontrollably and my whole body would tremble, I'd hyperventilate and cry with panic as the feeling that I was going to fall unconscious was so convincing."
Wear It Green Day
A great visual way to support Mental Health Awareness Week is with Wear It Green Day on Thursday 18th of May. This is a day to shine the green light on all things mental health and bring awareness to those in need. Get as green and crazy as you like!
How to cope with feelings of anxiety
1. Take a breath
When you're feeling anxious, taking a simple breath can be all that it takes to bring you back down and ground you.

A great breathing technique to try is the 4-7-8 method. You breathe in for 4 seconds, hold your breath for 7, and then breathe out for 8.

It's a form of meditation breathing that can take the edge off your anxiety, leading you to gain control again.
2. Challenge your thoughts
Sometimes, looking objectively at your negative thoughts can help remove their power.

Being able to write them down and consider them logically rather than panicking can help wonders when it comes to feelings of anxiety.

We love using our Wellness Journal to track when we feel anxious to try and minimise triggers.
3. Spend time outside
Spending time outside can help ground you and help you cope with feelings of anxiety.

Taking a break and going outdoors can breathe a breath of fresh air into your anxious, intrusive thoughts.

A walk around your garden or a visit to your local park on your lunch break can do wonders for your mental health.

Enjoying a weekend woodland walk has been estimated to save the UK on average £185m a year in mental health costs.
Read more: 12 amazing ways to feel less lonely and improve your mental health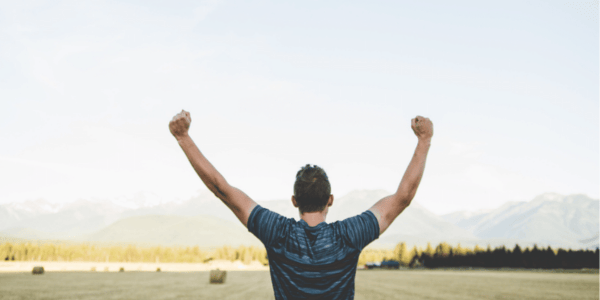 4. Get a good night's sleep
Getting a good night's sleep has been shown to help minimise feelings of anxiety the following day.

Make sure you create the optimum sleeping routine so your body knows it's time for snoozing. Turn off your phone an hour before bed and invest in some relaxing pillow sprays to help carry you off to dreamland.
5. Chat with a trusted friend
A problem shared really is a problem halved, and it's a great way to feel less alone in your feelings if you discuss them with a trusted friend.

With 1 in 10 people having feelings of anxiety in the UK alone, it's more than likely that your friend will have some similar tales to tell.
6. Consider alternative therapies
Yoga, meditation and practising mindfulness may help you cope with your anxiety.
7. Don't be afraid to go to your doctor
That being said, if you're struggling to keep your mental health in check, sometimes going to the doctor and chatting it through with a mental health professional is best.

They'll be able to consider your medical history and give you updates on the latest up-to-date research into anxiety and mental health, and hopefully help you decide on some possible treatment suggestions.
8. Disconnect and reconnect
Being connected 24/7 adds unnecessary stress to our already busy lives.

Taking time to disconnect from social media and reconnect with yourself and others IRL helps your brain take a metaphorical breather from always having to be on - a possible cause of heightened anxiety.
9. Try a new hobby
Distracting your brain with new hobbies or tasks is a great way to get yourself out of an anxiety rut. Why not take up a new hobby like cooking? Or, how about setting yourself a goal of getting fit? This way, when you feel an anxiety attack is imminent, you can repurpose that energy into something positive.
Read more: It's time to get cosy in your kitchen this winter!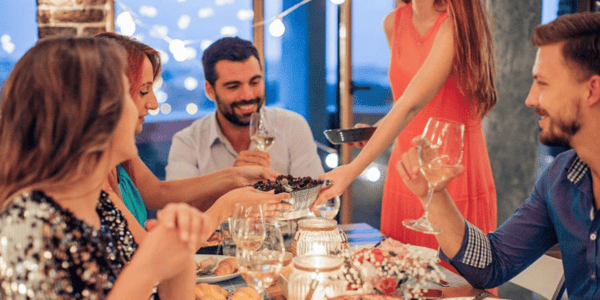 10. Look inward
When you're really struggling, it's time to put your mental health first.

Take some time out from your day, be it work or home life, and take a look inward.

What's causing you to feel anxious?

Can you pinpoint a moment, a word or a task that sparked your anxiety to take hold?

Only when you know what your trigger points are can you try and take a grip on your anxiety instead of it ruling you.
Supporting your team this MHAW
With only 10% of employees seeking mental health support, it's vital that we combat the stigma surrounding mental health fast. No one should feel like they have to stay quiet or that they can't talk about their mental health.

And that's why we want to share with you our favourite mental health saviours. From products that remind you to practice mindfulness, to self-care essentials that help you rebalance.

Download your free mental health awareness brochure now, or get in touch for your free consultation with one of our Merchandise Consultants.
Need support?
If you're in need of further support, check out the below resources for lots of helpful information and contacts: