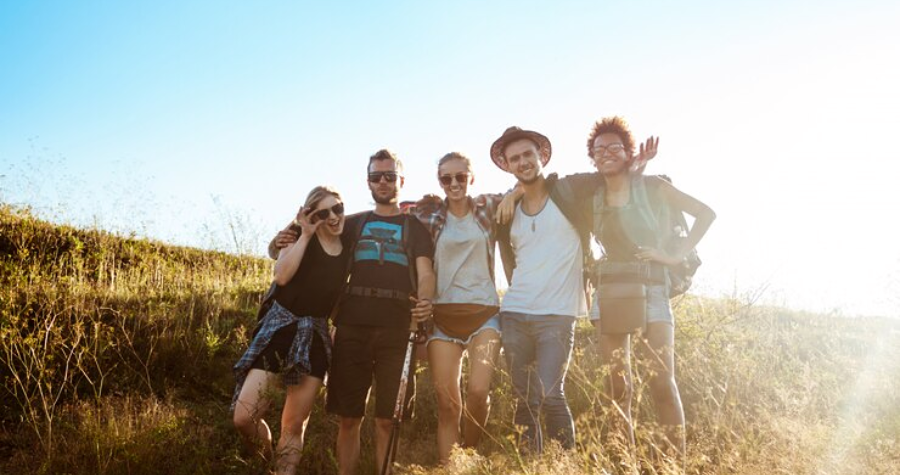 Are you ready to join us on a mission?
A mission of awareness. Of creating a transformative culture. Of saying no more to the stigma surrounding mental health.

This year's Mental Health Awareness Week's theme was anxiety, and we couldn't wait to share hints and tips with our team on what exactly anxiety is and how to cope if they suffer from it.

We wanted to educate, captivate their attention, and help them prioritise their well-being over everything else.

Through scheduled content both internally and externally, we set ourselves the challenge of tackling anxiety together. We wanted to spread awareness around Mental Health Awareness Week, a cause very close to our hearts.

The ultimate goal though: helping our team realise they aren't alone when it comes to their mental health.
Mental Health Matters
We're here for our team to talk to, no matter what.

And that's because we wholeheartedly embrace the responsibility of caring for everyone who makes Fluid so amazing.

We wanted to begin by shining a spotlight on Mental Health Awareness Week so our team know they're in a safe space to discuss all things mental health.

We've got you, guys.

Read more: Top 10 products to help reduce anxiety
What is anxiety?
The focus for this year's Mental Health Awareness Week is anxiety. And because anxiety can look and feel different for different people, it's super important to know precisely how anxiety shows up for you.

The thing is, anxiety can sneak up on anyone, so it's crucial you recognise the signs.

We've been sharing information with our team internally about what the common symptoms of anxiety look like, as well as resources to help them understand more about how to cope with them.
Read more: How to cope with feelings of anxiety
Anxiety support
However, we didn't just want to share what the symptoms of anxiety were and how to cope. We also wanted to help our team know that they're not alone and that we're ALWAYS here to help.

With a focus on workplace anxiety, we gave our team the tools and knowledge of how we can help them, plus how they can help themselves at home, too.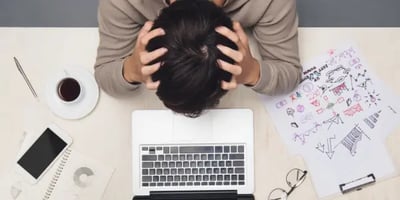 We shared that we're going to be looking into a Wellness Action Plan, as well as more benefits that'll focus on their wellness in the future.

Because we understand just how important it is to know you have that mental health support, at home and in the office.

Read more: How to support your staff with their mental health
Wear It Green Day
Of course, we couldn't let this Mental Health Awareness Week pass us by without wearing green!

In support of all the amazing awareness this week brings, it was great to get the team involved.
Everyone joined in wearing their favourite gloriously green garments, spreading smiles throughout the day.
Your well-being matters, all year round
And that's a wrap for this year's Mental Health Awareness Week!

Mental health awareness isn't just for a week, though, it's for all year round.

Together we can break the stigma surrounding mental well-being and foster a culture that values a positive attitude towards speaking out about mental health.

Did you celebrate Mental Health Awareness Week this year?

Download your free mental health awareness brochure now to support mental health all year round. Or, get in touch for your free consultation with one of our Merchandise Consultants.