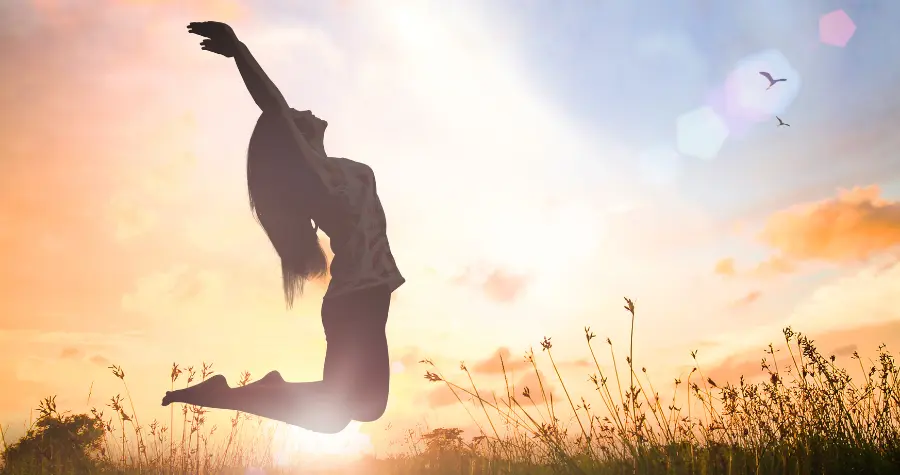 Everyone's experienced low mental health at some point or another. Whether that's appeared as feelings of anxiety, workplace stress, trouble sleeping, or something else, we've all been there.
Knowing your personal cues of mental wellness, plus establishing a routine that prioritises time to re-centre, breathe, and heal (whatever that means to you) is paramount for healthy mental health awareness.

And, with 56% of employers wanting to do more to improve staff well-being but not knowing where to start, the stigma around discussing and tackling low mental health is fading fast - finally!

And that's why we want to share with you our favourite mental health saviours. From products that remind you to practise mindfulness, to self-care essentials that help you rebalance.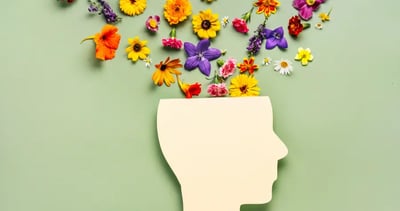 Whatever you need to bring the sunshine back, we've got you.
Top 10 products to help reduce anxiety

This Wellness journal has become a firm favourite in our office!

It's been developed as a tool to encourage emotional well-being in the workplace, plus it helps you find that balance between home and work life.

The cover is made from recycled post-industrial coffee cup waste, with a luxuriously soft finish - the perfect way to keep track of your mental health.




With a clear link between dehydration and anxiety, combat the first signs of dehydration by keeping a bottle of water with you wherever you go.

Ocean Bottle's award-winning flawless design makes it the perfect companion to avoid single-use plastic every day, forever! It's dishwasher-proof, so it's super easy to keep clean between adventures, and it has a dual opening for easy filling, drinking, and cleaning.

And for every Ocean Bottle you purchase, 11.4kg of plastic (the equivalent of 1,000 plastic bottles) will be collected, sorted, and recycled! Now, what's more feel-good than that?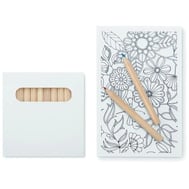 3. Paint & relax drawing set
Adult colouring books and drawing sets have become so popular in recent years - for good reason! They're a great way to relax and practise some all-important mindfulness, and drawing is now considered to have one of the best positive effects on stress and anxiety. This set includes 10 cards and 12 coloured pencils.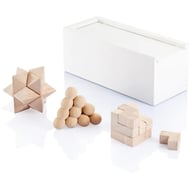 4. Brain teaser set
Blow away the cobwebs with these brain puzzle teasers. Made from pine and presented in a lovely wooden box, a great anxiety distraction.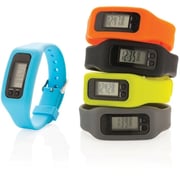 5. Pedometer bracelet
Your mental health is linked pretty closely with your physical, and taking the time to do some gentle exercises every day can really help keep those blue clouds away.

This pedometer bracelet counts steps, calories burned and distance travelled. Includes batteries for immediate use.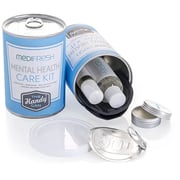 6. Mental health care can kit
This mental well-being kit includes a sleep balm, sleep mask, roll-on pulse point and natural relaxing foam bath.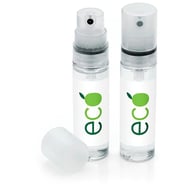 7. Relaxing pillow spray
Having trouble falling asleep or staying asleep are common symptoms of anxiety.

That's why finding what helps you unwind before switching off the light is important for a great night's sleep.

We love this pillow spray for setting a calming mood to hopefully do just that.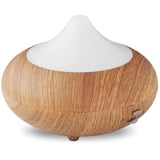 8. Aromaud colour-changing diffuser
Studies have shown that the use of aromatherapy oils can help with anxiety. It's time to create the relaxing atmosphere of a high-end spa in your very own home with this aroma diffuser with 7 colour-changing mood lights.
9. Green & Good desktop garden tube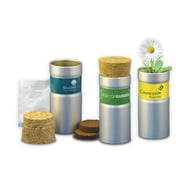 Add that little extra pizazz to your green marketing campaign with our cork-sealed recycled aluminium tube containing dehydrated soil and a seed pack. It's easy - just add water and watch them grow!

Are you ready to grow beyond this spring?
10. Ukiyo small scented candle in glass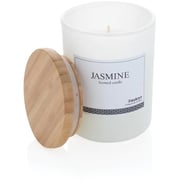 Nothing creates cosiness and tranquillity than the gentle flicker of a candle. This one, in its elegant jar with a bamboo lid, feels and looks luxurious in any room. With a subtle jasmine scent, it transforms any room into a zen paradise, hopefully helping to keep any anxiety at bay.
Mental Health Awareness Week 2023
With Mental Health Awareness Week 2023 nearly upon us (15th May - 21st May), there's never been a better time to have those all-important conversations about stress and anxiety - in and out of the office.

Download your free mental health awareness brochure now for more stress-relieving ideas, or get in touch for your free consultation with one of our Merchandise Consultants.