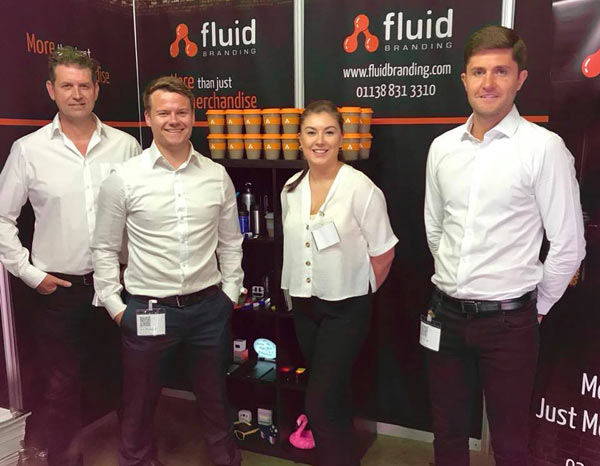 Well, it was a pretty busy May for the team at Fluid Branding. Our teams exhibited at two phenomenal shows spanning from Leeds to Rotterdam, and there's more on the way...
To kick things off, the team exhibited at Buy Yorkshire 2018, at the First Direct Arena in Leeds on May 15th. Buy Yorkshire is the coming together of a multitude of executives and stakeholders from the business world. It's a chance to meet up, build relationships, share experience and learn – and this year was no different.
With over 4000 registered delegates in attendance and 200 exhibitors (including your favourite Promotional Merchandise company!), the event was über busy and great fun for all. The Fluid team were in great company too, with expert speakers from the likes of British Airways, Microsoft, and even No. 10 Downing Street!
James Ingleby, Sales Manager at Fluid Branding's Leeds office, was delighted with the show. "It was a very busy day with fantastic footfall," he said, adding "We are very pleased with how things went."
Next up it was Promz Live on 16th and 17th May. Held in Rotterdam, Promz Live is one of the leading Promotional Merchandise Exhibitions in Europe, and representing Fluid Branding was our Amsterdam based Account Manager Stefanie Zeeuw.
Featuring all the latest trends in promo merchandise along with various informative seminars, the show attracted visitor numbers in excess of 4000. There were lots of interesting promotional product exhibitions and showcases to inspire those in attendance.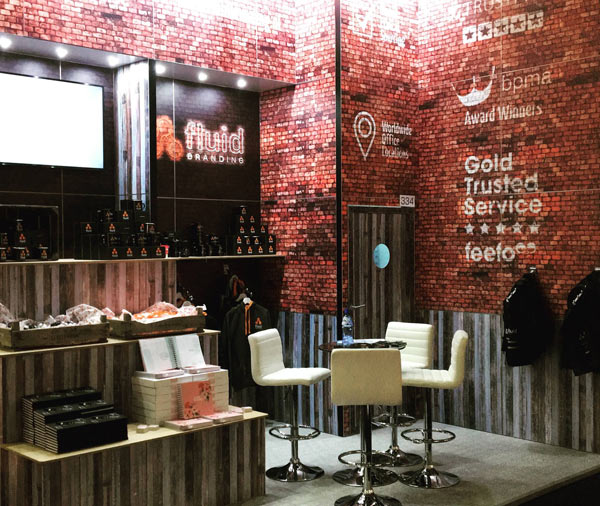 "We had a great stand and lots of give aways which the visitors really liked!" says Stefanie. "We had our unique HomingPin represented and the creator of Flowerplannerz was also invited at the stand to introduce the personal branded version of the 2019 edition."
And it doesn't stop there. There's a busy calendar of Fluid Branding events in the works for the rest of 2018, including the annual London Merchandise Show in Camden on July 12th (click here to learn more and register), and also the East of England Merchandise Show at Newmarket Racecourse on September 25th.
Watch this space for more details!