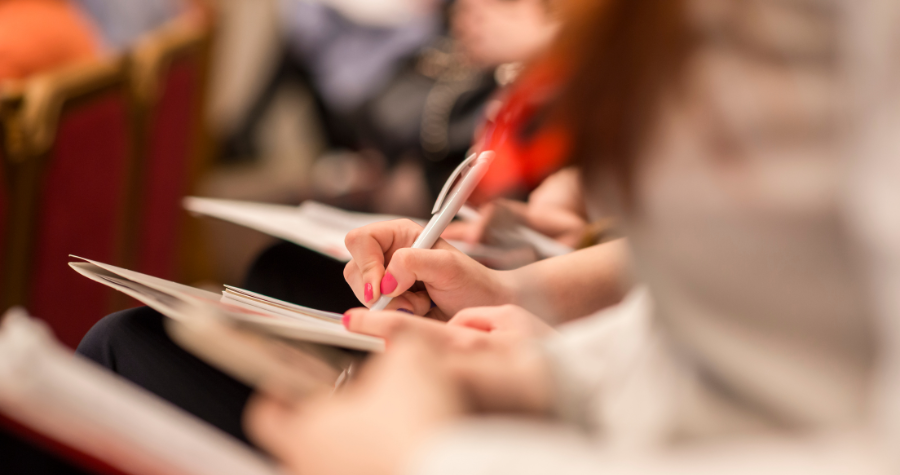 Conference season is upon us and it's time to upgrade your branded merch!
Conferences are magical places to grow your business and your brand. They're a great networking opportunity, they allow you to see what others in your industry are up to, plus they help to get your brand out there - exciting, right?

That being said, conferences can be long and we've all received goodies we don't really want. It's also super easy to forget something on the day, be it your branded lanyard or personalised business cards.

But that's why we're here! You don't have to stress about your next upcoming conference or event thanks to our awesome range of brandable conference essentials.

Trust us, you'll be set for a day of smooth-sailing brand-building fun with the 13 items below.

Interested in browsing our full range of conference goodies? Check out our whole range on our site now and get ready for the best conference season yet!
13 brandable conference essentials
Made from recycled plastic bottles, this really is the best eco-friendly lanyard around! And can you really attend a conference without one?
And we couldn't resist sharing this lanyard with you, either! Made from plantable seed paper that leaves no waste behind - only flowers! How cool is that?!
Name badges are a must when it comes to attending conferences, and these bamboo ones with their gorgeous caramel finish are super eye-catching - just what you want from a name badge.
Read more: The only conference exhibition checklist you need to succeed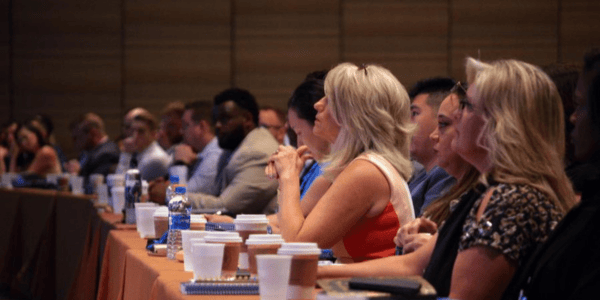 Forgetting your business cards at an event is a major no-no. Plus, a normal business card is just boring, right? Grab their attention from the start with our most popular business card yet! Plant It paper business cards are great for incorporating some green fun into your brand, especially at your next conference.
Read more: Bored with your business card? Here are 11 exciting merchandise ideas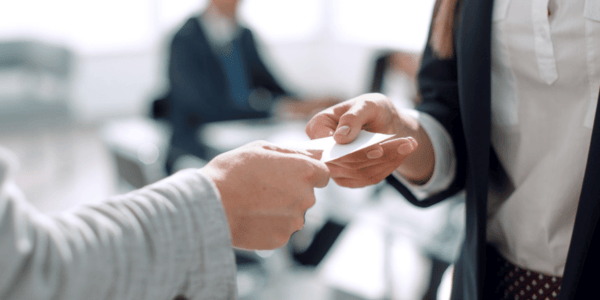 What every successful stand needs: a colourful show-stopping banner. With a huge branding area and a handy carry case for easy transport, it'll make getting your brand out there an absolute cinch.
Networking all day can be thirsty work! Keep your thirst at bay and make a splash with this luxurious stainless steel water bottle.
Here's everything you could ever need to survive a conference - you're welcome! Our kit includes a pack of tissues, a pocket-sized hand sanitiser, mints, screen cleaner and a microfibre cloth.
Read more: Your 9 must-have merchandise conference essentials for 2022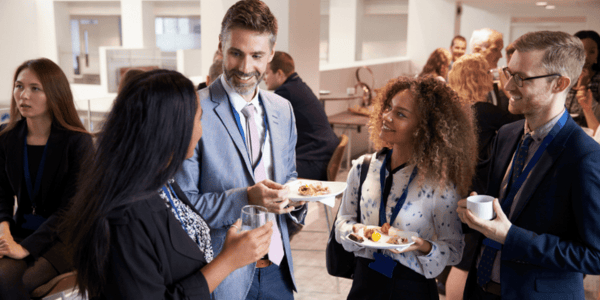 For that traditional travel cup look and feel, the Circular NOW cup is the world's first reusable cup made from single-use paper cups. It's 100% recyclable and designed for 5 years of use, perfect for replacing your usual takeaway coffee cup. Coffee on the go has never felt so good! And pro tip: if you print these with a QR code, just THINK of your brand reach possibilities.
Read more: Should you be using QR codes in your merchandise marketing?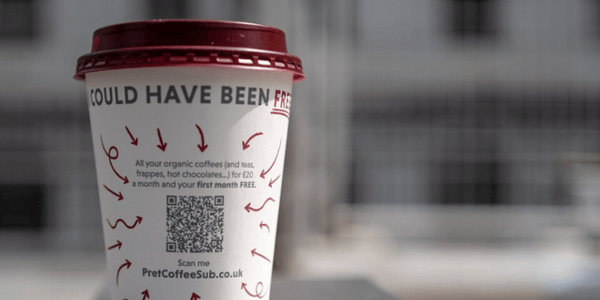 This canvas shopper has plenty of space to store all the conference goodies you're bound to collect. Plus, each undyed shopper saves 1,544 litres of water, and 2% of the proceeds of each Impact product sold will be donated to Water.org.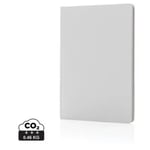 Yep, this notebook is made out of stone and is completely tree-free! And it's one of our softest papers yet - great for jotting down those exciting new conference leads.
Read more: Here are 5 easy ways to make your conference more eco-conscious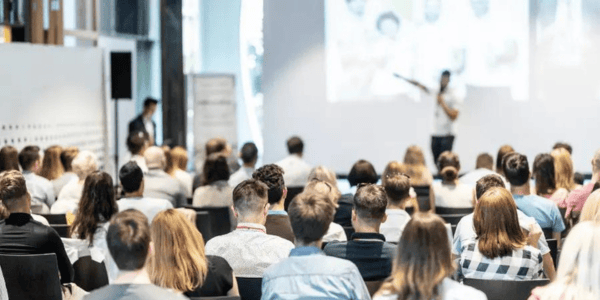 Made from 100% PLA corn fittings, this pen is seriously supreme with its eco-friendly credentials, and a great ice-breaker for those all-important conversations.
Don't forget your Wee PAL powerbank for your next conference. It'll keep your phone nice and charged whilst you enjoy a long day of networking, plus its small stature means it's easy to chuck in your pocket.
The Mr. Bio Power Pack merges usefulness, design, branding and POWER. The set includes a 5,000 mAh power bank and the Xoopar Mr. Bio Long for all your connectivity needs.
Read more: Grow with us at this year's conference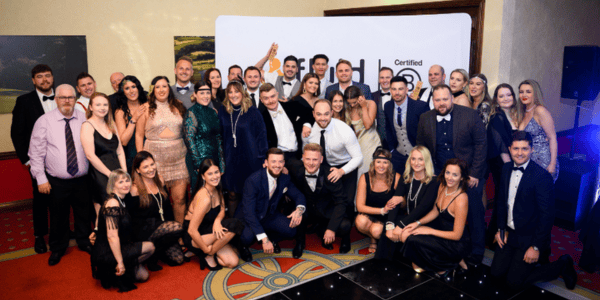 Looking for some conference giveaways?
It's a fact that giveaways are what make conferences great. They're perfect for creating that lasting impression on potential new clients, building your brand image, as well as drawing people to your stand. And don't forget: everyone loves a freebie!
Read more: Our favourite UK-made merch: event giveaways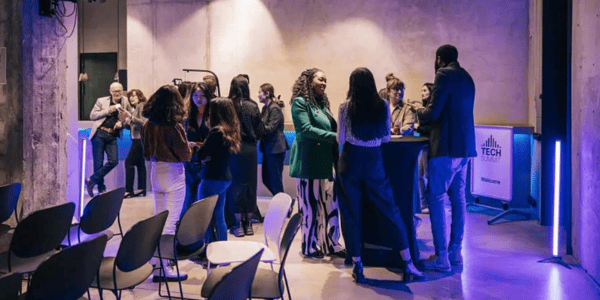 And if you opt for giveaways that are eco-friendly, people are going to associate your brand with doing good, however briefly they're at your stand. This might make the difference between them remembering or forgetting you.
Read more: 14 sustainable giveaways to get REALLY excited about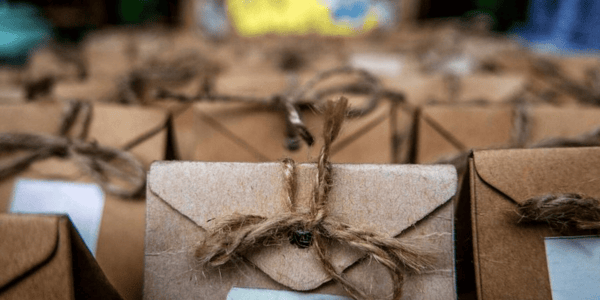 Grab your conference essentials now
We're here to help you build those insane brand connections without even breaking a sweat! All our conference goodies are just the ticket to a stress-free day talking about what matters most: your brand!

Take a look at our full range of conference essentials now to get yourself on track for your best event yet.
Or, if you'd prefer to chat with a member of our team, why not request a call-back from one of our expert merchandise consultants?